2024 Volkswagen ID.3: Light show previews updated EV
Volkswagen has teased the upcoming mid-life update for its ID.3 electric hatchback ahead of its world premiere on March 1.
The ID.3 was first revealed at the 2019 Frankfurt motor show and has been on sale in Europe since the second half of 2020, which means it's due for a mid-life update per the brand's typical six- to seven-year product lifecycles.
Although the Golf-sized electric hatchback still hasn't launched in Australia, due in part to the lack of emissions regulations, it's locked in and expected to arrive in updated guise at some point in 2024 or early in 2025.
In the lead up to the refreshed ID.3's reveal, Volkswagen has uploaded a short 12-second vertical video on YouTube showcasing its tweaked tail light signature.
It now features a two-part design consisting X- and C-shaped sections. There are also dynamic indicators.
Previous teaser sketches have shown the ID.3 will get a sportier-looking front bumper, while the bonnet is also new and stretches all the way to the base of the windscreen, eliminating the unloved piece of black plastic that used to sit there.
Interestingly the headlight graphics look to be largely unchanged.
Inside it's expected there will be an updated version of the infotainment system, illuminated touch sliders for the infotainment system, and physical push buttons for the steering wheel.
Built on the Volkswagen Group's MEB scalable EV architecture, the ID.3 shares its bones with the larger ID.4 and ID.5, and is extremely similar in style to the Cupra Born.
The ID.3 is available globally with a range of battery packs and electric motor outputs, though it's single-motor and rear-wheel drive only.
45kWh, 58kWh and 77kWh lithium-ion battery packs are available, offering up to 548km of range according to WLTP testing. In its most powerful specification, the Volkswagen ID.3 produces 150kW and 310Nm and can accelerate from 0-100km/h in 7.3 seconds.
While not unveiled as yet, Volkswagen has previously confirmed plans to introduce an ID.3 GTX electric hot hatch, likely running the same 220kW dual-motor powertrain as the ID.4 and ID.5 GTX models.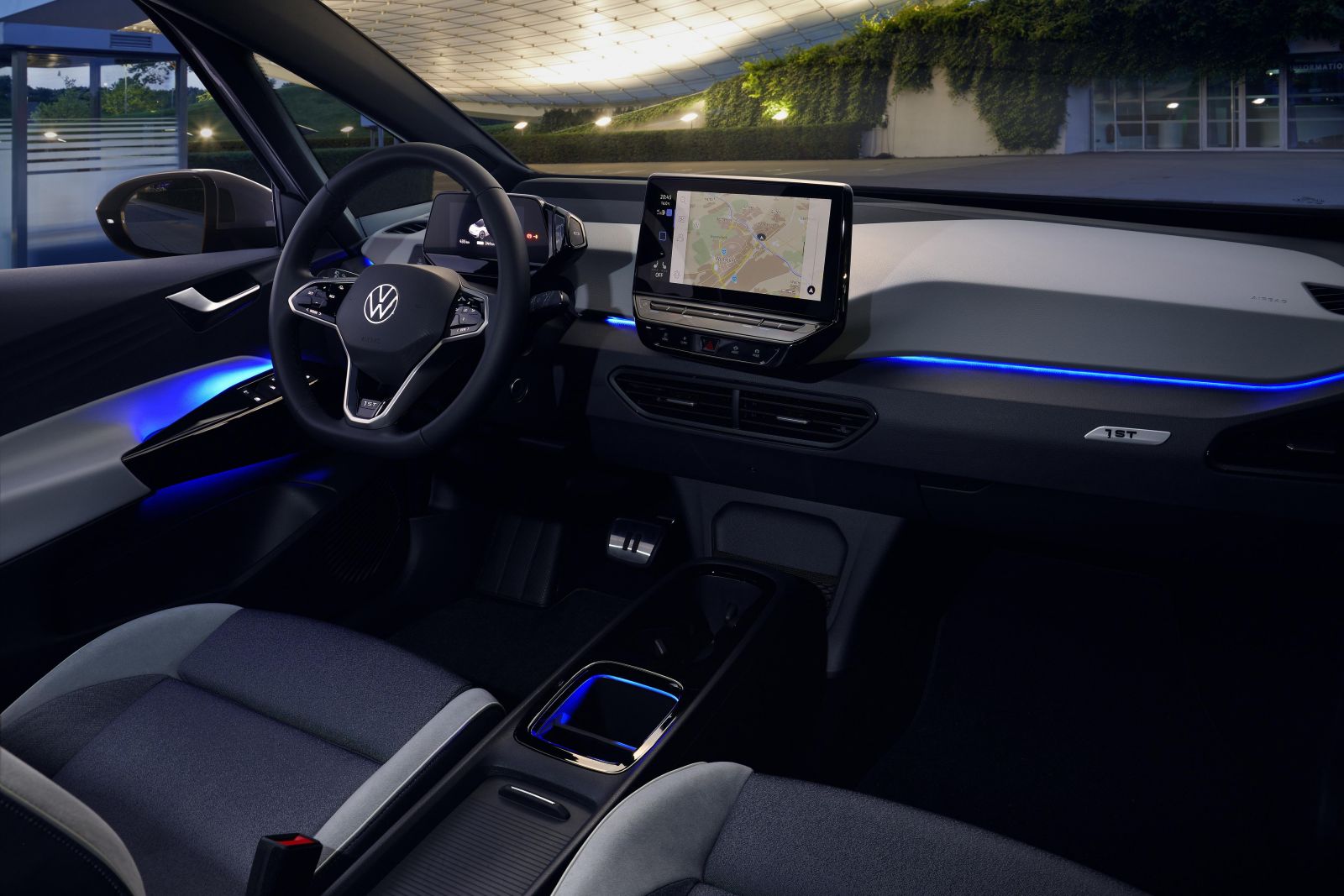 Given Australia is one of Volkswagen's biggest markets globally for performance products, expect the GTX to be a top priority for the local arm.
Beyond the ID.3, Volkswagen is reportedly redesigning its as-yet unreleased ID.2 EV and rechristening it with the Golf name. A concept version will reportedly be revealed in March.
The revised ID.2 will reportedly sit halfway between the Volkswagen Polo and Golf in terms of exterior dimensions, with a length of around 4250mm.
Autocar cited unnamed sources that said the ID.2 will be the first Volkswagen model based on the new MEB Plus platform.
An electric Tiguan, reportedly called the ID.Tiguan, will follow the revised ID.2 and be built at Volkswagen's Wolfsburg plant from 2026. It'll also reportedly be built on the MEB Plus platform.
MORE: Everything Volkswagen ID.3