Porsche 356 reborn for 2023 with 718 GT4 RS power
Porsche has revisited its beginnings with this new design concept, created as one of "many" 75th-birthday presents the sports-car company will be gifting itself over the coming year.
The Vision 357 is a modern take on the 356, which in 1948 became the first production car to bear the Porsche name and went on to provide the framework for the iconic Porsche 911 – which itself turns 60 this year. 
The 357 evokes the rakish and narrow design of the 356, also featuring a modern take on its front end, a rounded rear and bullish flared wheel arches.
However, although it "liberated" itself from any regulations that apply to road cars, such as those concerning safety, Porsche opted not to bring back the 356's iconic split windscreen design.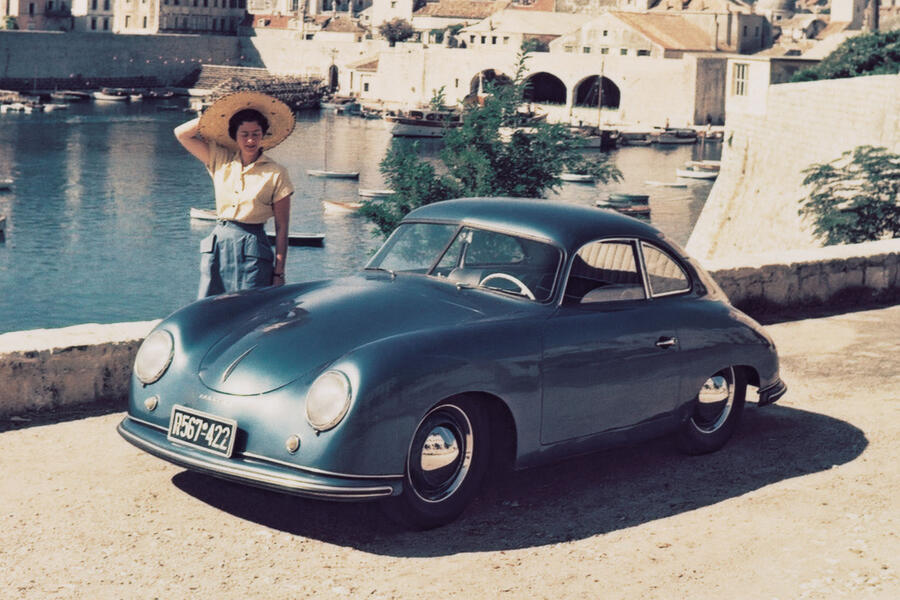 The 357 wears a special livery with 75th-anniversary logos adorning the doors and the bonnet, giving it the look of a road-going racer. 
Michael Mauer, vice-president of Style Porsche, the team that created the concept, called the 357 an "attempt to combine the past, present and future with coherency" while also showcasing "details that visualise the outlook for the future." 
Despite these comments, Mauer wouldn't confirm whether the 357 provides an immediate look into the brand's future stylings and said that it doesn't preview the next-generation 911. 
However, he added that "there are elements that maybe will make it one day into production" and hinted these could include the bug-like headlights and body-integrated tail-lights. "It's one possible solution, or vision, or you could almost say dream," he said.