Norwegian Car Culture Done Four Ways
A couple of weeks ago, I showed you what Scandinavian car culture had to offer at the Oslo Motor Show. With events like these, there are always builds worth taking a closer look at, so I thought I'd share four of my favorite cars from the show.
Let's start strong with Henrik Mattsson's crazy Volvo V70 wagon from Sweden.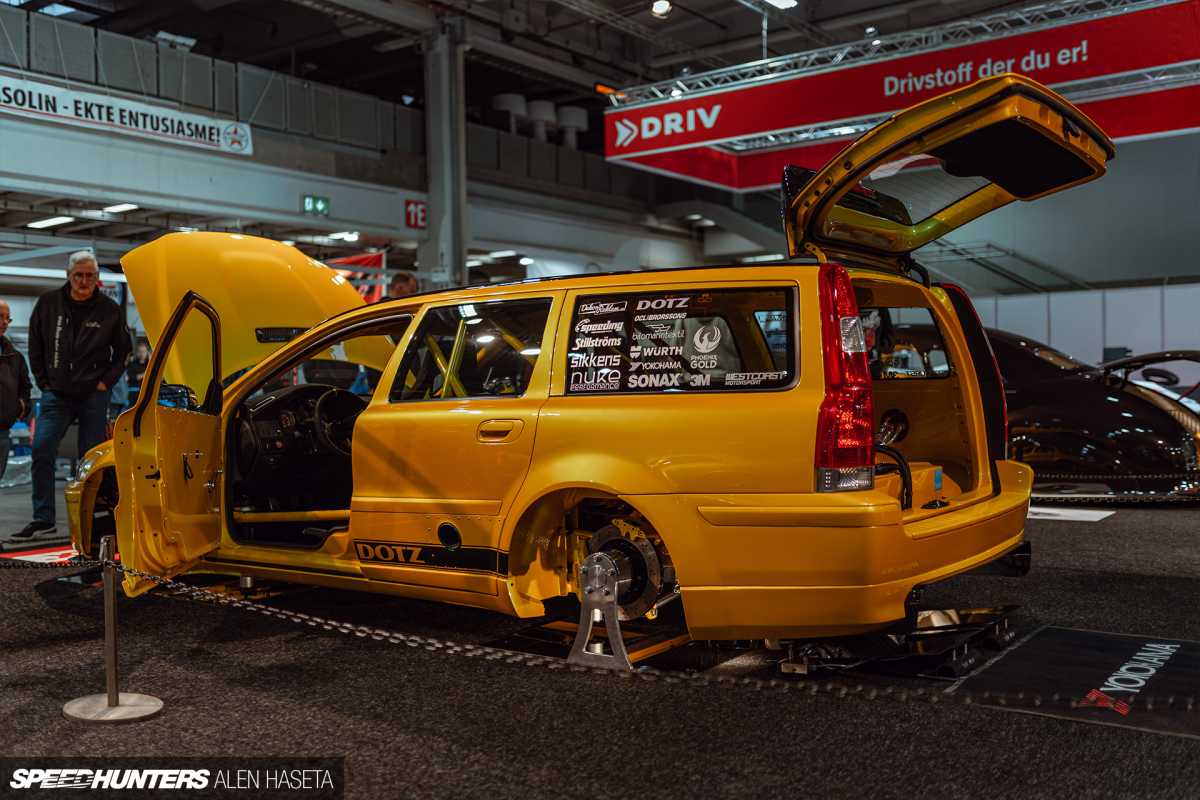 Recognize this one? Henrik and his Volvo have been together through thick and thin since their first Speedhunters feature a decade ago.
Back then, the V70 was primarily a fun build. Henrik knew that many aspects of the wagon could be done better, so why not tear it to pieces, rebuild and redo everything?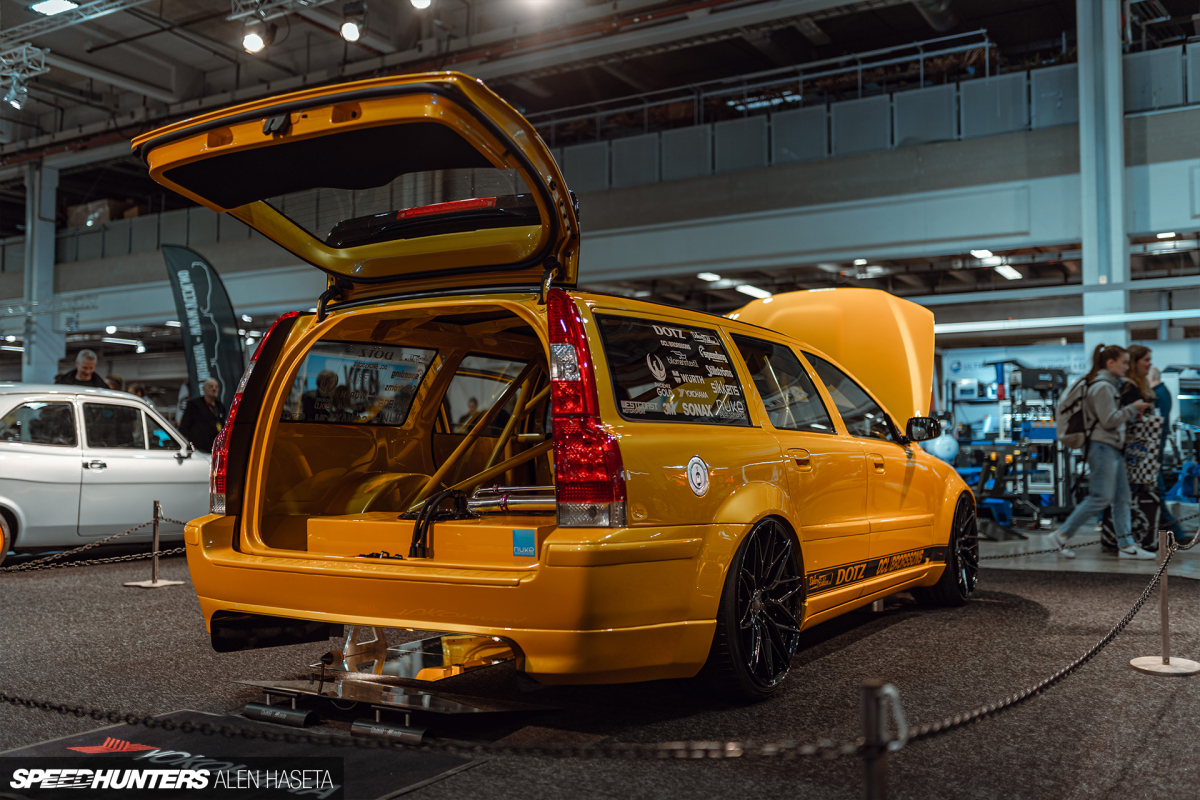 Personally, I would've been very happy with the 2013 setup, but this is a Scandinavian car builder we're talking about. Of course things are going to be levelled up.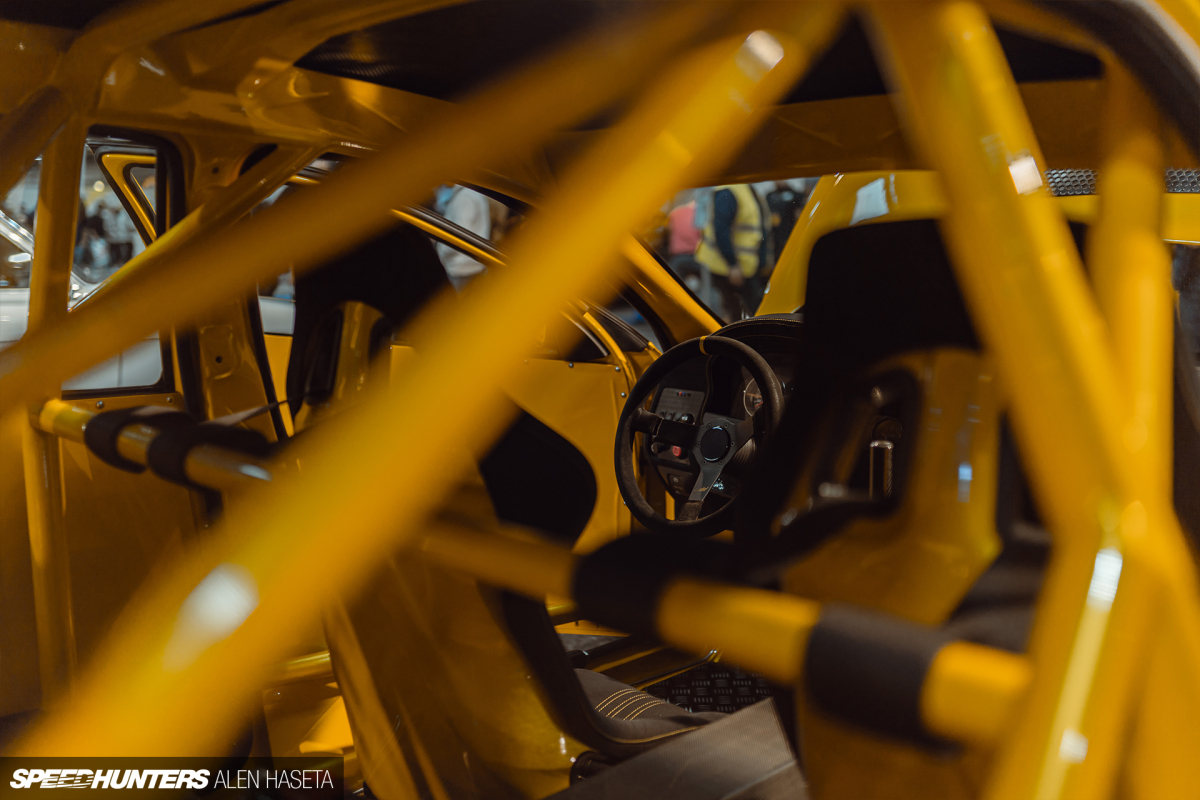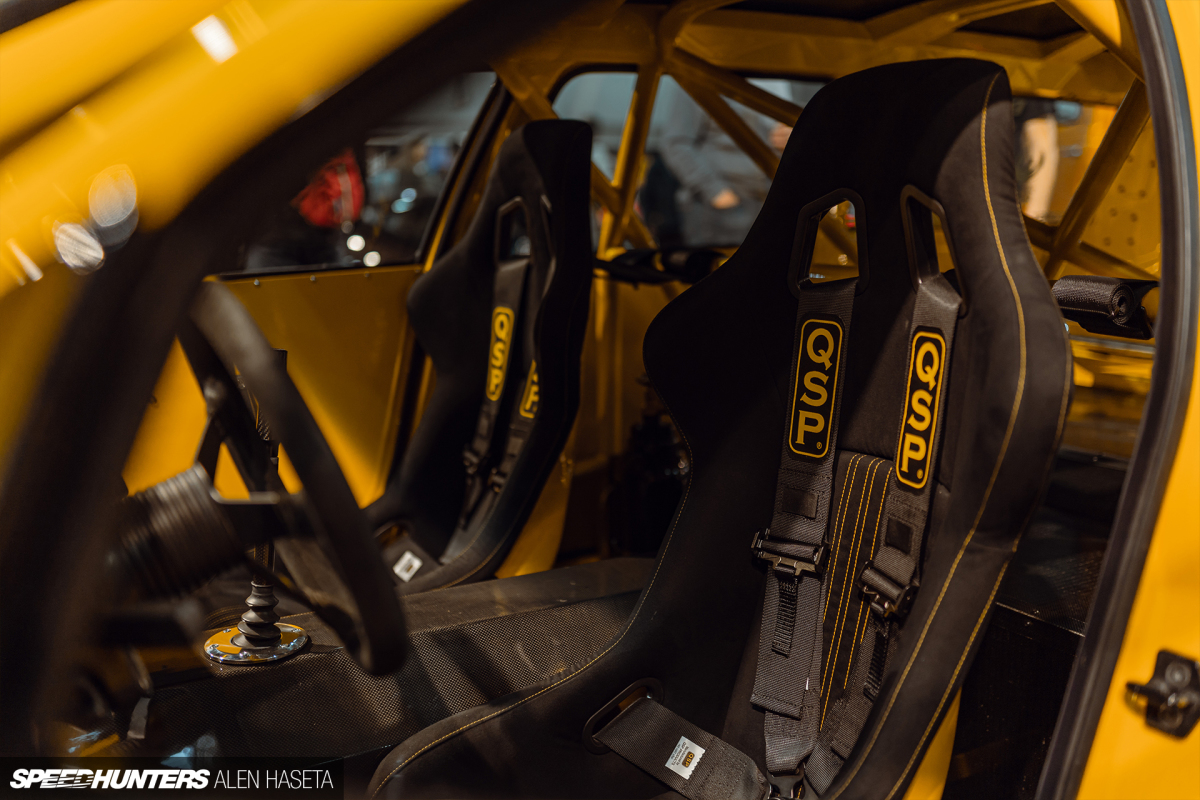 Take the interior for example. It's still very minimalistic inside, but with more colour to match the V70's exterior. The transmission tunnel has been redone in carbon-Kevlar and the gear lever is a carbon fiber piece. The newest addition? That would be the Nuke Performance Competition air jacks, making wheel changes quick and easy.
The rear of the Volvo's interior has been redesigned too, with a new Nuke Performance fuel system and a smaller fuel cell and polished pipes.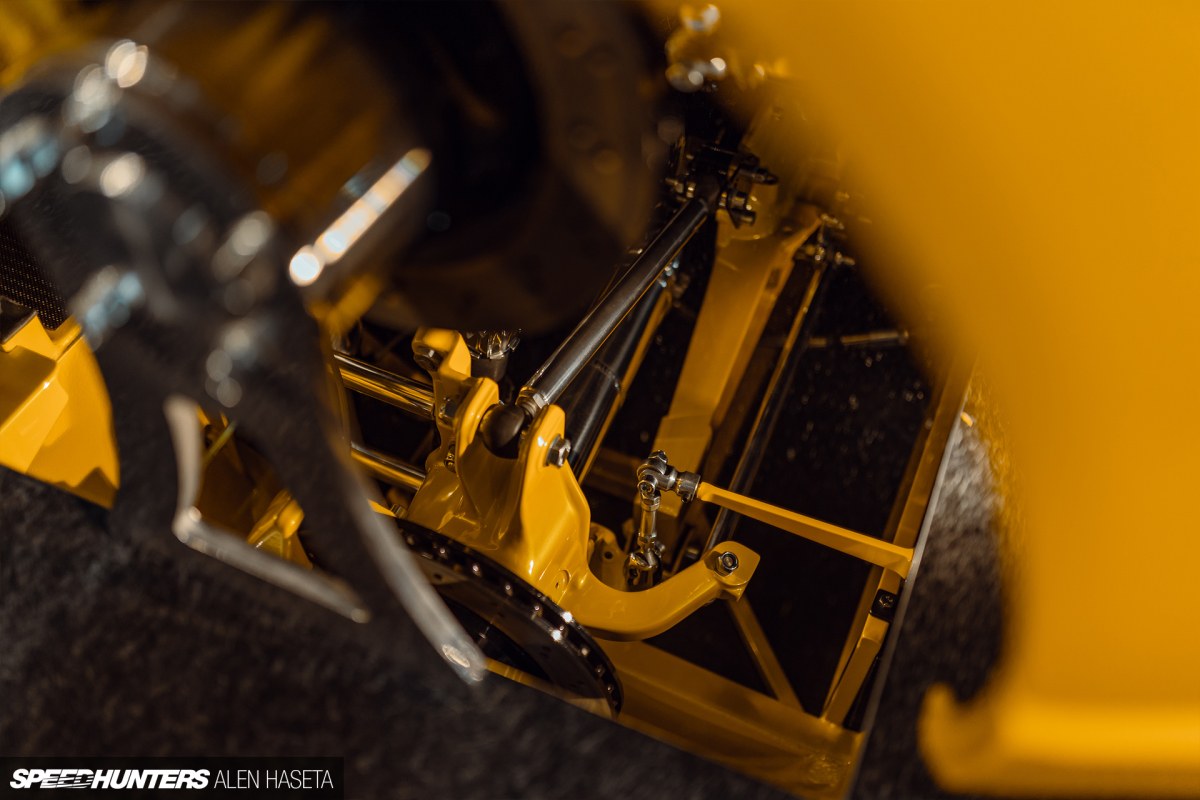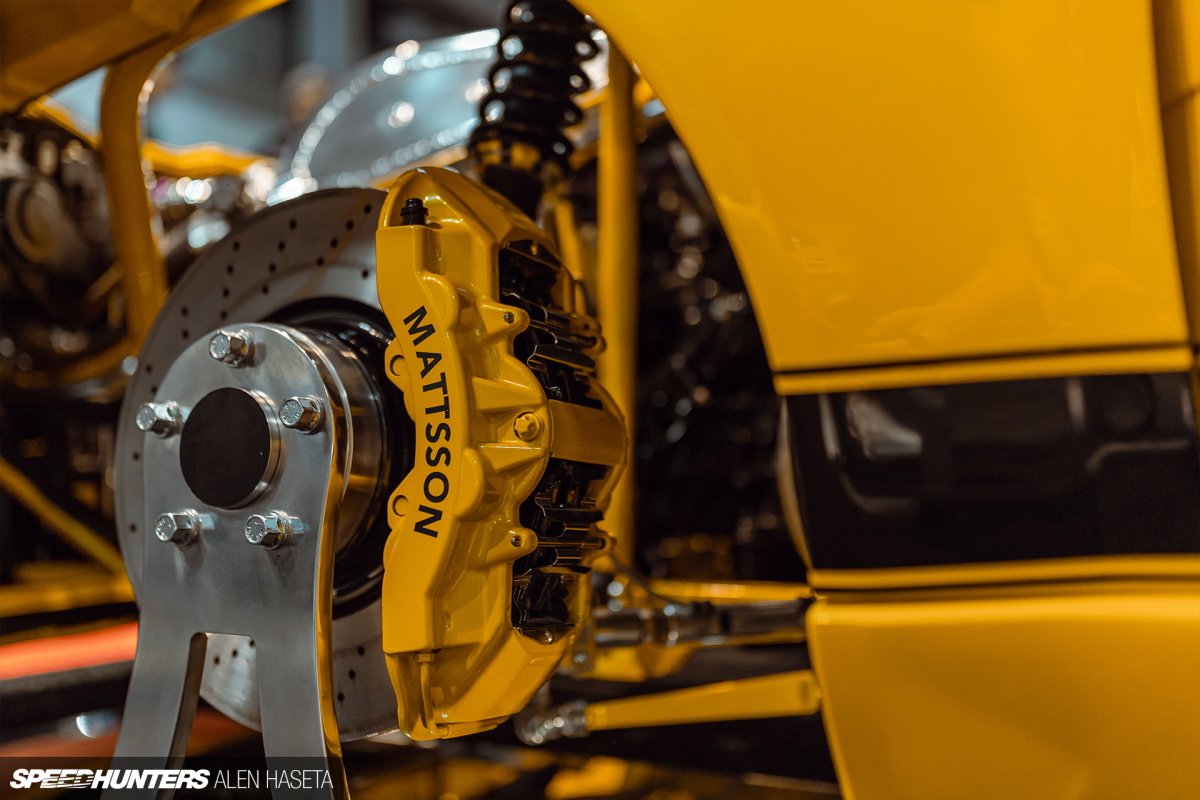 More polished bits can be seen under the car. The chassis, suspension and brakes have all been redone in the new style.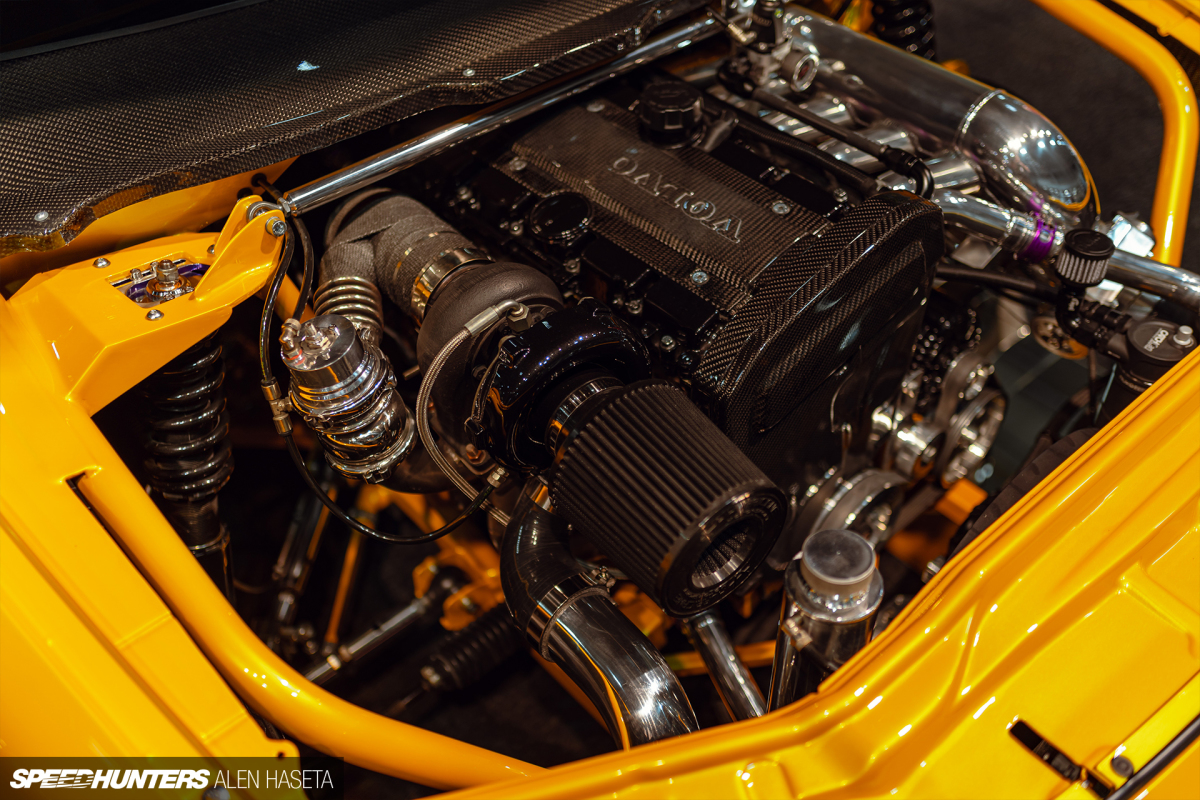 But my favorite aspect of the car is the engine bay. Performance-wise, it's still in the same 2013 spec, but it looks better than ever. A new carbon engine cover has been fitted and everything down to the pulleys have been painted or polished.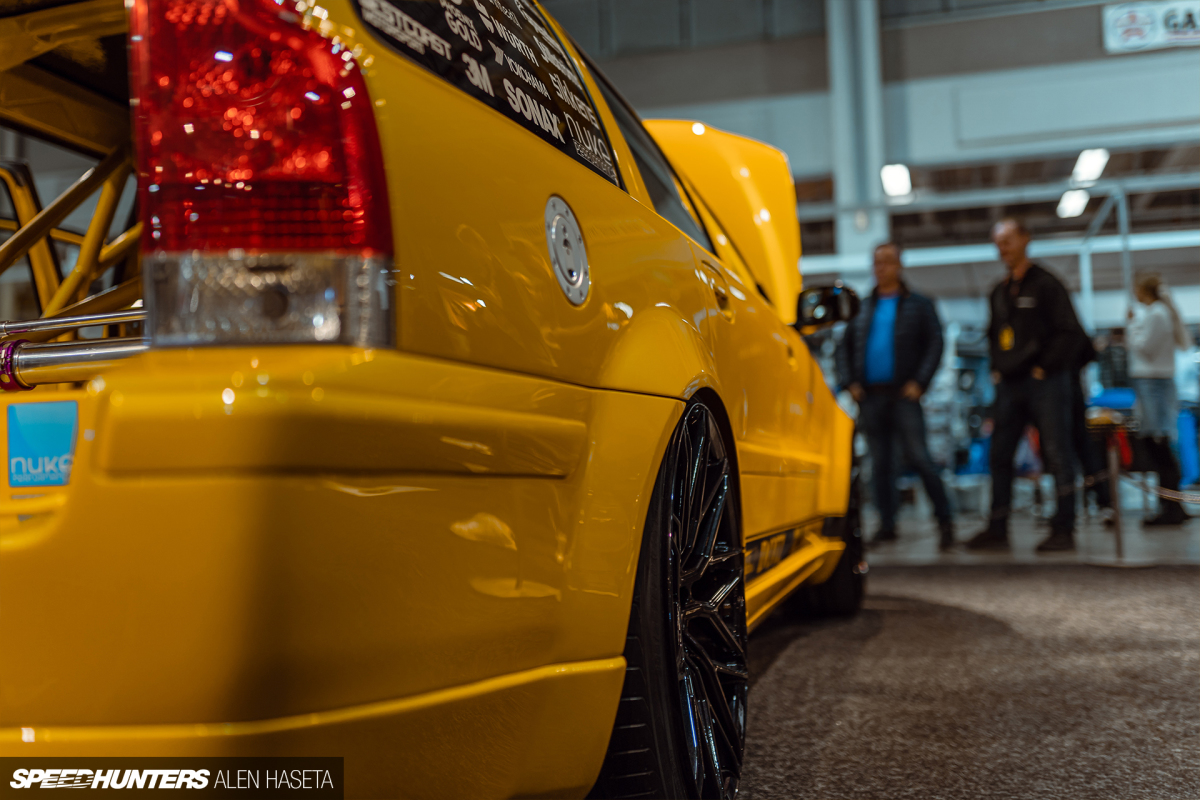 To fit the new wide fenders (+30mm in the front and +40mm in the rear) the bumpers and side skirts had to be modified to complete the look. If you're wondering about the color, it's a modified Renault yellow with some extra metallic flake.
I wonder how the Volvo will look in a decade from now? I'll come back to you in 2033…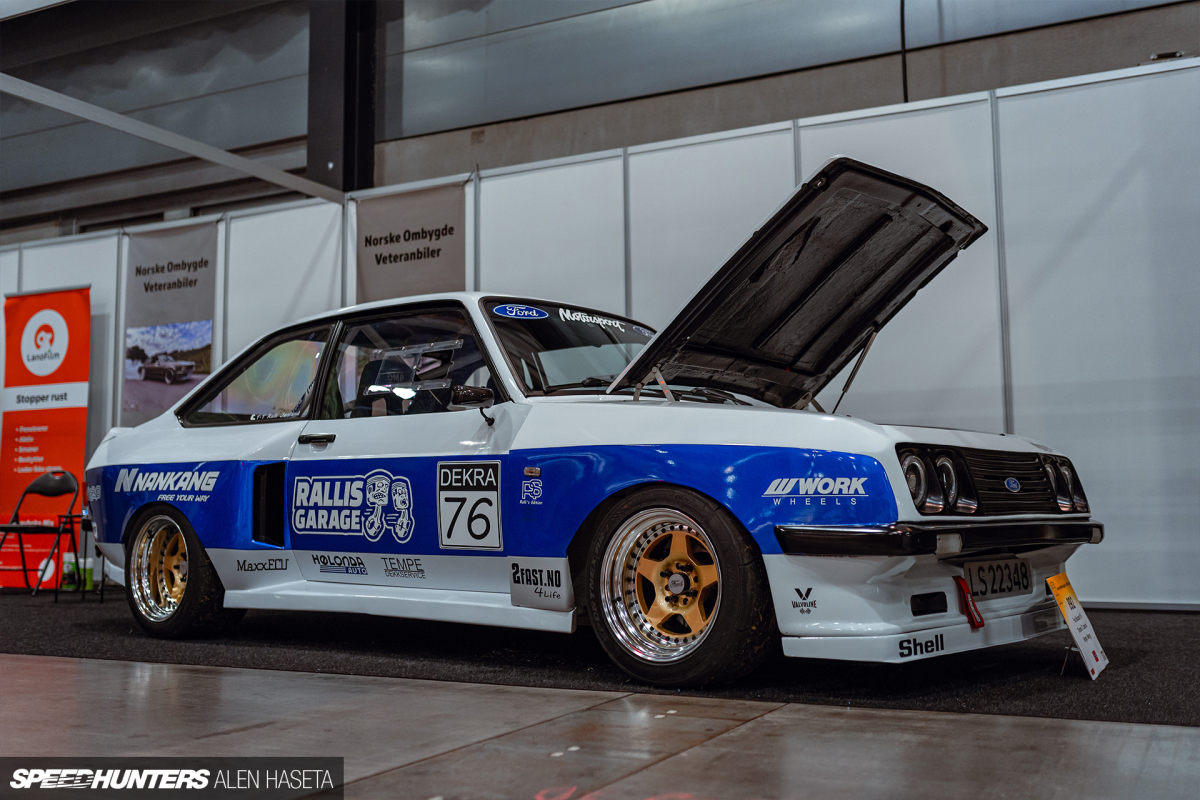 Next up we have a 1976 Mk2 Ford Escort 1300 that was rebuilt to resemble an RS2000 (and then some), but designated as an 'RS2248′ by its owner – you'll see why in a moment. Thomas T. Jønland acquired the car back in 2019, and got stuck right in with some major upgrades.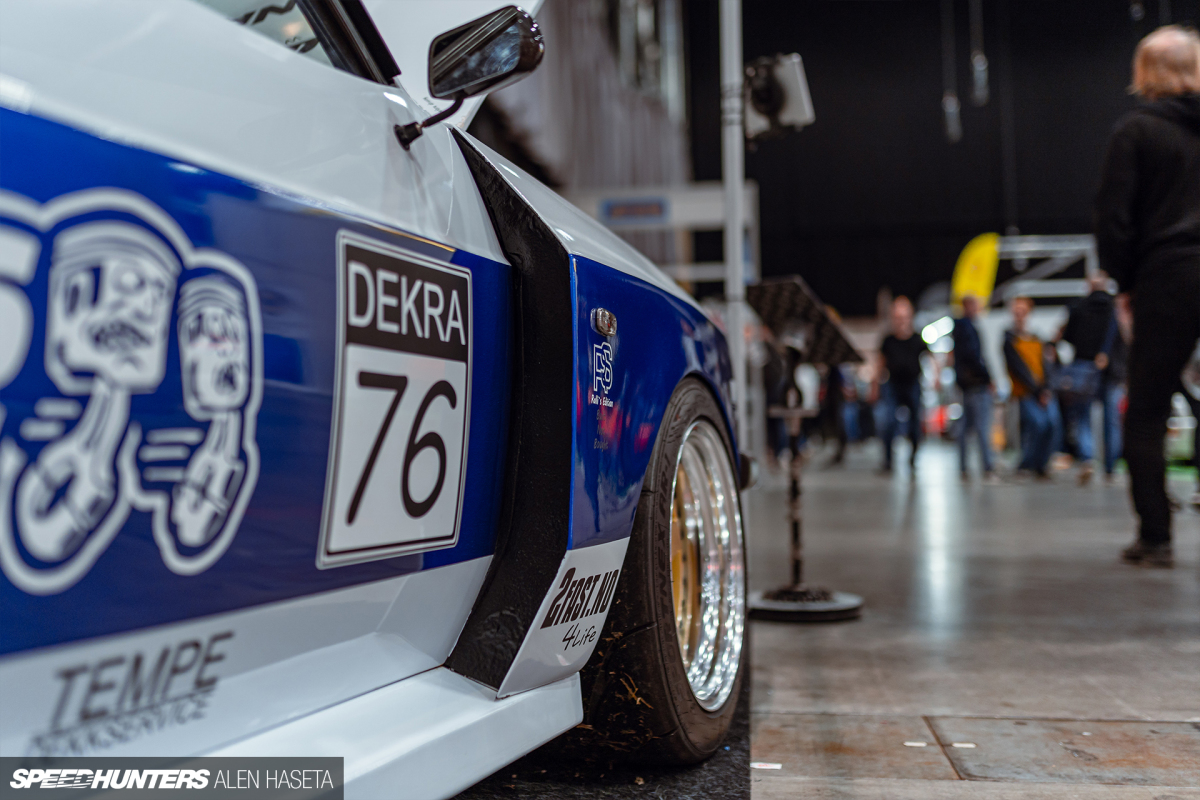 The Escort features numerous custom body upgrades, including the homemade steel wide rear fenders. When Thomas purchased the car, the front air dam was molded in, so he took it upon himself to design something similar at the rear. Add in custom side skirts and the whole look comes together. The total width of the Escort is now 1,830mm (originally 1,600mm).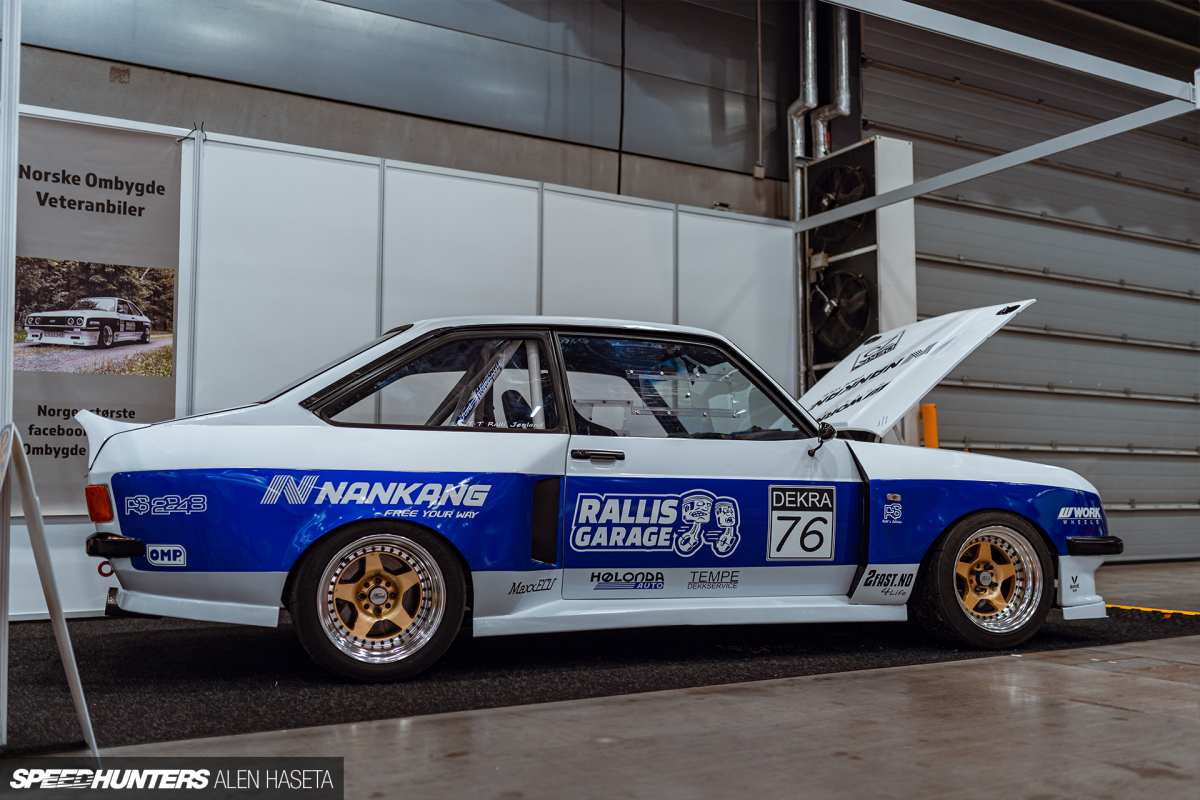 What initially caught my eye were the Work Meister CR01s measuring 15×9-inch in the front and 15×10-inch out back, all shod in Nankang AR-1 rubber. You don't often see such a wheel and tire combination on a car like this.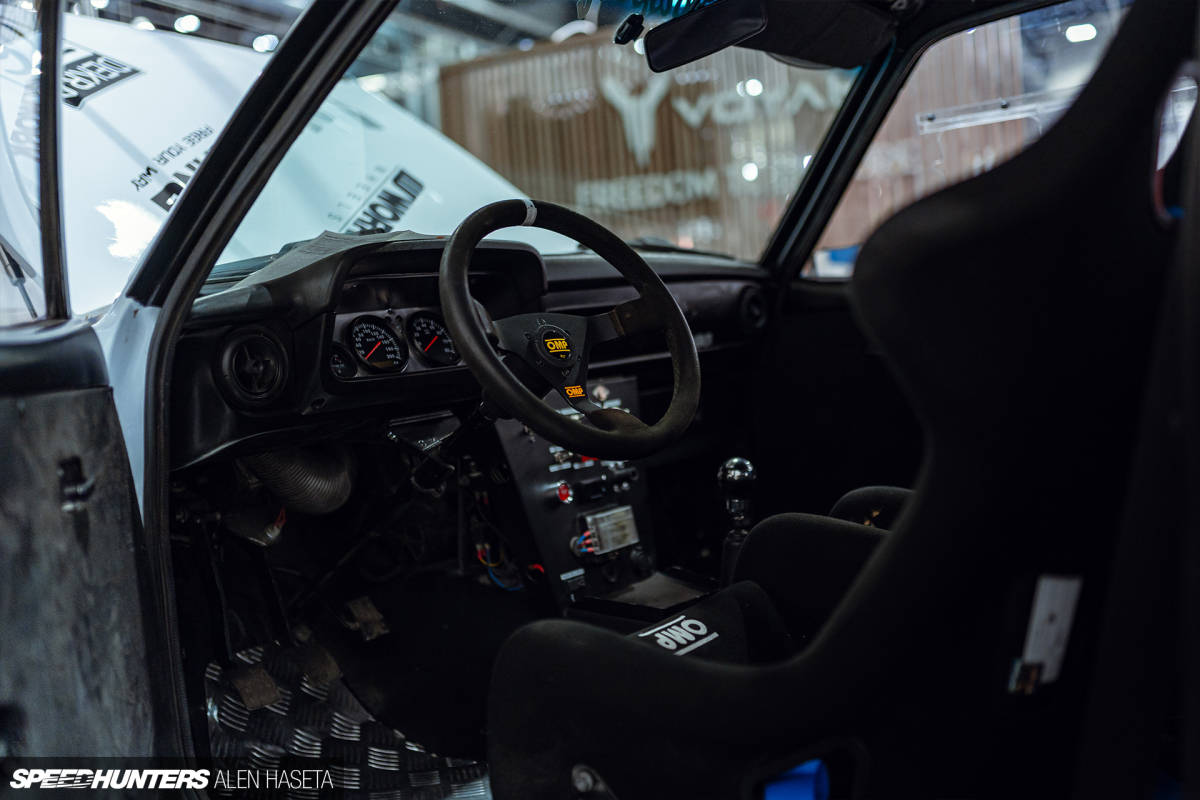 The racing theme continues inside the car with items from OMP and QSP. There's a custom floor, a custom shifter, and of course a custom-made switch panel.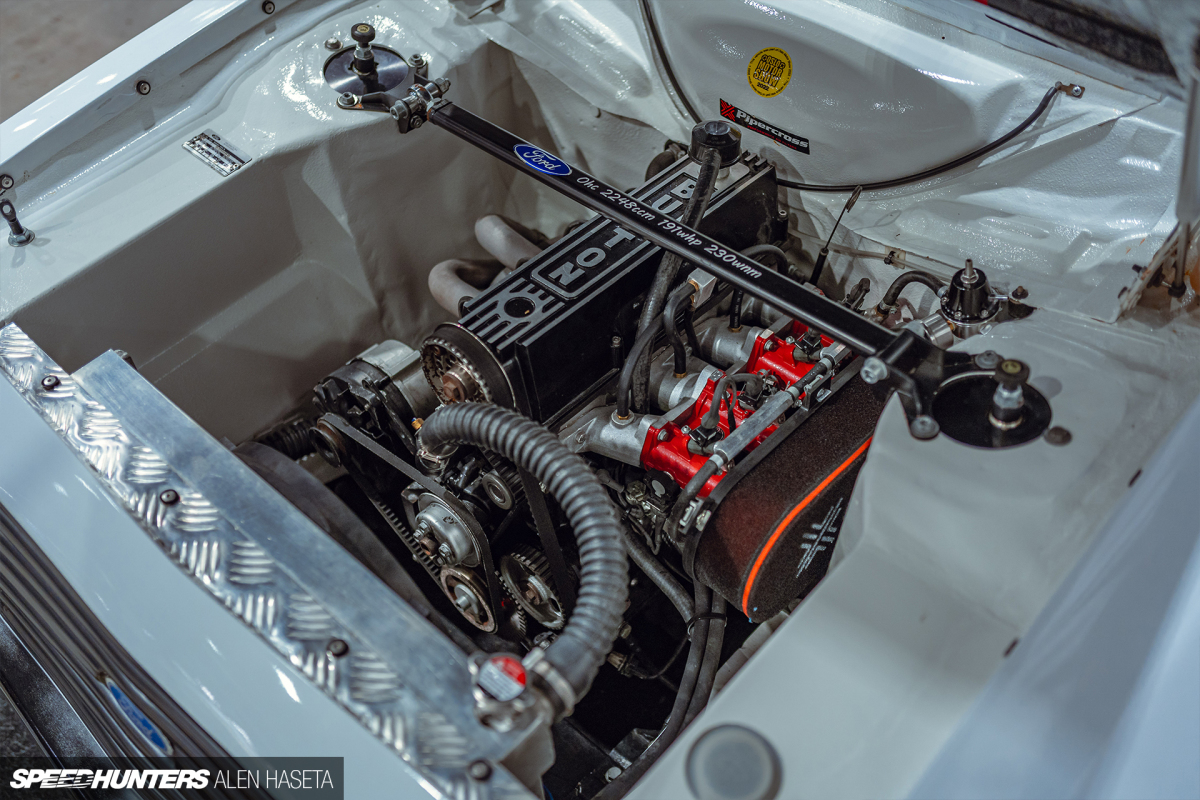 Under the hood is stroked Ford Pinto OHC four-cylinder engine displacing 2,248cc and delivering 191whp and 230wNm. The spec includes oversized valves with heavy duty springs, a Piper BP300 camshaft, 50mm Jenvey throttle bodies and an Ashley 4-2-1 exhaust manifold, with the firing orders coming via a MaxxECU Mini engine management system.
The Escort weighs around 960kg (2,116lb), and according to Thomas it will hit 195km/h when you run the engine out to its 7,300rpm redline. I bet it sounds amazing doing that.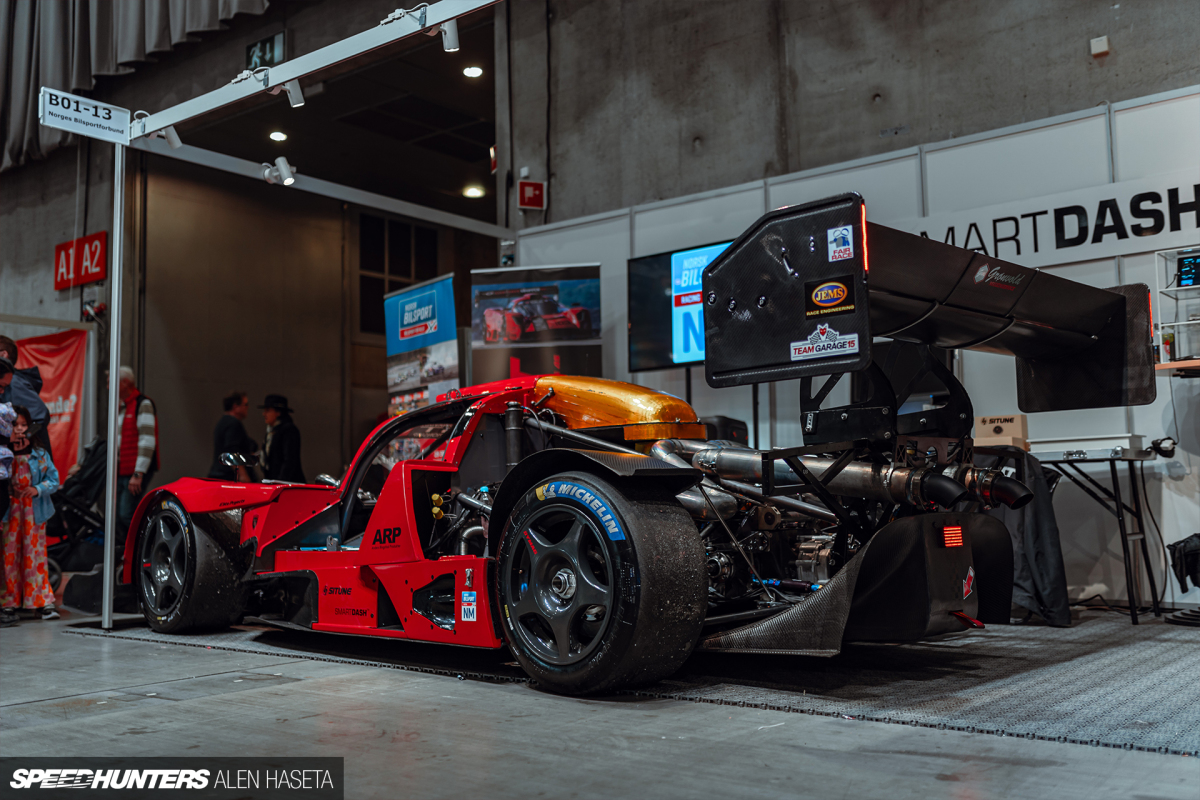 Next up it's a Stealth B7, rebuilt (and modified) by Jan Øivind Ruud and Team RR to 'V2.0′ spec to tackle Scandinavian time attack competitions, most notably the Gatebil Extreme series.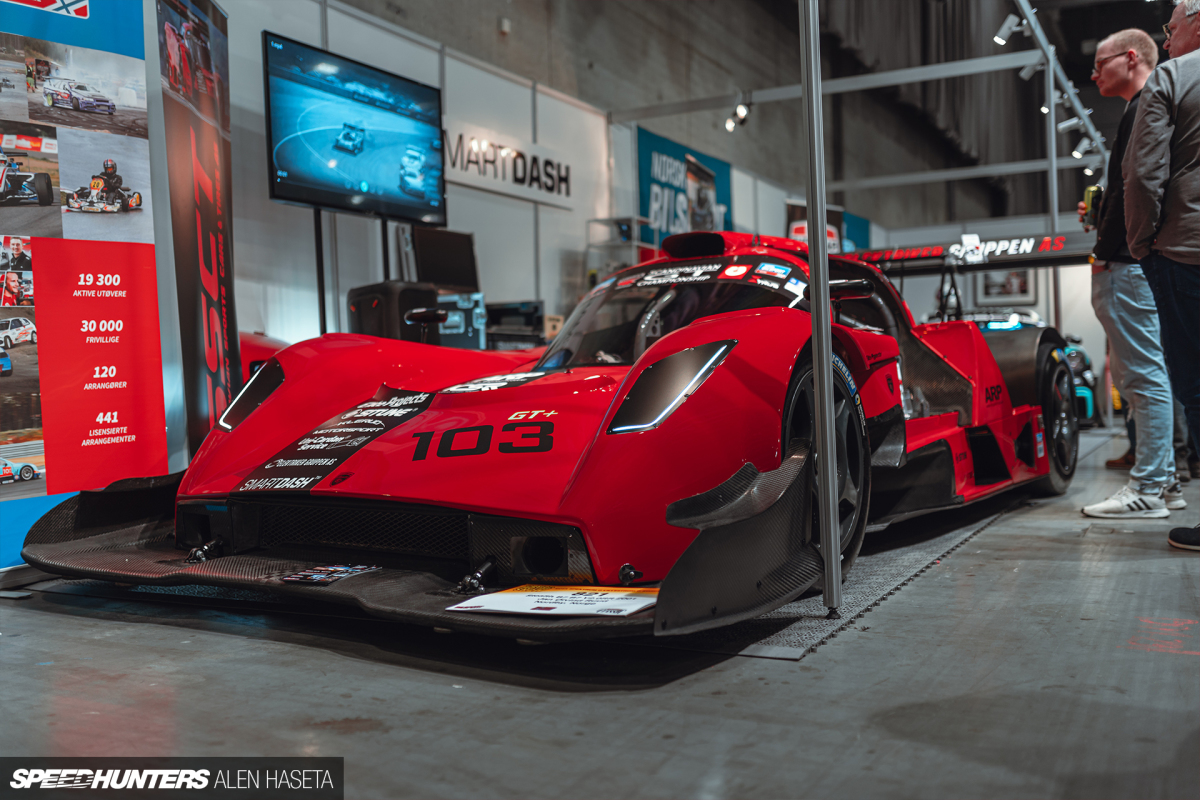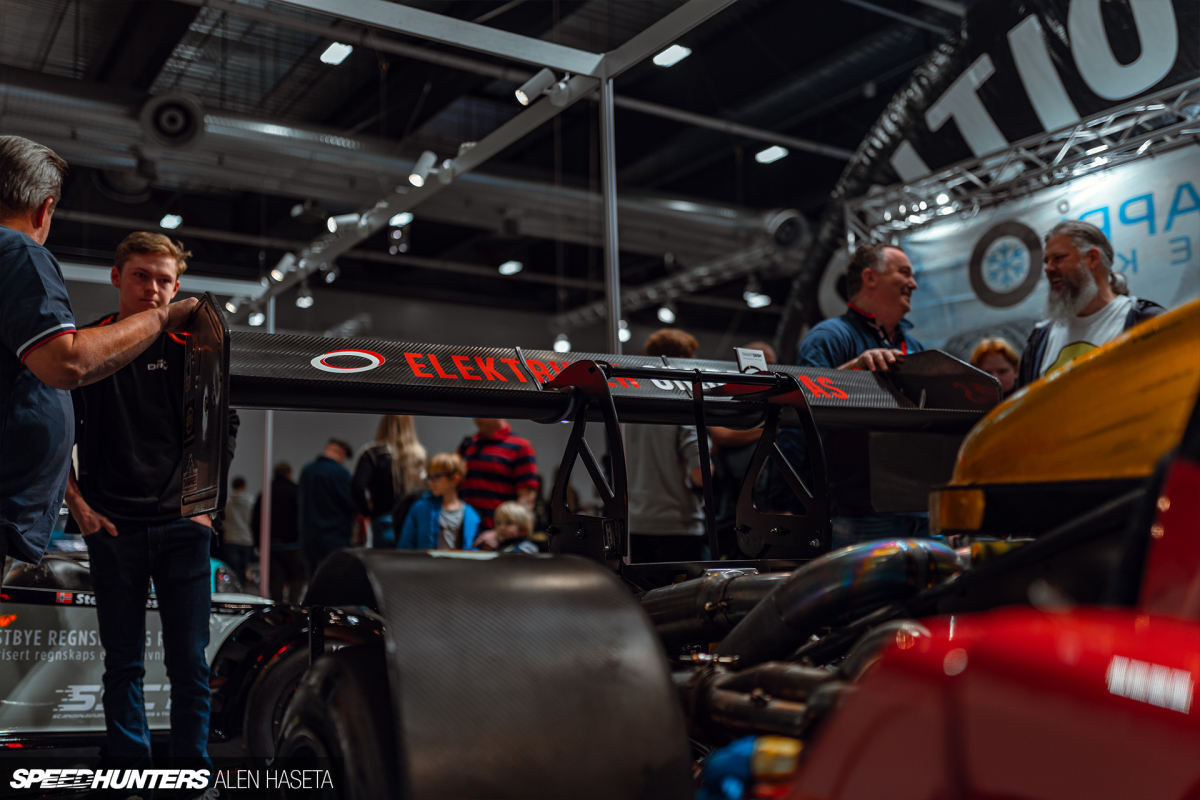 The B7 stood out like a sore thumb at the Oslo Motor Show thanks to its crazy aero by Elite Projects in Sweden.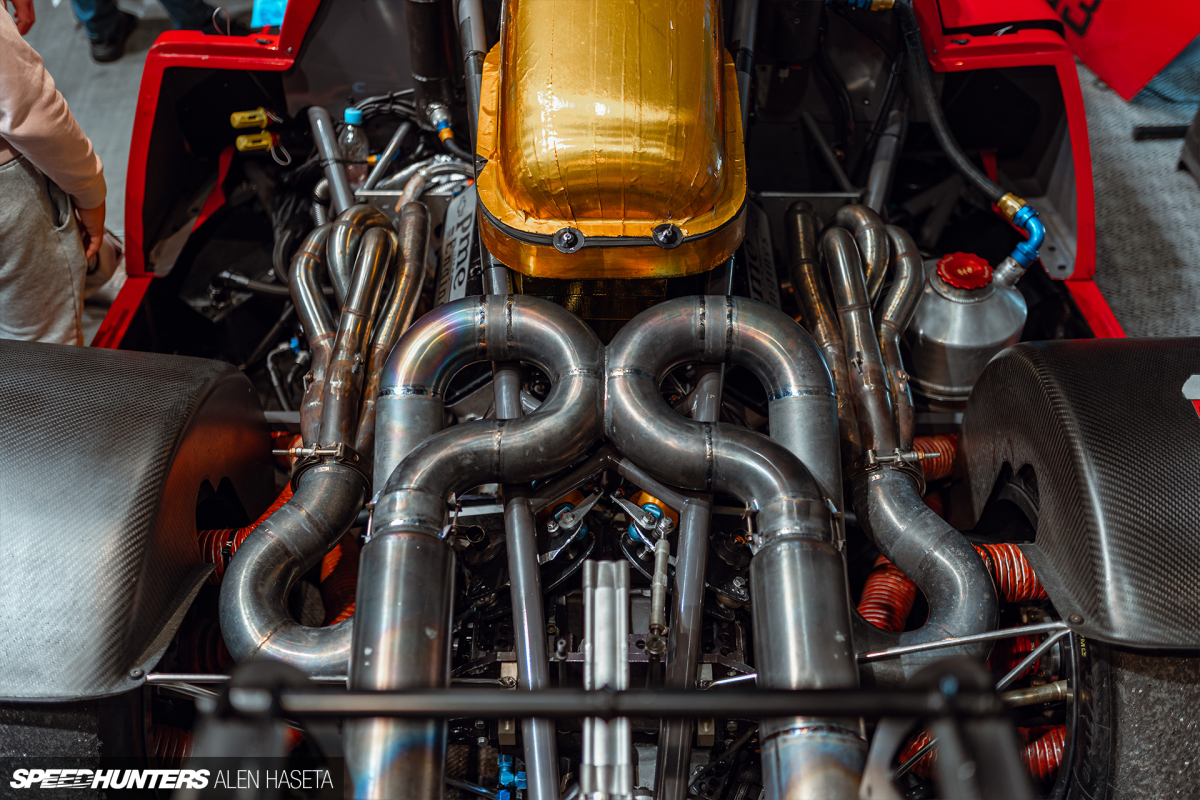 With the rear cover totally removed there are numerous details to soak in. The titanium exhaust system by Klerud Motorsport is a work of art.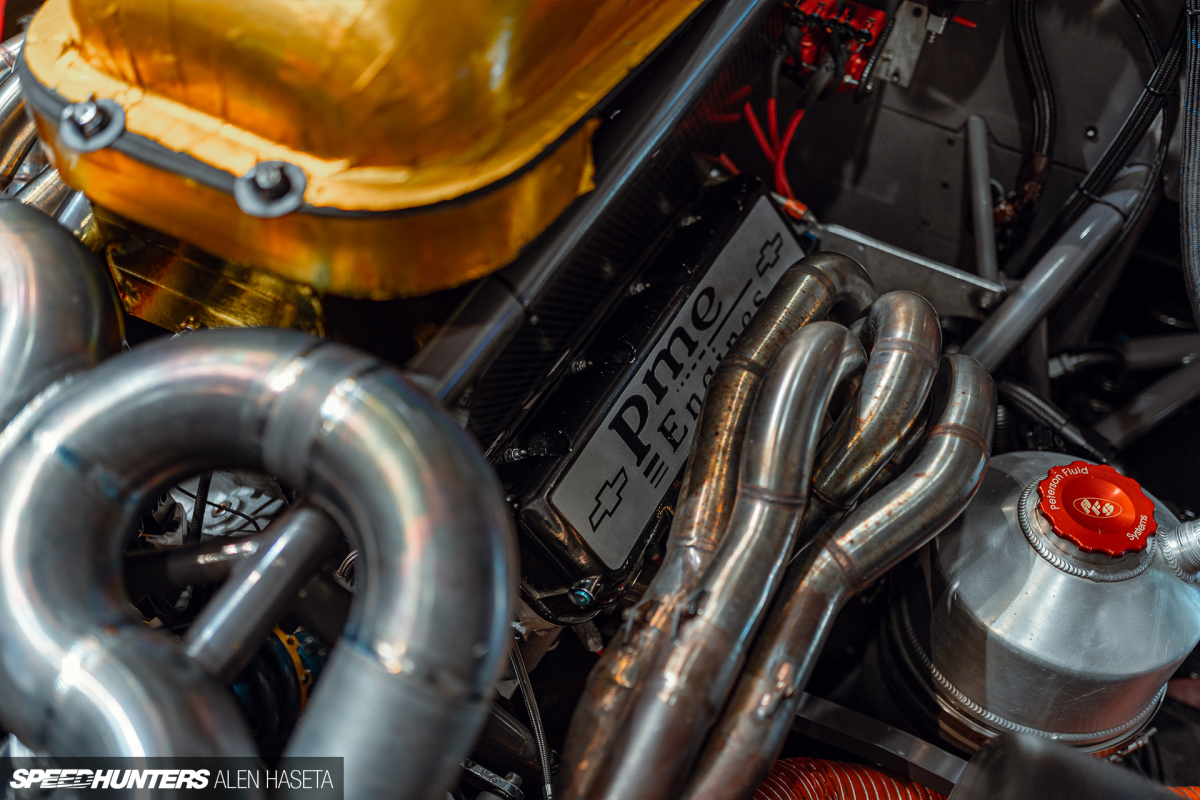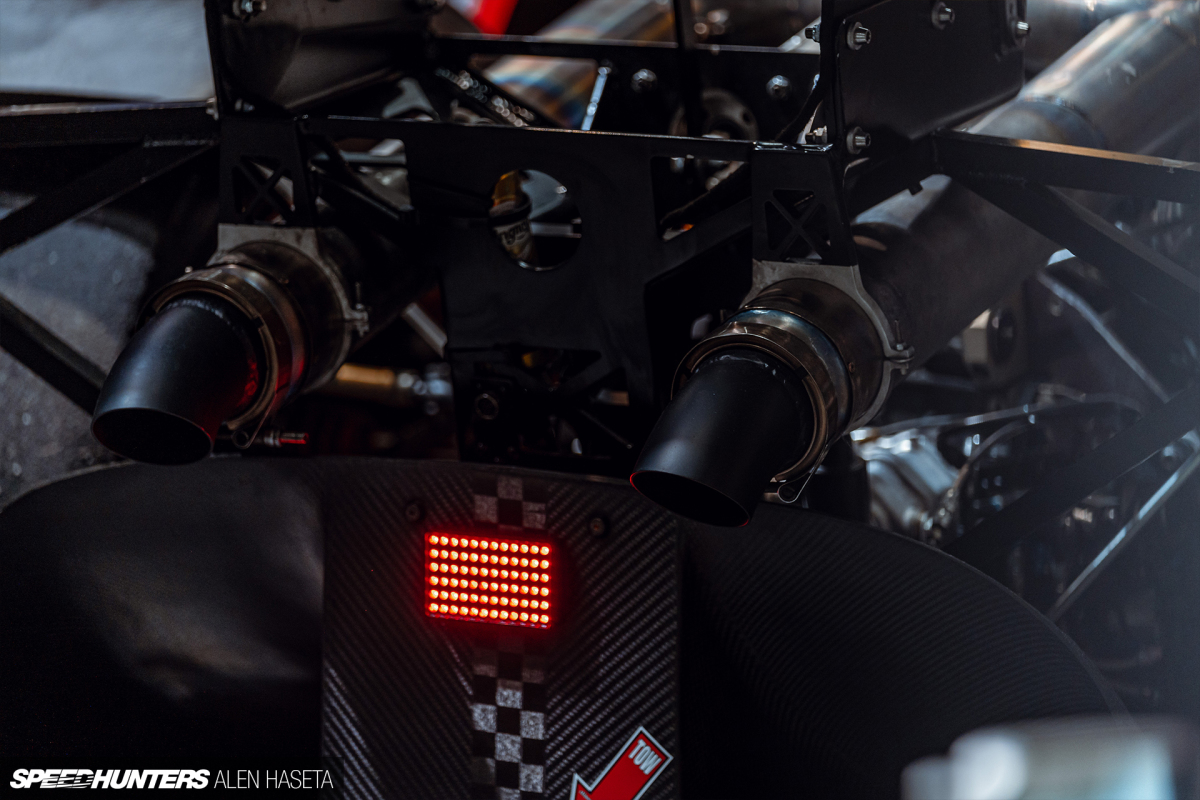 The engine itself is an all-aluminum, dry-sumped NASCAR 5.7L V8 controlled by ECUmaster management and reputedly now good for 813hp after being rebuilt by Anders Ringstad. It'll rev out to 9,200rpm, with power hitting the rear wheels via a Hewland 6-speed sequential gearbox.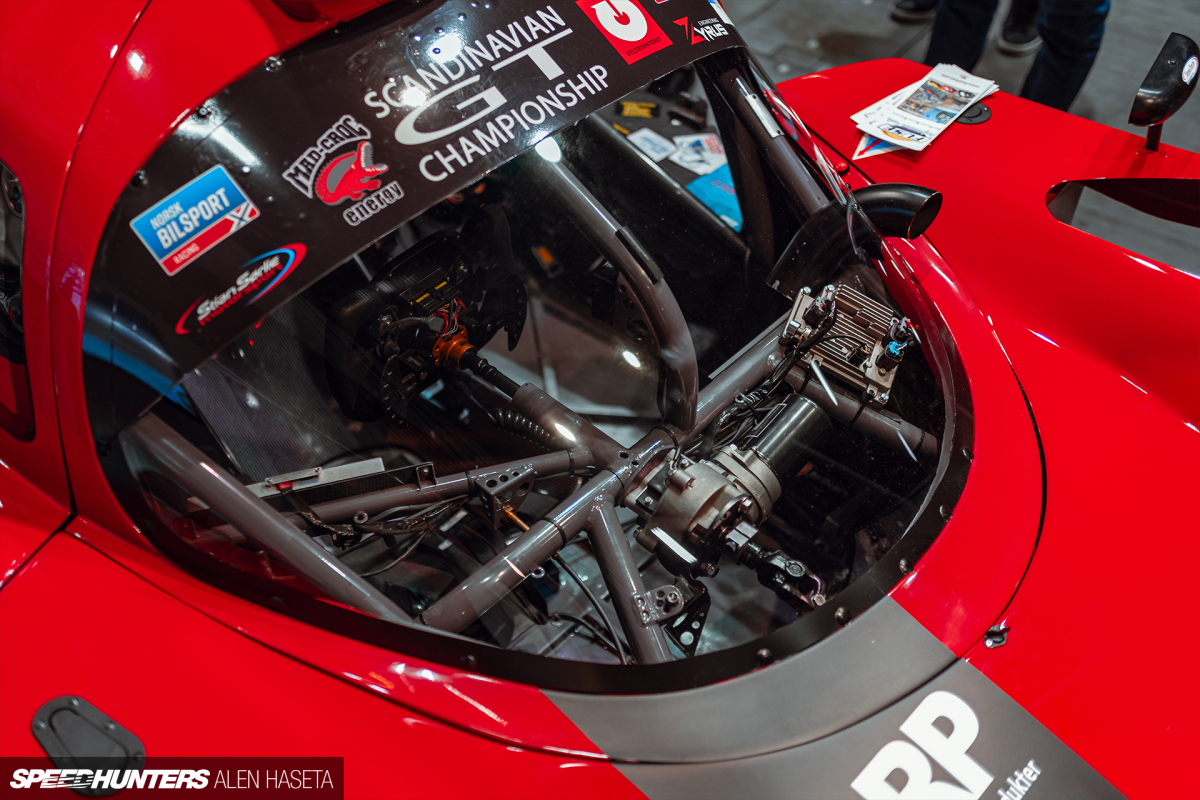 Inside, it's minimalistic yet technical at the same time. I'd love to take an even closer look at this beast at Gatebil…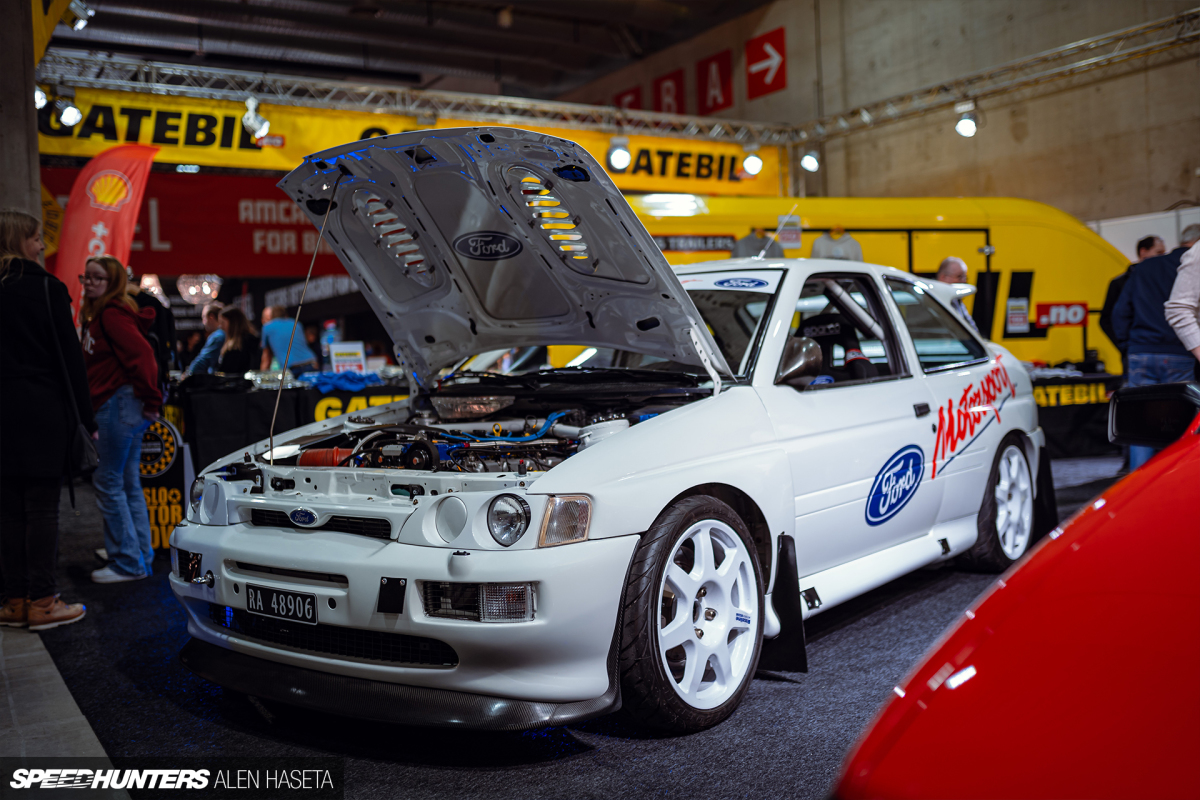 My final pick is another Ford Escort, this time Kim Gursli's RS Cosworth.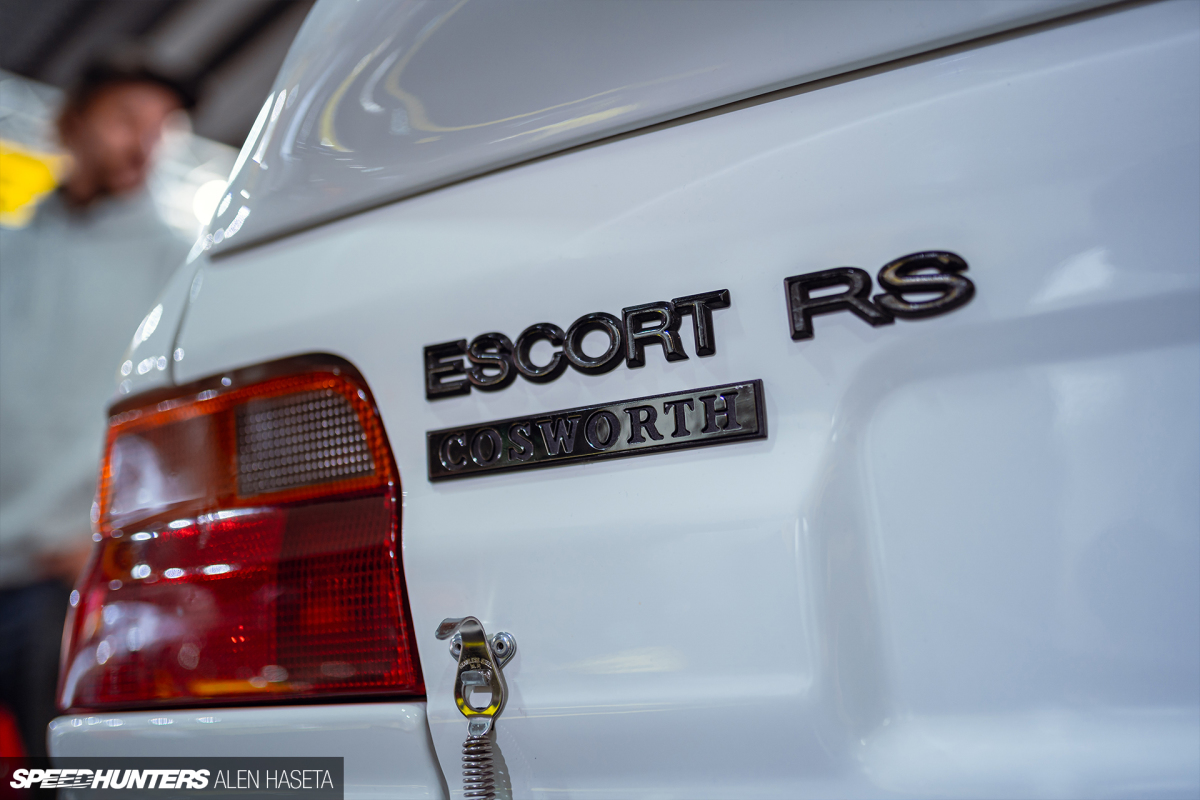 I'm planning to shoot a full feature on this Group A machine, as it's an amazing build with a ton of history to boot. In the meantime, here are the reasons why I included it in my top four…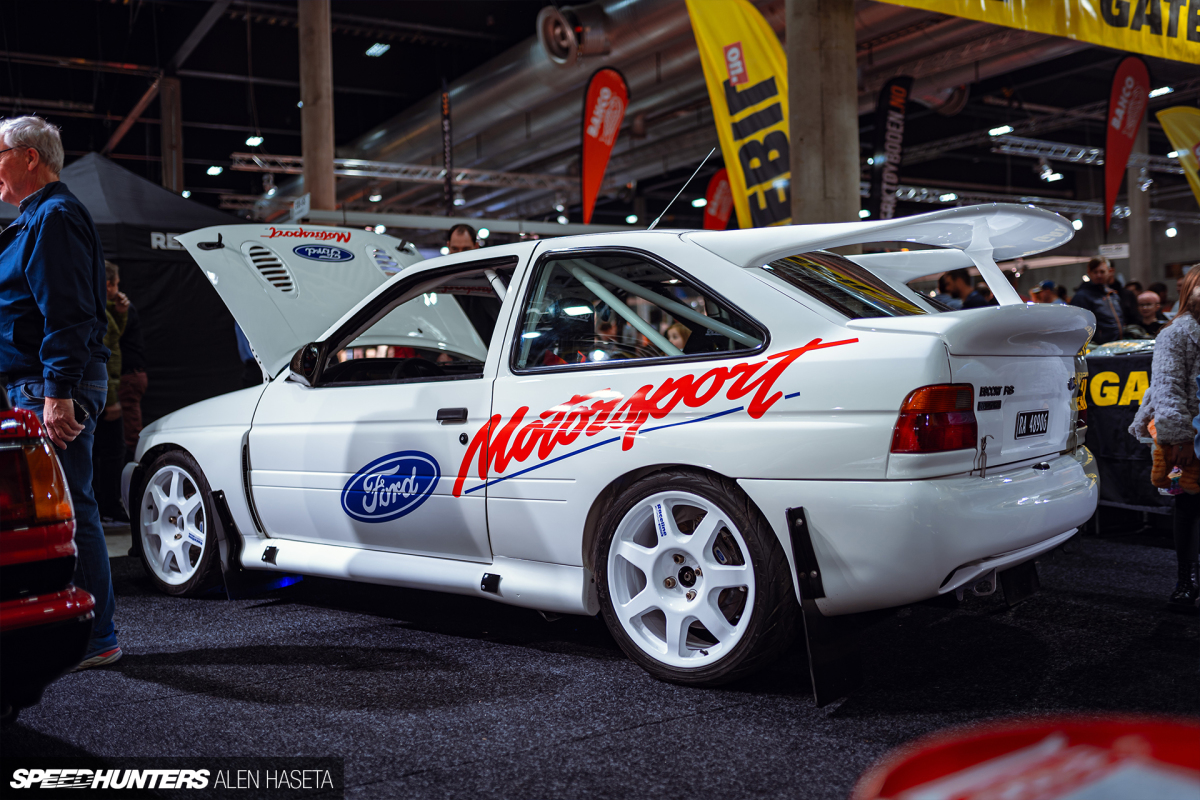 First, the exterior. Nothing is out of the ordinary, and that's why I like it. Its really simple, clean and period-correct.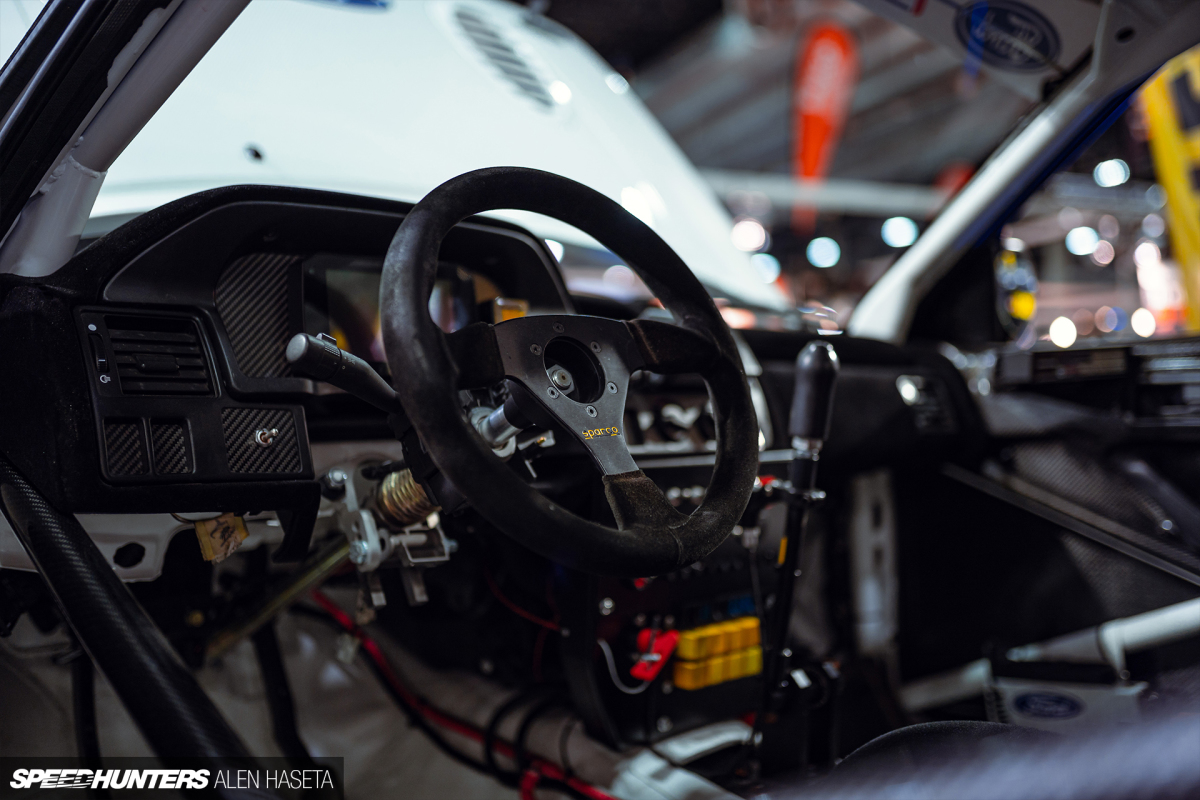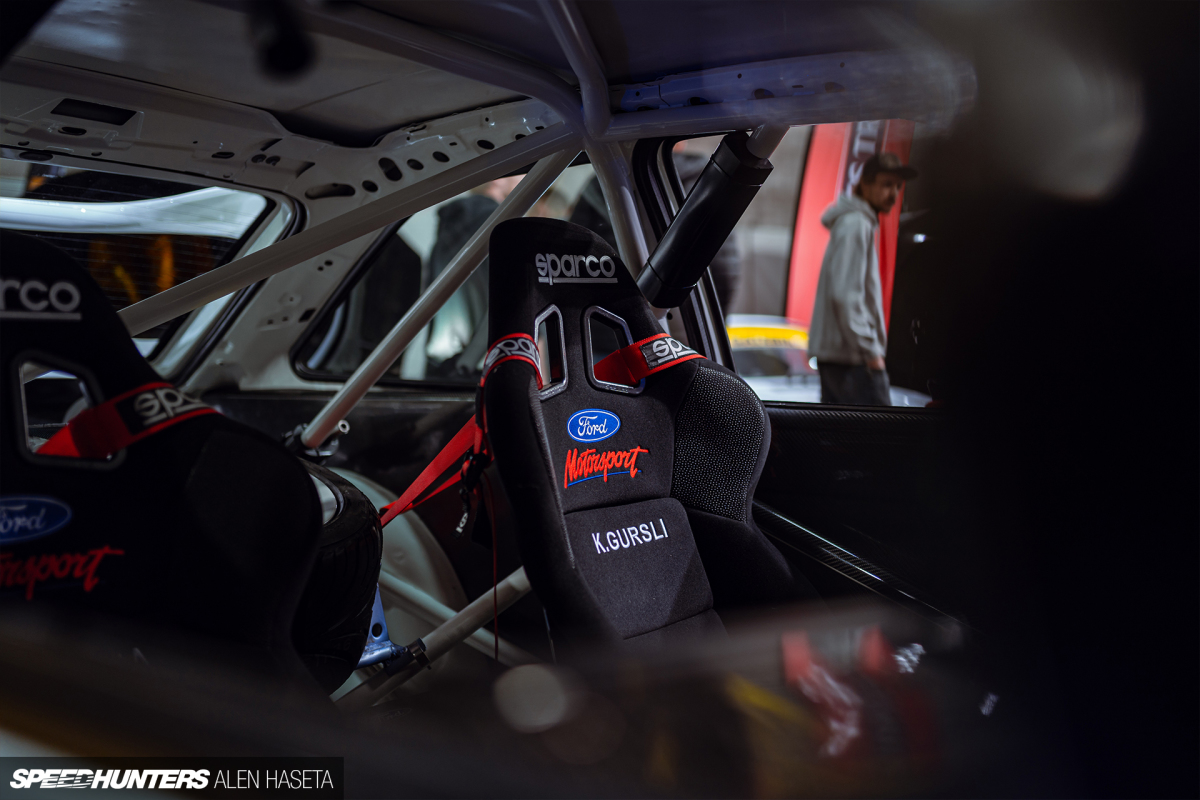 Second, the interior. It is what you'd expect from a rally car: Sparco racing seats and harnesses, a Sparco steering wheel, and a proper FIA-spec roll cage, plus a whole lot more.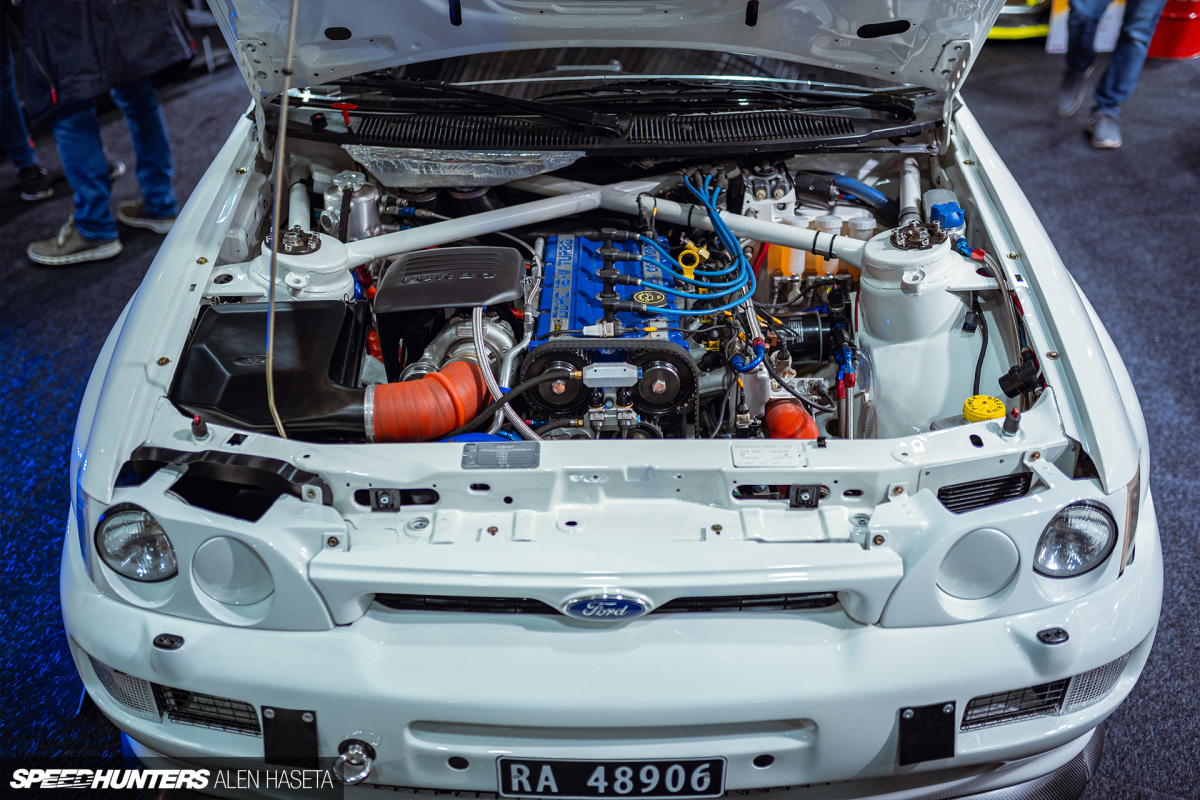 Third, the engine bay. The Mountune-enhanced 2.0L YB Cosworth engine has been given a new breath of life in the hands of Kim. Most of the items you see in the pictures have been swapped, refurbished or made new, but there were some that were too cool to throw out and too hard to replace.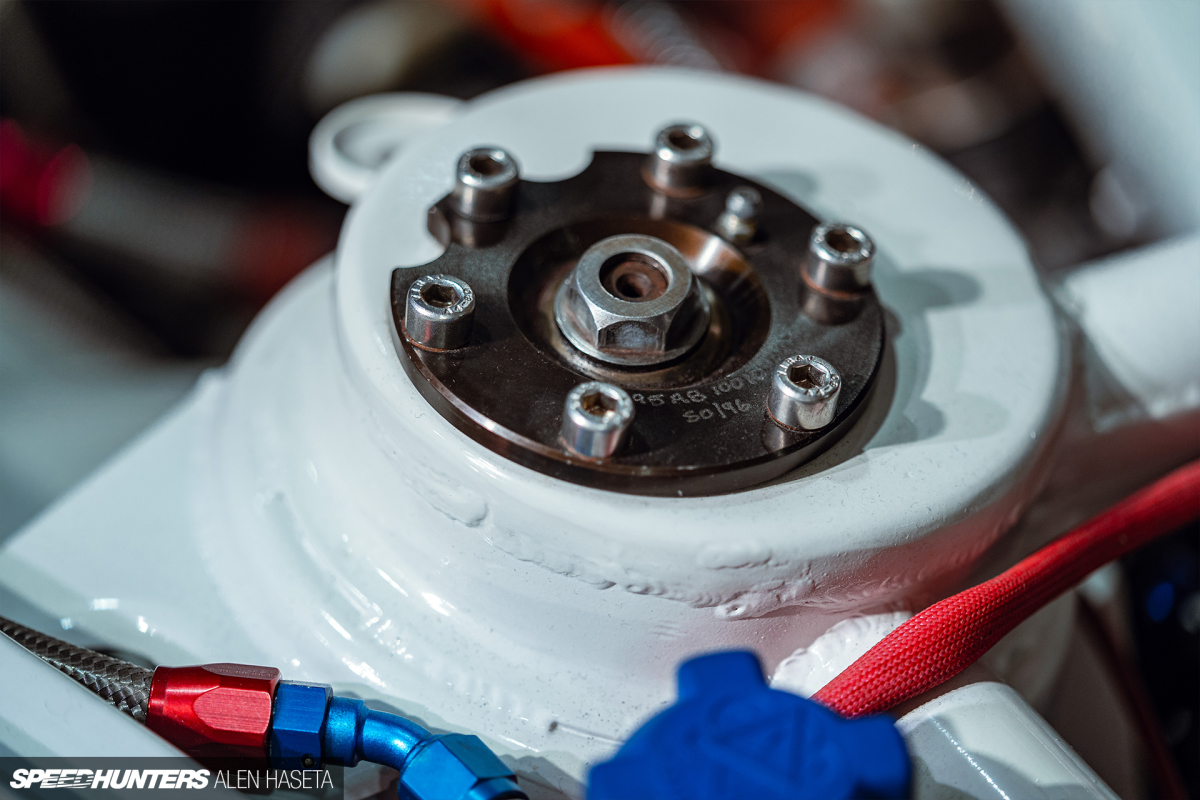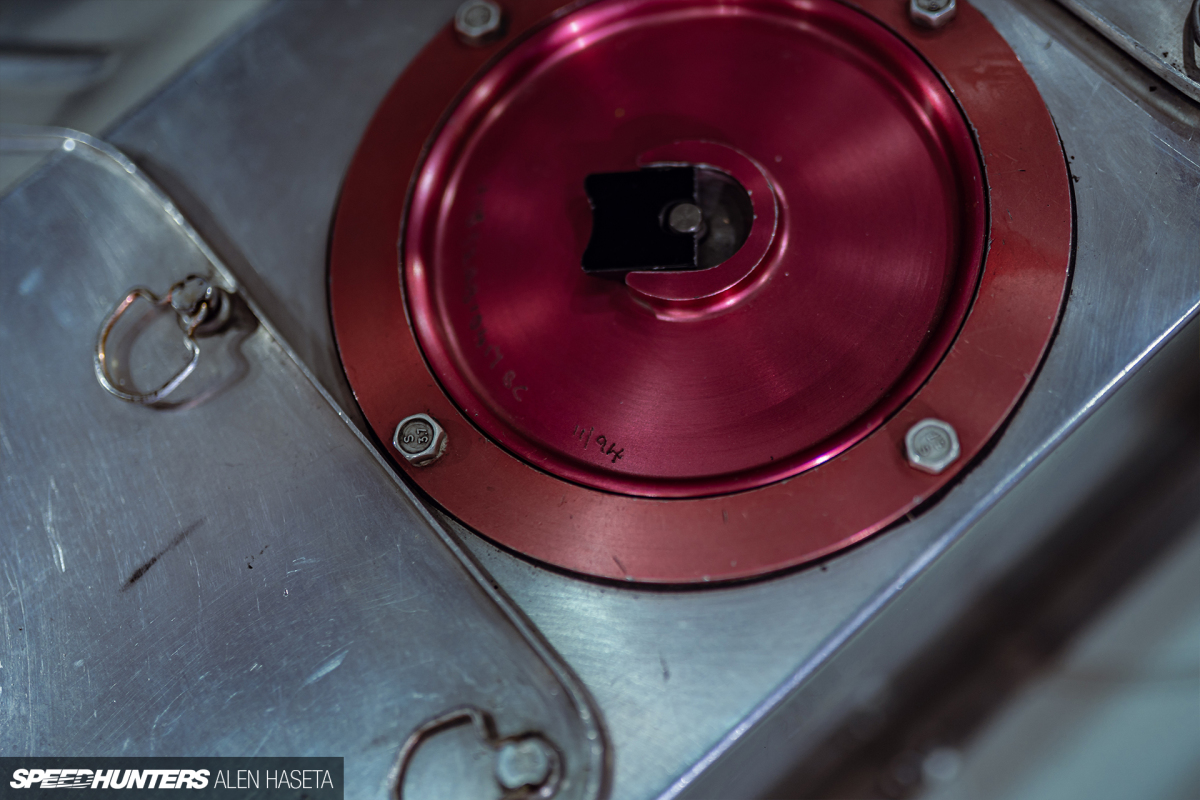 Finally, the numbers, or more specifically, the dates. I asked Kim what the numbers on some of the parts were, and as it turns out, they denote when they were made, installed or raced with. Its pretty hard to tell which is which, but a pretty fascinating find all the same.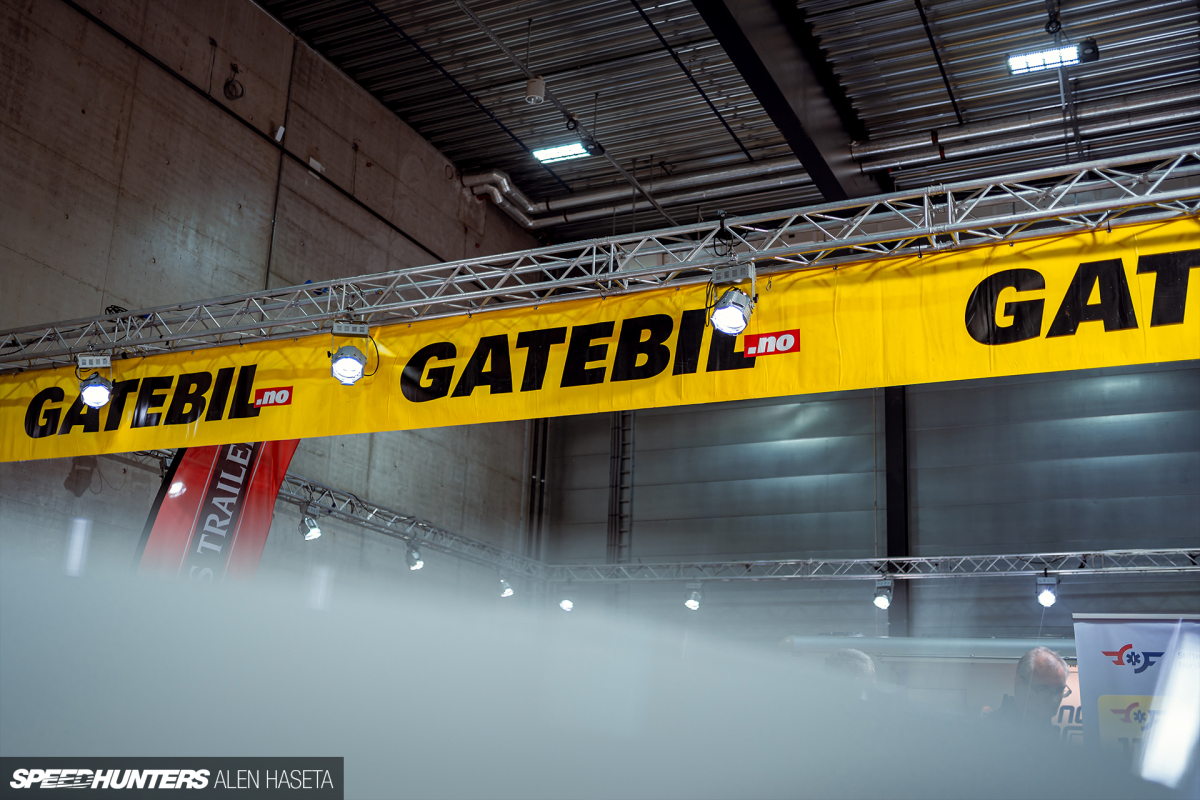 I hope you enjoyed my coverage from the Oslo Motor Show. My next event in Norway is one you will all be familiar with: Gatebil Rudskogen. Summer can't come quick enough!
Alen Haseta
Instagram: hazetaa