From the archive: on this day in 1939
From its 1931 debut right up until its 1939 retirement, Alfa Romeo's straight-eight gave rise to some of the world's finest cars, including single-seat Grand Prix racers; a Le Mans 24 Hours winner; subjects of work by exalted coach builders for the tasteful rich; and perhaps the very fastest pre-war road car. 
Alfa's UK importer wanted a magnet for its 1938 Olympia show stand, so Milan sent the 2900B roadster Clemente Biondetti had taken to victory in the latest Mille Miglia, and somehow racer Hugh Hunter convinced them to sell. 
The spec in brief: a shortened wheelbase, a twin-blown 2.9-litre engine with about 180bhp, a four-speed manual, all-independent suspension and around 1245kg. Our man said: I've never been in a race car, or even a sports car, with suspension like this. Comfort is first class, yet so is roadholding. 
"With the marvellously quick gearchanges possible, one was up to 80mph as if it were one's usual gait. This was encouraged by the roadholding and the will of the engine. The steering was, however, exceptionally light, 
"With the sun overhead and plenty of money in one's pocket (11mpg…), what a car for the open road! Without wishing to wax lyrical, it is a dream car to drive." 
Today, this very 8C lives at the Simeone car museum in the US. 
Australia's eventful summer of motorsport
Australians rang in 1939 by holding a trio of races at Lobethal, Adelaide. An Austin special won among the juniors, before a Singer emerged as the top stock car, both races "with a great deal of spectacular driving and many hair-raising slides".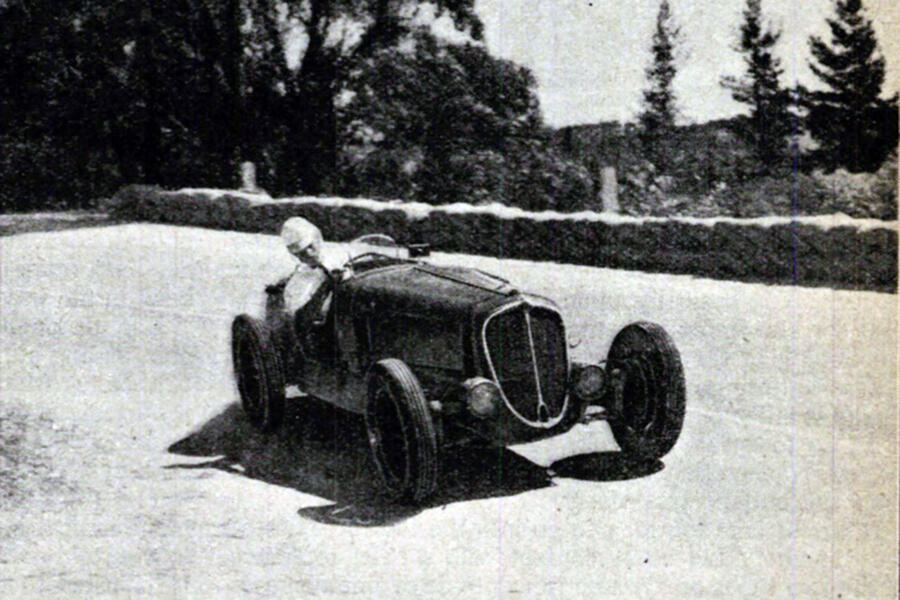 Then there was the Australian Grand Prix, Allan Tomlinson producing "a well-judged, well-deserved victory" in a blown MG TA he had prepared himself. We were disappointed that no challenge came from Jack Saywell in his Alfa Romeo P3, losing three minutes in a spin at the start. But the most embarrassed was Frank Kleinig, whose Hudson hit the sandbags no fewer than 11 times.