David Beckham's old Ferrari 360 Spider for sale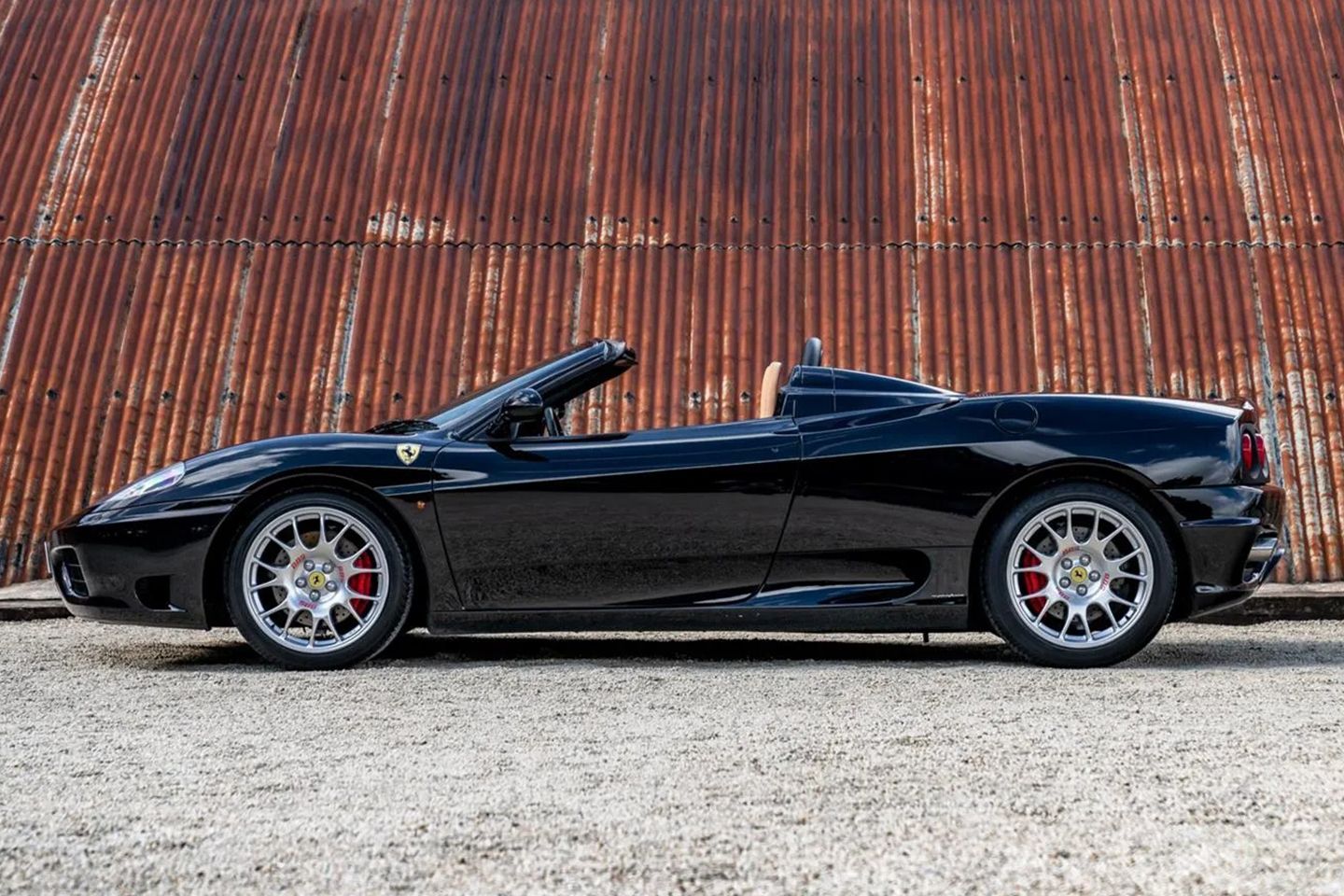 There are a few sportspeople on the planet that transcend their discipline to become global icons. Athletes like Lionel Messi, Lewis Hamilton, LeBron James and Serena Williams are megastars, arguably exceeding – or certainly outgrowing – their sport in global appeal. And while he certainly wasn't the first to transition from the back pages to the very front, there's no doubt David Beckham is high on the list of obscenely famous people who once got paid to run about on grass. Even allowing for the recent Qatar World Cup controversy, he remains one of the best-known footballers on the planet, a decade after he stopped playing.
For football fans, and certainly for die-hard Beckham followers, having one of his old cars for sale is pretty significant. Not least because it's a car he owned in the early part of the 21st century, before the move from Man United to Real Madrid in 2003, when Goldenballs himself was probably at the peak of his powers. That free kick against Greece was in October 2001, which qualified England for the 2002 World Cup, the tournament that many saw as DB's redemption after the penalty against Argentina in 1998. United won the 2002-03 Premier League and Beckham was awarded an OBE in June 2003, before the move to Spain, all with this Ferrari back home in the garage. Among many other cars, presumably, but there nonetheless.
So it's undoubtedly from an important part of Becks' career, this 360 Spider, and it's interesting as far as Ferraris go as well. Nowadays, of course, collectors would like to see an open gated manual gearbox rather than the automated F1, but the Challenge-style wheels, Tubi exhaust and carbon seats are nice touches, equipment that looks to have been there from new. Certainly the pictures from 20 years ago of United's #7 in a Ferrari show a car that looks just like this.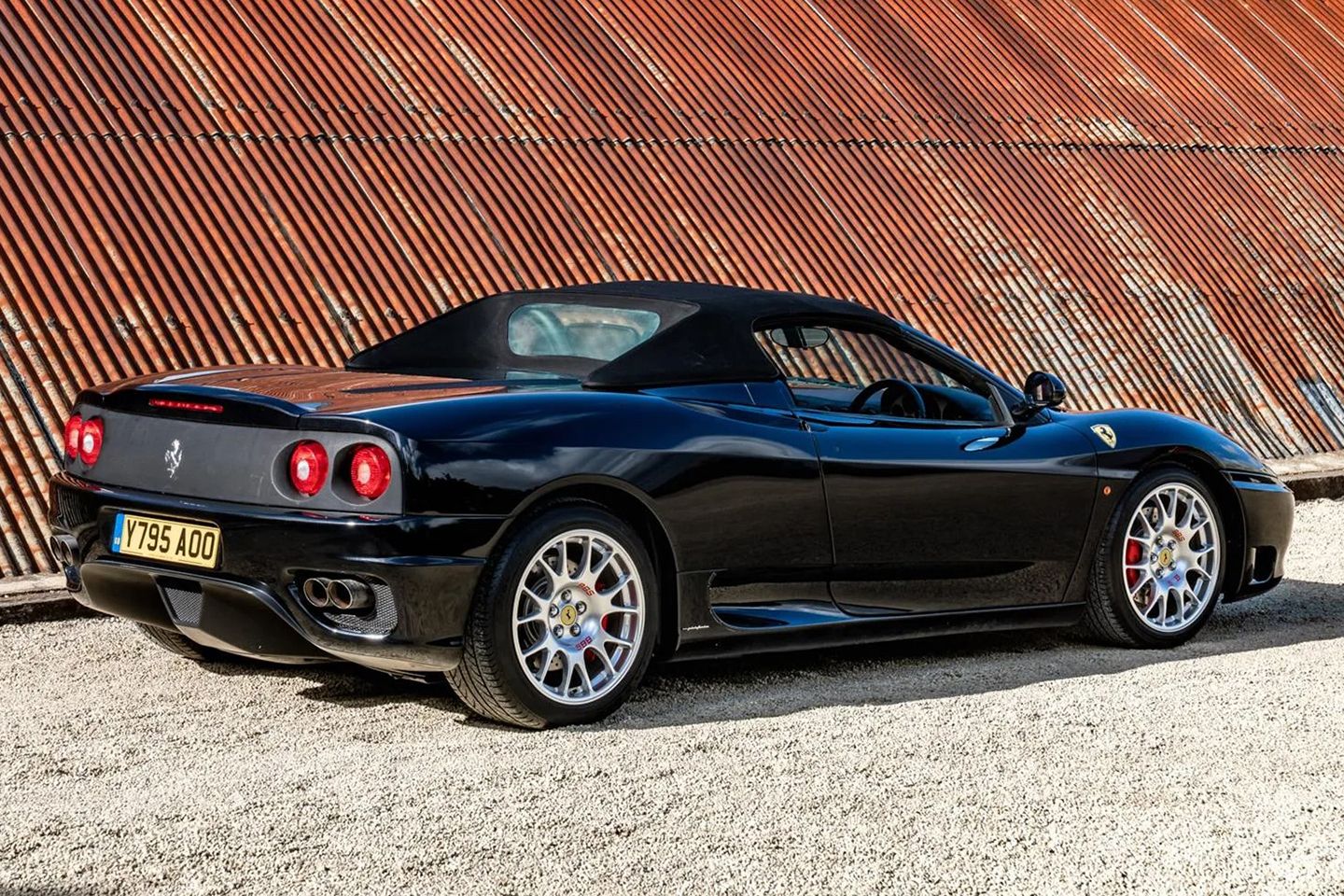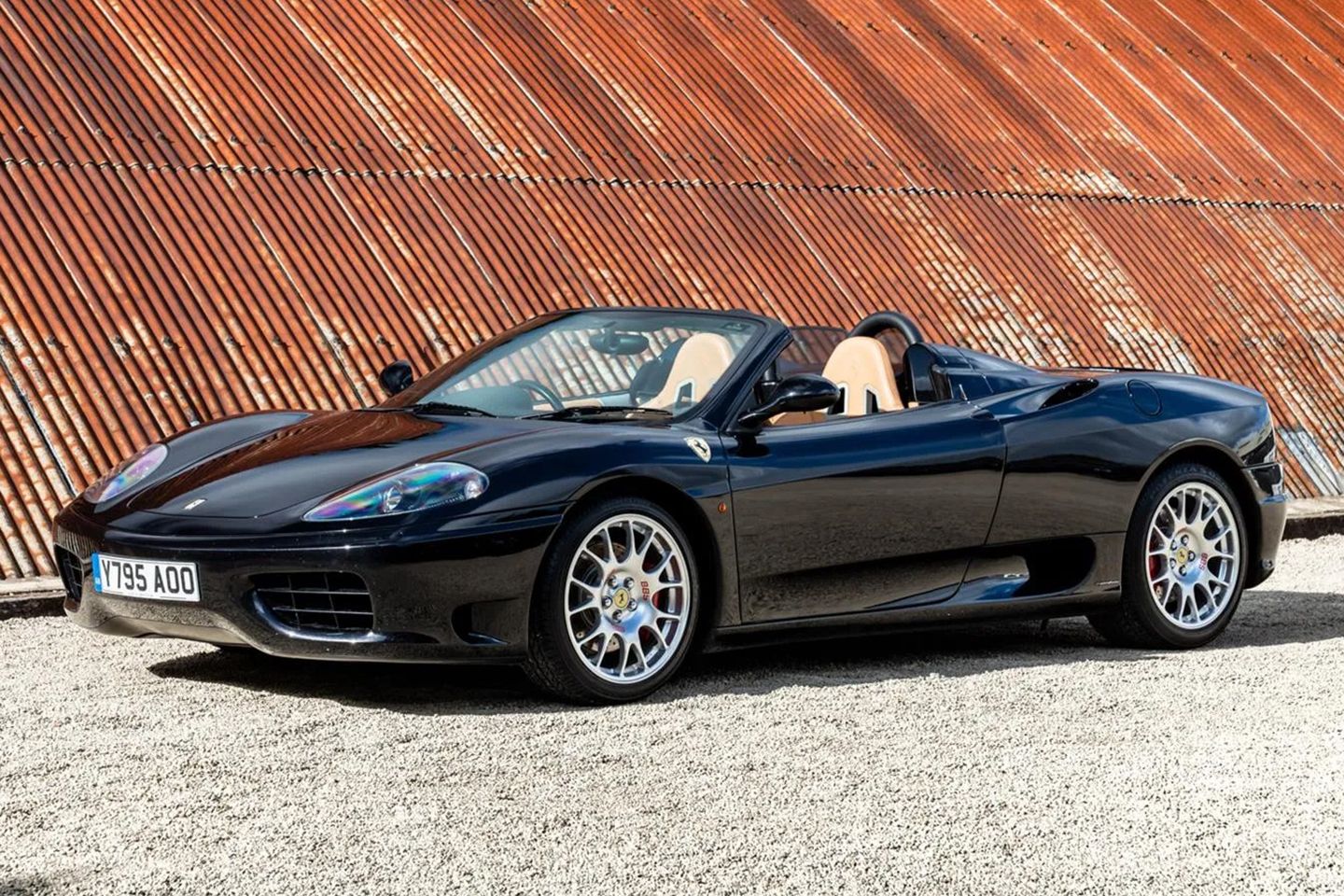 Back then, it was on the 'D7 DVB' private plate, which is of course no longer on the car; the Ferrari currently sits on a Y-plate to remind us all how old the 360 Modena actually is. Chassis number 125058 has been cherished for more than 20 years, presumably sat in a collection as just 7,900 miles have been recorded. There were 6,458 showing at a cambelt change in 2010, showing just how little recent use it's had.
Regardless of its ownership history, this 360 Spider ought to be a joy for its next owner, hailing as it does from that early-2000s period where so many cars we covet now were built. More user friendly than a 355 but less complex and capable than the cars that followed it, the appeal is easy to see. Especially in black with tan leather.
The condition, the mileage, and one Mr D. Beckham as a previous owner makes this one of the more expensive 360s out there, however. Perhaps no great surprise. Where presentable Spiders can be picked up for £60k, the asking price for this one is almost double, at £110,000. But those simply after one of the best Modenas out there, who couldn't care less about football, surely won't do much better. And for those that do, what a story you'll have to tell when someone asks about your Ferrari.