Max Verstappen may want to improve his record at Japanese GP
He has won at Spa. He has dominated Italy, be it Monza or Imola. He became the first conqueror of Jeddah. And that's not all; he's ensured that the Red Bull flag flutters with pride and gusto, whether we speak of Abu Dhabi, Zandvoort, Mexico and his second home- if one can call it that- Spielberg.
But there rests a bit of an anomaly, if one could call it that, where it comes to Max Verstappen's racing record. Any guesses?
Truth be told, you don't need to phone Will Buxton or possess the analytical brains of Mr. Martin Brundle to gauge what that is.
Max Verstappen is yet to win a Japanese Grand Prix. If Formula 1 puzzles could entertain a new one-line question, then perhaps the following would suffice:
Do you know the number of wins Max Verstappen has at Japan? Now that we know what the answer is, it probably helps to delve in a bit of detail.
Not only has Max Verstappen not won at Japan even once, he hasn't bagged a single pole at the famous Suzuka-bound Formula 1 Grand Prix.
Surprised? If not, then this could surprise a touch!
Interestingly, that's not all.
The defending world champion is yet to set a fastest lap at the Japanese Grand Prix. Of his 21 fastest laps, several of which have come at Spielberg and Interlagos, five in all to be precise, not one has happened at Suzuka.
At a time where the young Dutch driver has already captured a world title, beating an icon like Sir Lewis Hamilton in the process, maybe it's about time that the massive force of Formula 1 did something massive at Japan. What do you reckon?
That said, heading into the forthcoming Japanese Grand Prix, there would be impetus on the Hasselt-born driver to up his game at a track where he would like to achieve glory.
That's not just because on his day, Verstappen can be unstoppable and there aren't too many off days for him (as what one has seen); this is also down to the fact that 25-year-old has had a torrid run at the last Formula 1 race.
Singapore was not a good race for Max Verstappen
Despite setting some hot laps during free practice, Max Verstappen yielded the pole position to his arch-rival, Charles Leclerc. That is if one can call the Ferrari driver that given it hasn't taken Red Bull much of an effort to make lightwork of the Ferrari, as seen in several races.
He had to encounter an anti-stall during the start of the 2022 Singapore GP, though that wasn't before facing a rather embarrassing situation in the final qualifying run where it was found that Max Verstappen's RB 18 was underfuelled.
Knowing he is no monk just yet and that the frustration was apparent, overtaking several cars through the field would certainly not have been an easy ride for Max Verstappen.
But as the Formula 1 circus, not because it's one due to memes comparing Mattia Binotto a clown, heads to Suzuka, here's something that could be handy for Max:
He may want to up his record at Suzuka a bit, where he's scored a best place finish of P2, but not a race win as yet. So can that happen in a few days from now?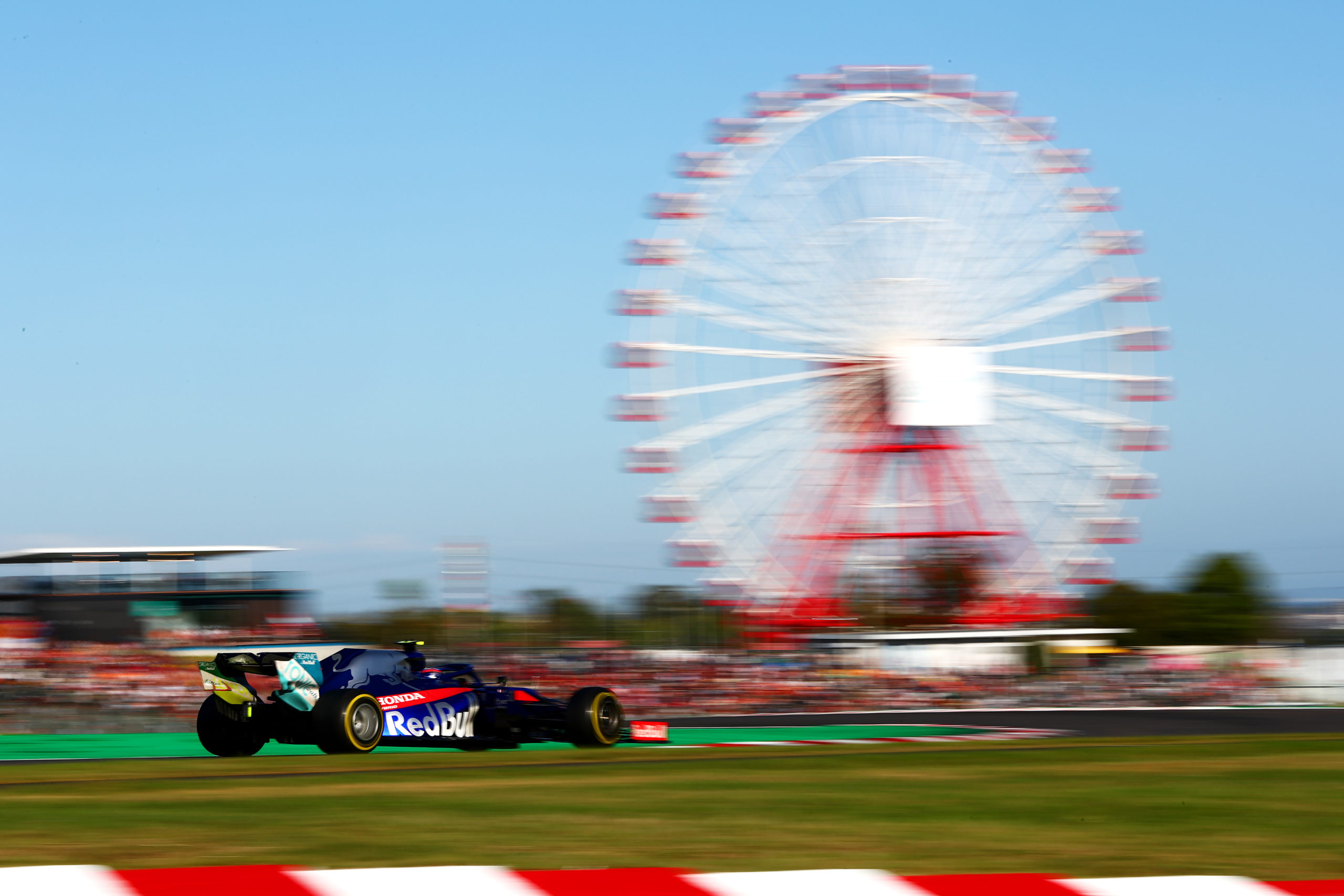 Source link