Hamilton: Mercedes 'bouncing like crazy' and one second off
Lewis Hamilton reckons Mercedes is about one second off the pace of its leading rivals in Singapore, the Briton noting that his car was "bouncing like crazy" around the Marina Bay track.
Hamilton enjoyed a productive FP1 on Friday, topping a practice session for the first time this season.
However, the Briton clocked fifth at the end of the day – 0.595s adrift from Ferrari pacesetter Carlos Sainz and 0.271s behind Mercedes teammate George Russell – after what he considered to be a more representative session.
"It started off well, wasn't as great in the second session. So pretty much like every other weekend I would say," he commented after FP2.
"The car is as it is and bouncing around like crazy. It doesn't feel like we're massively off here this weekend, but we're still probably a second down, I would say, something like that.
"We have just got to keep working on it."
Hamilton's crews struggled during the day to mitigate the bouncing, and the Briton reckoned that Russell had been able to dial in a better set-up on his W13 silver arrow.
"There's not really much we can do with the bouncing. It just is as it is," he said. "Set-up wise, definitely I think George was able to find a little more time. I think there's definitely on my side more time, and I just didn't really get a good lap.
"I think with the set-up I had a lot of locking, but we'll fix it tonight and come back and give it a better try tomorrow."
2022 Singapore Grand Prix Free Practice 2 – Results
On the other side of the Mercedes garage, Russell echoed his teammate's views, suggesting that Friday's sessions didn't offer "the full picture" in terms of relative performance.
"I need to go through and look at the data because I think Charles did his fastest lap on the medium tyre," he said. "I don't know where the Red Bull drivers were. So on paper, it looks okay, but I'm pretty confident that's not the full picture."
He added: "There's definitely a lot of work to do. It's very, very bumpy out there. I think everybody's struggling to a degree but we've always known that's been a bit of a weak point with our car.
"Tyres are quite sensitive. I think it's going to be one of those that if we can absolutely nail it, there'll be a huge amount of lap time we can find in qualifying. And, as we know, it is normally a qualifying race. But yeah, we'll stay optimistic and work harder overnight."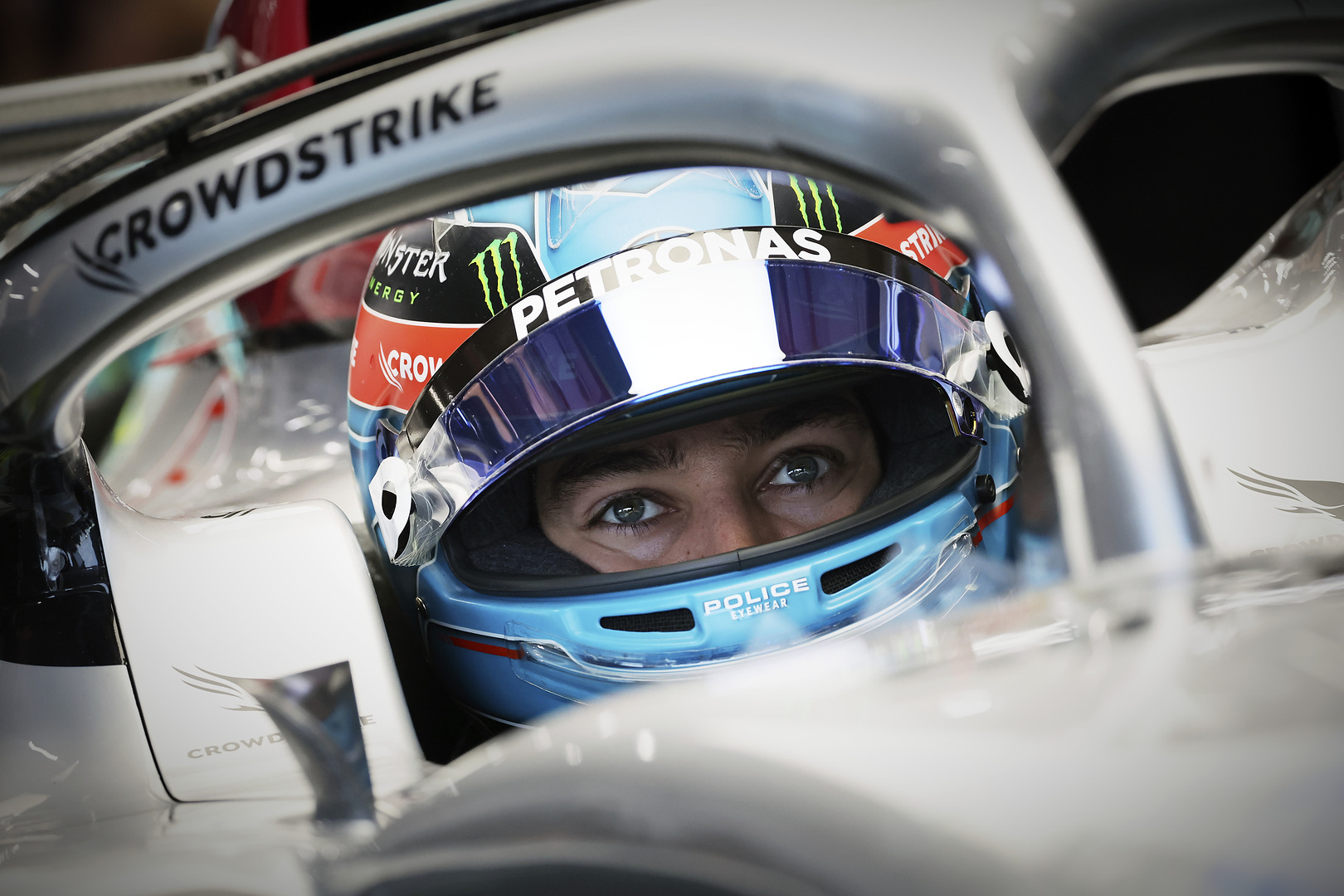 F1 teams haven't raced in Singapore since 2019, and Mercedes engineering director Andrew Shovlin says the long absence isn't helping the team understand its set-up course.
"The three-year break since we were here last doesn't help in terms of understanding where to go on setup or knowing how the tyres are going to behave," explained Shovlin.
"We've had a pretty clean couple of sessions, especially comparing to Red Bull and Ferrari who looked to have a few issues, but we have managed to get through the majority of the planned work.
"The car was a bit better balanced in the first session and seemed easier to put the times in.
"In the second session we picked up a bit more locking and neither driver got a particularly clean lap in, so hopefully we'll be able to make a bit of a step there overnight."
Keep up to date with all the F1 news via Facebook and Twitter
The post Hamilton: Mercedes 'bouncing like crazy' and one second off appeared first on F1i.com.