Toyota Professionals: catch of the day
In this instalment of Toyota Professionals, we chat to Davey Smith, who uses his two Proace City electric vans to deliver fish and chips around Grimsby from his fish and chip shop, Ernie Beckett's.
Ahead of me, crumbling red-brick factory buildings, and derelict edifices, hint at a once glorious past. I turn off the main road and head into the docks to search for a location for today's photoshoot.
Haphazardly radiating out across the dock area, shambolic rows of small two and three-story terraced buildings try to hold each other up. Where boat-loads of fish were once gutted and sold, bushes and weeds are now anchored to gutters and window sills. Windows are boarded or bricked-up and faded paintwork frames permanently closed roller-shutter doors. This area was once known as the 'Kasbah' – from the Arabic for 'a marketplace', with narrow darkened streets.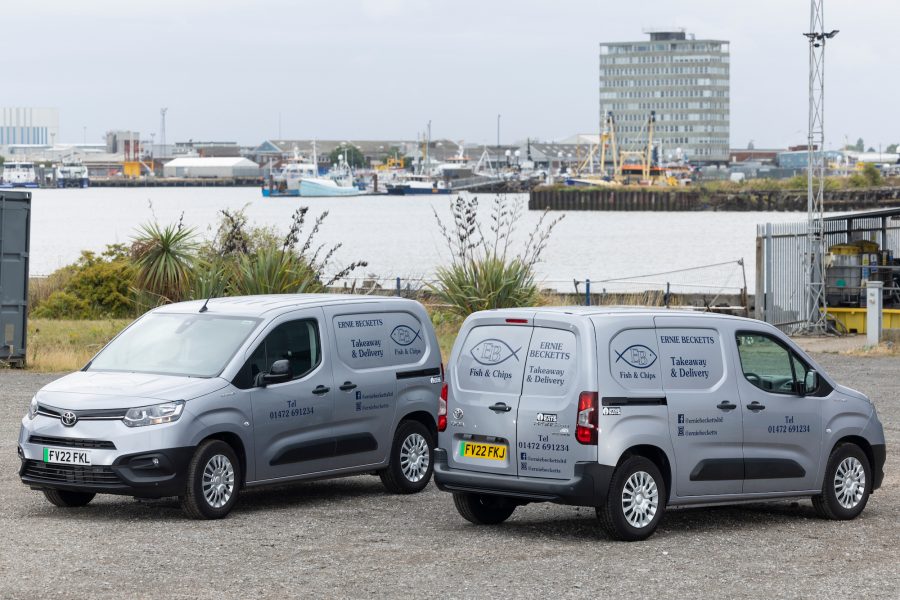 Among the ramshackle remains, I spot a shiny red forklift truck parked outside a fish smoker – one of the few small businesses still trading. I drive on and reach a large modern blue-clad warehouse with 'Grimsby Fish' emblazoned on its side. This is claimed to still be the UK's largest fish market, processing fish mainly from Iceland and Norway.
I find a grey gravel car park overlooking the market and the harbour where a few little trawlers are moored against the quay wall. I knock on the door of a small office building and am met by a smiling middle-aged man who gives me permission to use the area for the photo shoot.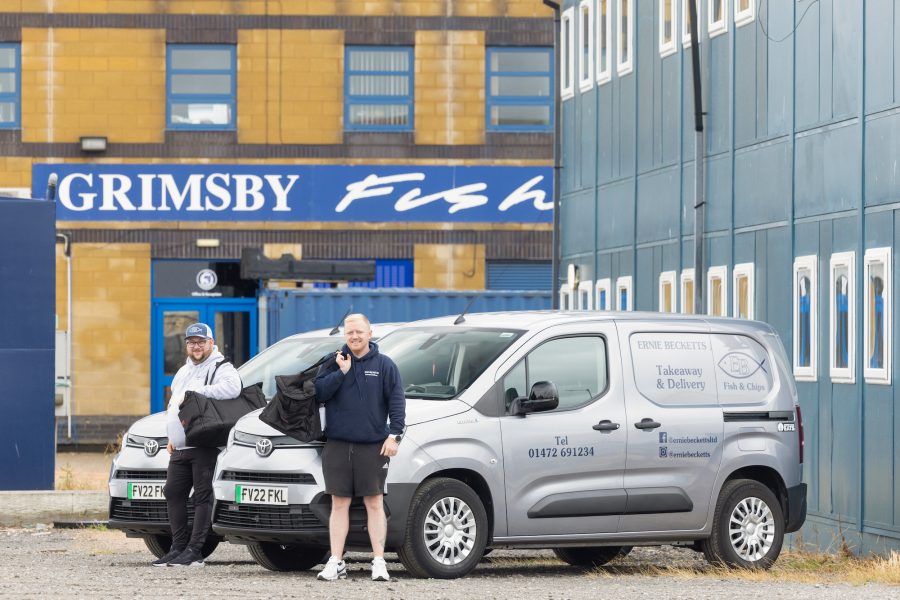 He tells me his company works with off-shore wind turbines and goes on to explain how the world's largest wind farm is being built off the coast of Grimsby. He is just one of a number of green energy businesses, based in Grimsby, involved with the manufacture, installation and maintenance of wind turbines.
It seems apt when Davey Smith, who runs a nearby fish and chip shop, Ernie Beckett's, arrives with his two brand-new electric Toyota Proace City vans – an elegant synergy between Grimsby's oldest and newest commodities.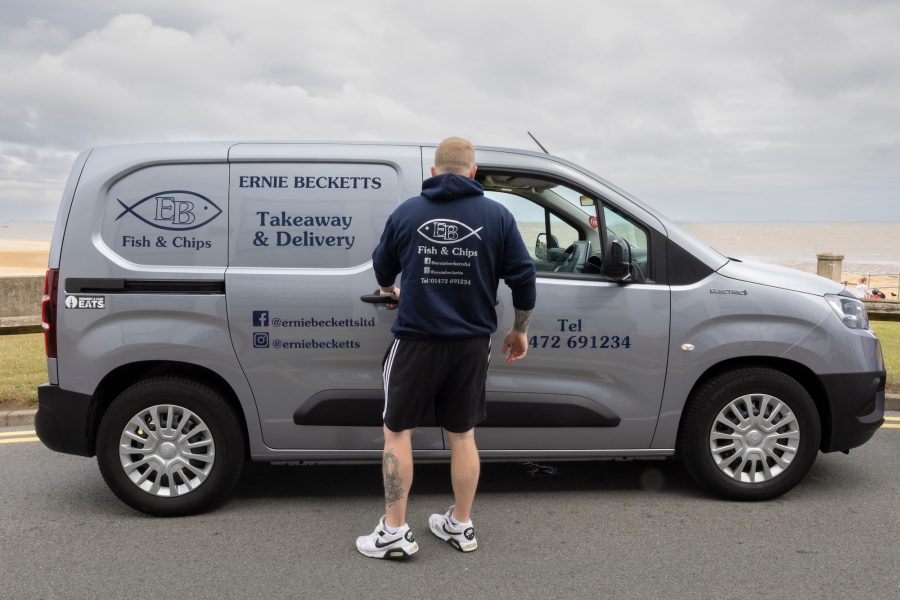 As Davey and one of his drivers shuffle the vans into position he explains: "We started offering deliveries during Covid and it just took off – it went really well and we haven't stopped – it's the way the world's going now.
"To start with I just used my car and some self-employed delivery drivers. I wanted to get electric vans because of climate change – because it's eco – and I wanted to go with the times. And it was also because of the price of fuel. I knew the vans would suit the business as all our deliveries are only within five miles."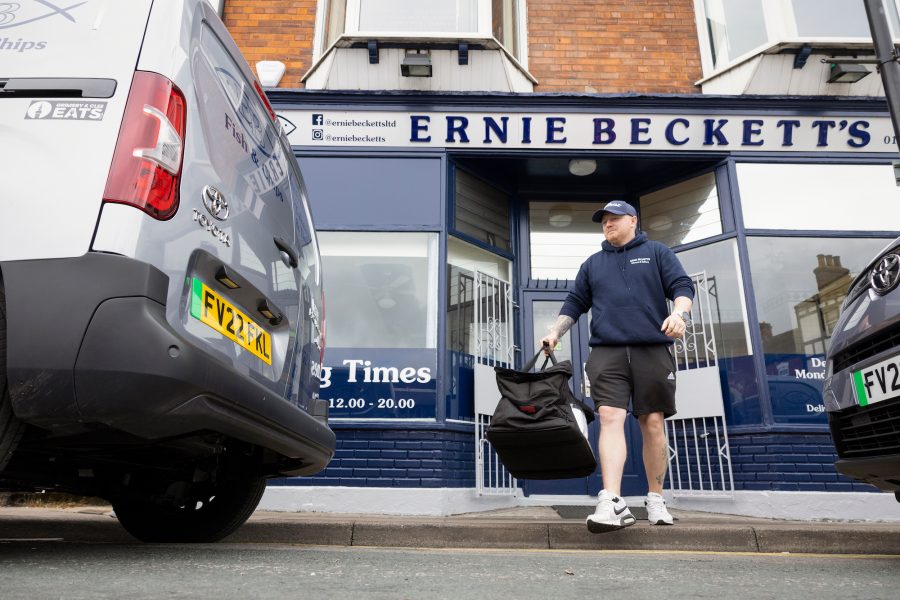 "I went for Toyota because of their name, the warranty and their reliability and bought them from John Roe. They gave me a good discount for buying two. They've been absolutely fantastic – so much so I'm also now thinking of swapping my personal car for a Toyota. I used to spend money on printed advertising but now having the sign-written vans is the best thing I've done for the business."
"In fact, the feedback I've had from customers has been amazing – our most shared and liked social media post ever, was when we posted about getting our electric vans – they're our biggest advertising success yet."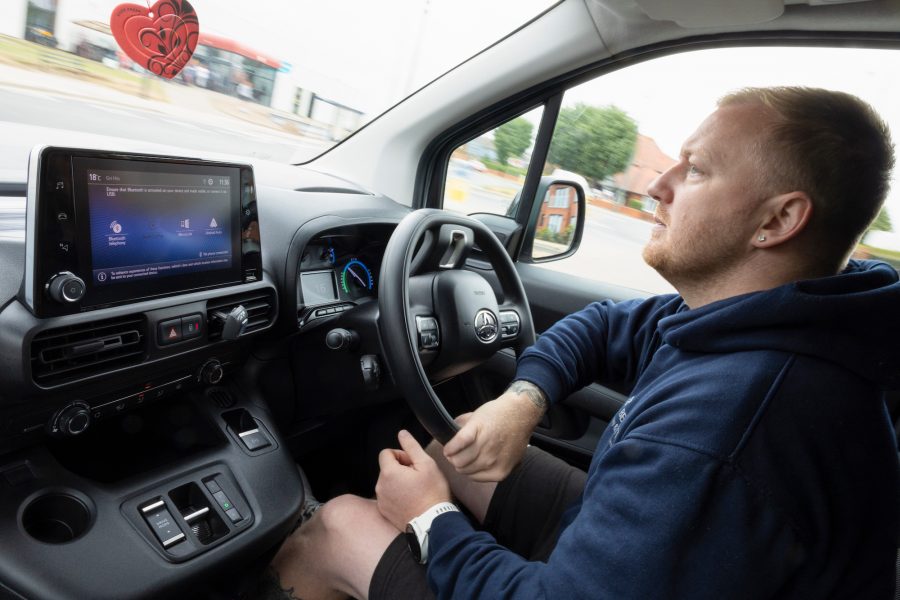 Davey, 32, bought the business, Ernie Beckett's, in the seaside resort of Cleethorpes – three miles from Grimsby town centre – four-and-a-half years ago". 
Davey offers me some lunch so we head back to his shop, set just back from the pier and the beach accessory shops on the seafront.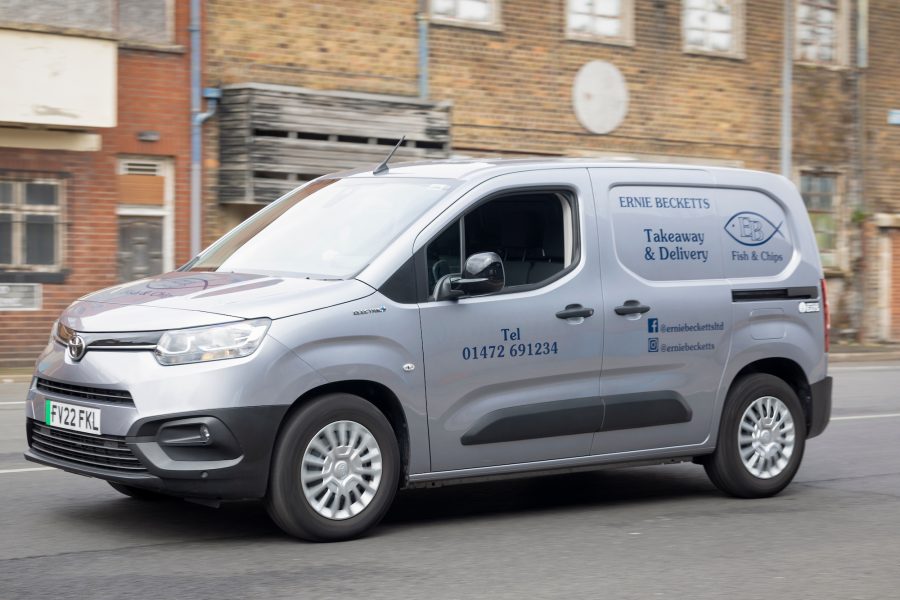 "The chip shop has been in the family since the 1950s. We only close for three days a year over Christmas. Everyone in the town knows us – people even drive from Scunthorpe and Sheffield just to come to our business.
"I have 12 staff – all those over 28 years old can drive the vans. They're both fitted with Quartix trackers – the drivers each have their own fob so I know exactly who has been driving the vans, where and when.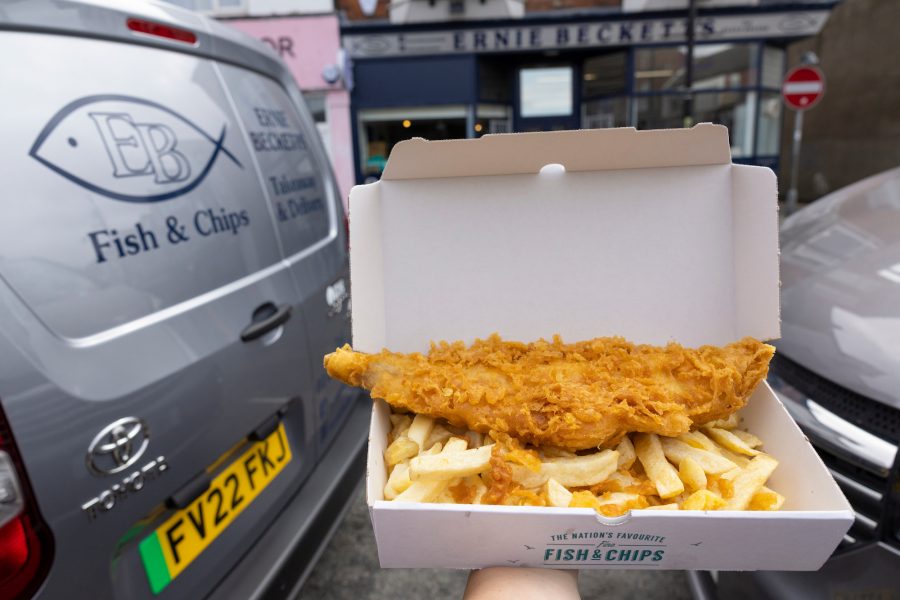 "There's nothing I don't like about the vans, they drive like go-karts and have a 170-mile range – but we don't get anywhere close to that daily mileage. On a normal day, we do about 40-50 deliveries but this goes up to about 170 when it's busy – the vans will actually be busier in winter because people don't like coming out. So I'm already thinking about buying a third van." Daves says.
Read more about our Toyota Professionals by clicking here.
Source link