Mercedes SLS AMG GT Final Edition | Spotted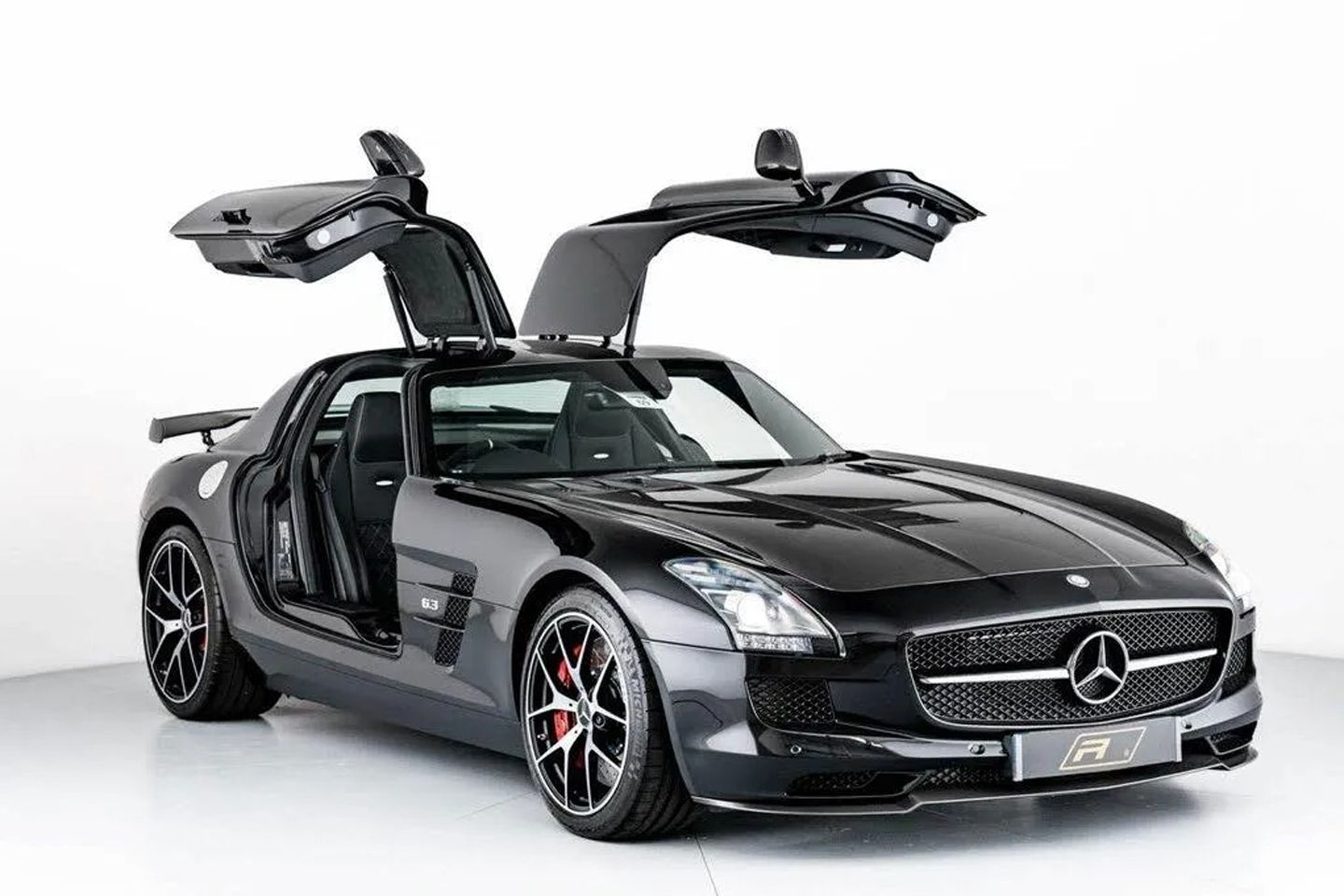 When Mercedes brought production of the SLS to a close in 2014, it didn't necessarily feel like the end of an era because we all knew its (sort of) successor, the AMG GT, was just around the corner. And yet, here we are not far off a decade later and the SLS is fast approaching modern classic status – likely because it would turn out to be the final naturally aspirated two-seater to come out of Affalterbach.
It's little wonder then that Mercedes rounded it off in style with a carbon fibre-clad track version built in ultra-limited numbers. No, not the SLS Black Series, a car rapidly approaching the seven-figure mark, but the lesser-known Final Edition. While most manufacturers will load its old stock with kit, bung on a set of gloss black wheels and throw in a sticker set for good measure, Mercedes set about making a car that would serve as the ultimate version of the SLS. (Well, aside from the Black Series, which wasn't far off a road-going version of the GT3 car.)
For the Final Edition, Mercedes retained the standard car's body but jazzed things up with a load of carbon fibre. The exposed carbon bonnet was inspired by the Black Series. Not only did it shave off 3kg and look insanely cool, but it also improved cooling and provided a bit more downforce over the front axle. It's paired up with a carbon fibre rear wing plucked from the Black Series, along with a small splitter below the front bumper and carbon wing mirrors. And it's all finished off with a set of forged 19/20-inch wheels that, while not from the Black, still gives that track-focused edge over the regular GT.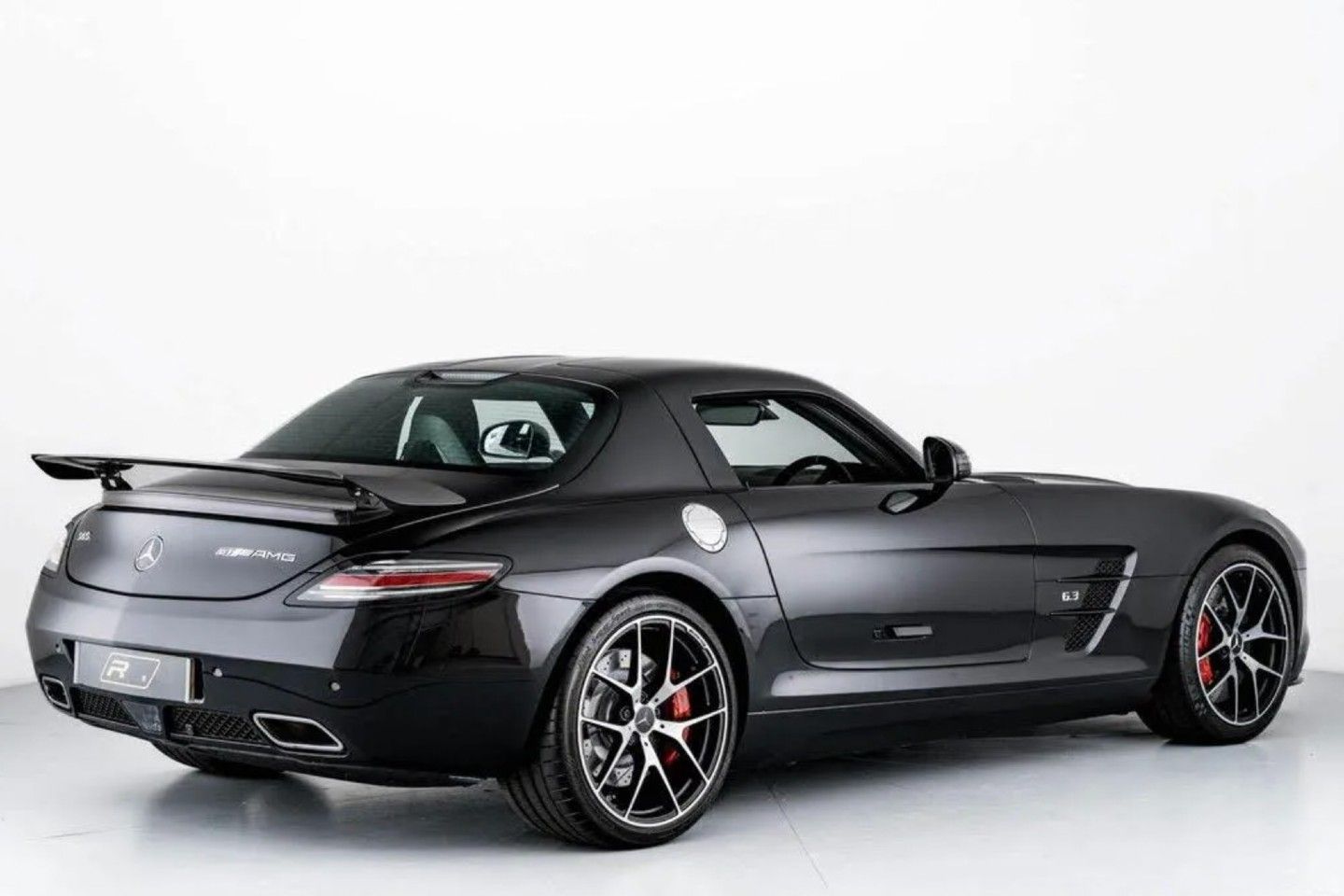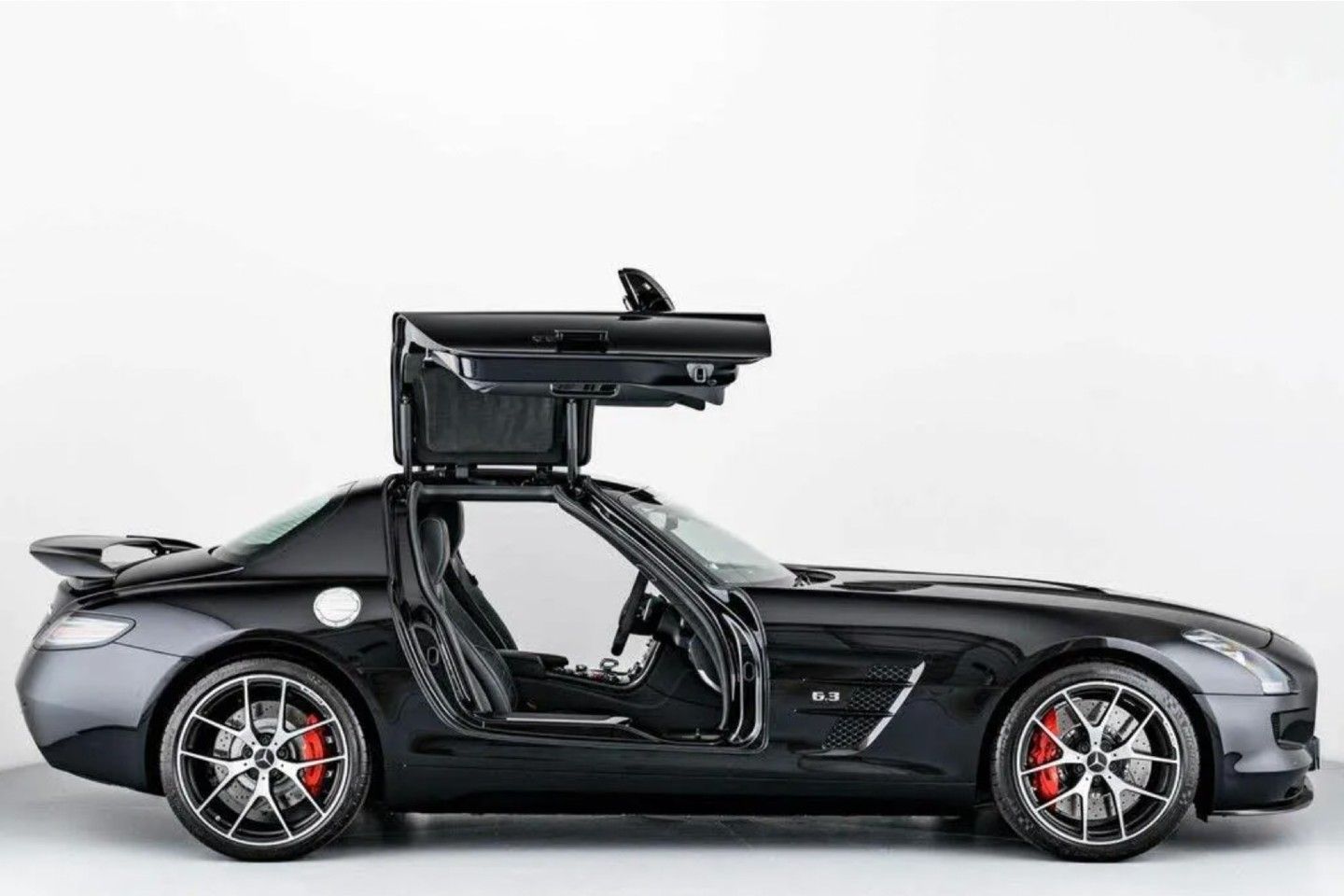 Speaking of the GT, most of the underpinnings were lifted from the SLS AMG GT, which itself was a hefty upgrade over the standard car. Power from the 6.2-litre (badged 6.3) V8 engine was upped to 591hp and new AMG Ride Control dampers were introduced with a trio of modes. The AMG GT was seen as the cream of the SLS crop, with the lightweight additions of the Final Edition taking things a step further.
While the exterior screams track day weapon, the interior is far more understated. The only real performance touches are an Alcantara-wrapped steering wheel, a carbon fibre centre console and carbon door sills. The rest is far more GT, including qualitied leather seats and embossed with the Affalterbach logo. Mercedes also ignored the cabin when it came to weight saving, so you get to keep all the important electronic bits like air con and (very old) sat nav. The only reminder that you're in one of the last SLSs is a small plaque on the carbon fibre centre console reading "1 of 350".
A seamless segue into the car we have here. Not only is it a very fine example of a Final Edition, but it's believed to be one of only six that made their way to the UK. And whoever originally bought it clearly had no intention of driving it very far, given that it's only covered 119 miles. That, or they saw the investment potential, as this example is up for £449,950. Yes, that's a AMG GT Black Series money, but it's also not far off half the value of a tidy SLS Black. Given that we argued the Final Edition could be seen as a Black Series light when we drove one back in 2014, that half-a-million-pound price tag seems a little easier to swallow. Only a little bit, though.
SPECIFICATION | MERCEDES SLS AMG GT FINAL EDITION
Engine: 6,208cc V8
Transmission: 7-speed dual-clutch auto, rear-wheel drive
Power (hp): 591@6,800rpm
Torque (lb ft): 479@4,750rpm
MPG: 21.4
CO2: 308g/km
Year registered: 2014
Recorded mileage: 119
Price new: £191,000
Yours for: £449,950
Source link