Lotus 340R | Spotted | PistonHeads UK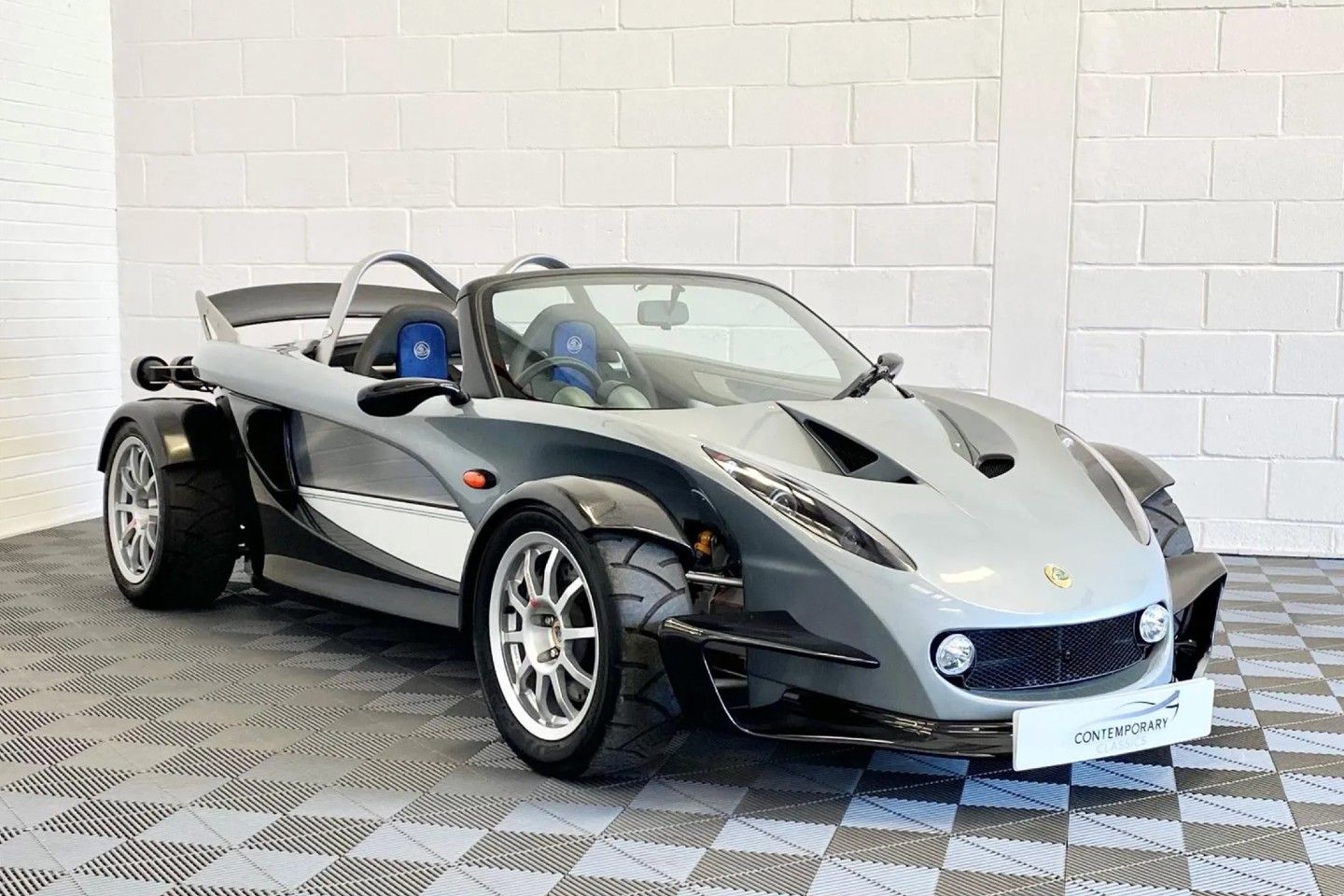 When was the last time Lotus made something truly wild? You could argue it was the F1-inspired T125, but it could only be driven on the track and only a handful of people actually bought one. Perhaps it was the homologation special Evora GTE that opened Lotus up to a world of GT3 and GTE racing. For sure, but nothing this side of the millennium has been anywhere near as barmy as the 340R.
Okay, we'll get the obligatory Colin Chapman reference in nice and early. We all know the Lotus recipe is to "simplify, then add lightness", but the 340R took that adage and pushed it to the absolute limit. At just 675kg the 340R took 50kg from the already svelte 725kg Series 1 Elise, and was only a tad heavier than a Formula 1 car of the era. Remarkable, really, seeing as though the only carbon bits on the 340R were ultimately decorative.
Speaking of styling, there wasn't a whole lot of car for chief designer Russell Carr to work with. The starting point was the Elise's ingenious aluminium chassis, around which were fibreglass-reinforced body panels that did the job of keeping weight to a minimum without chasing costly exotic materials. And yet, with such a tiny canvas to work on, Carr penned a design that's just as striking today as it was when it first appeared in concept form 24 years ago. The swoopy look with an F1-style front wing and rear spoiler fixed on aluminium struts meant the 340R looked every bit the mix of B-road star and track weapon that it was. Divisive at the time and distinctly an early-2000s design, but a 340R is always guaranteed to draw a crowd wherever it goes.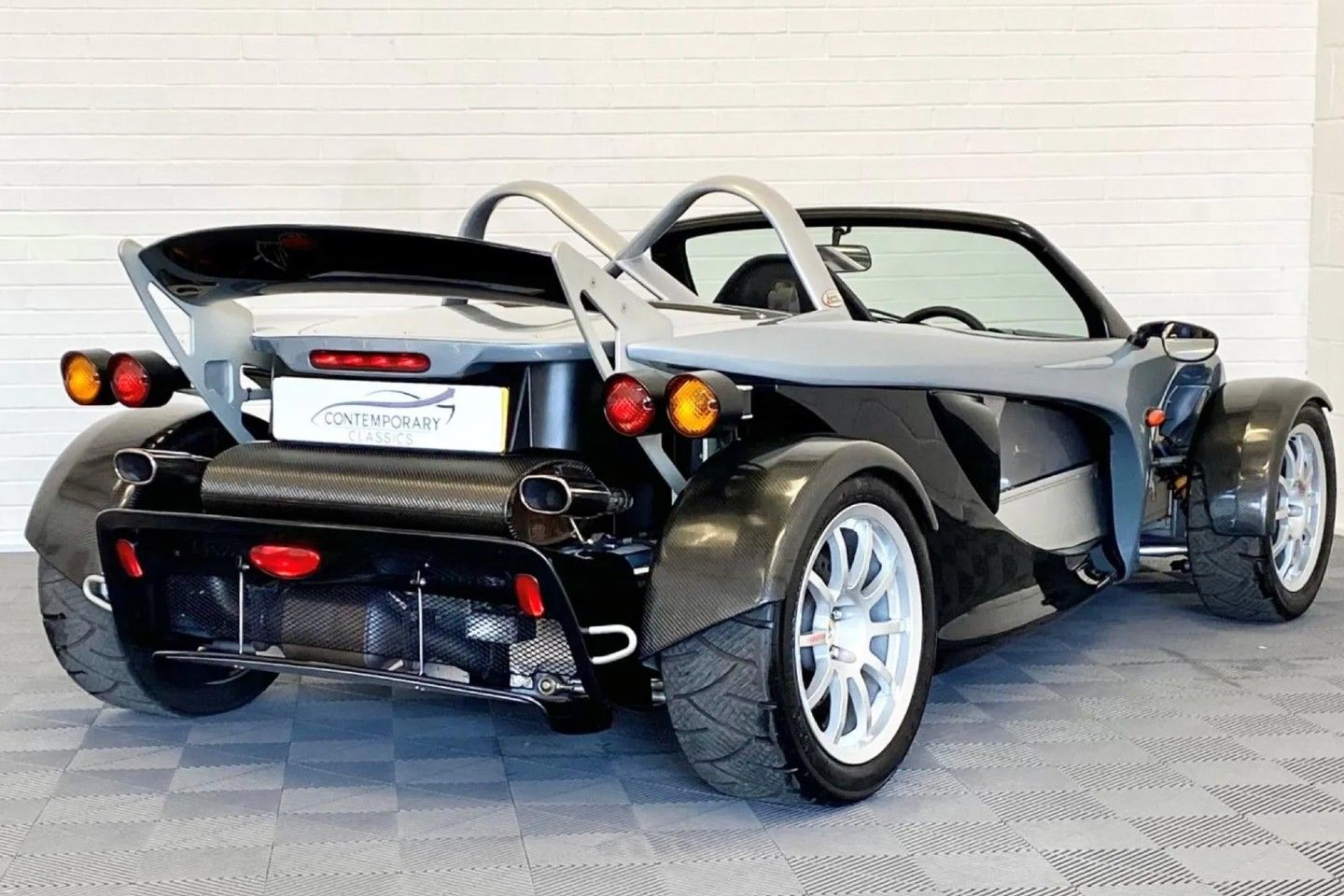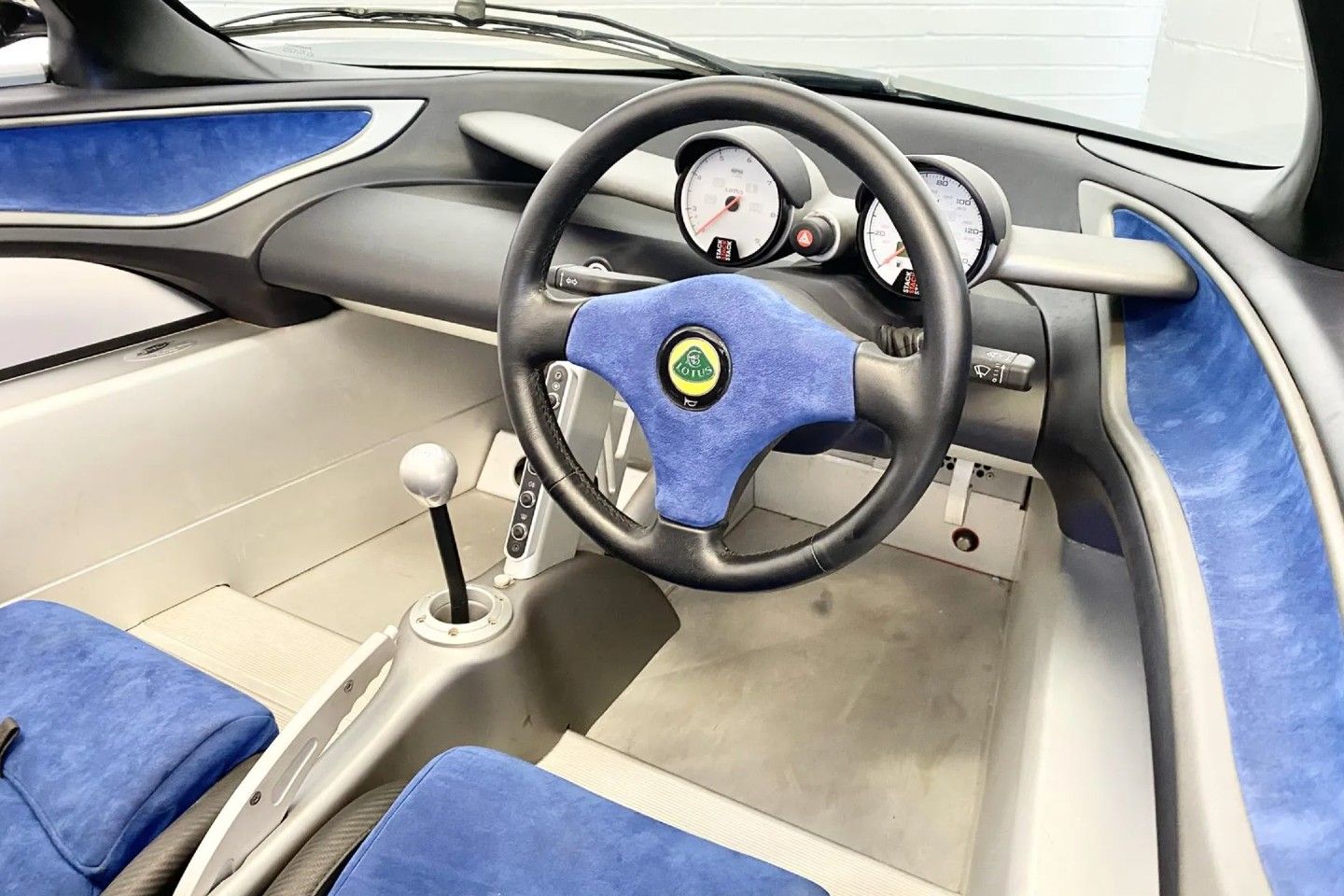 Of course, looks are nothing without performance and, to little surprise, the 340R emphatically delivered. The 1.8-litre Rover K Series engine only mustered 180hp, and that's accessed right at the top of the rev range, but its ultra-lightweight nature resulted in a power-to-weight ratio of 266hp per tonne. Not quite as high as the 340hp per tonne as originally planned, but still enough to muster an impressive 0-62mph time of 4.4 seconds. Besides, the 340R came alive in the bends. Couple its featherweight chassis with a close-ratio five-speed 'box and bespoke Yokohama tyres and the 340R left supercar owners in the early 21st century bemused at just how fast the little Lotus was.
Given that Lotus missed its rather ambitious power-to-weight target with this car, 340 examples were built to give the name some meaning. And while some journalists were dismissive of it at the time – suggesting not unreasonably that the £35,000 price tag was on the high side for a car with no doors – all were snapped up before hitting the showrooms. Naturally, a fair chunk of those have lived most of their lives on track, so it's rare when a bog standard one comes along in mint condition – a bit like this 340R.
Not only has it been with the same owner for the past 20 years, but it's covered just 2,000 miles since it was registered in 2000. A little-known fact about the 340R is that a select few were released with carbon fibre wheel arches, which this car is fitted with. Impressive, as many chose to go down the fibreglass route to make for cheaper damage repairs. Now, a highly original, limited-run sports car this spectacular has never come cheap, and the 340R is no exception. The ad's asking for £67,995, which, honestly, isn't far off the cost of a very tidy Series 1 Exige or a newer V6. Both fantastic cars, sure, but nowhere near as radical – or as rare – as the oddball 340R.
SPECIFICATION | LOTUS 340R
Engine: 1,796cc in-line four
Transmission: five-speed manual, rear-wheel drive
Power (hp): 180@7,800rpm
Torque (lb ft): 126@5,000rpm
MPG: N/A
CO2: N/A
Year registered: 2000
Recorded mileage: 2,000
Price new: £35,000
Yours for: £67,995
Source link