Detroit confronts self-driving cars: can America's auto show survive the future?
The North American International Auto Show has reigned for decades as the premiere industry event, but Silicon Valley is threatening the crown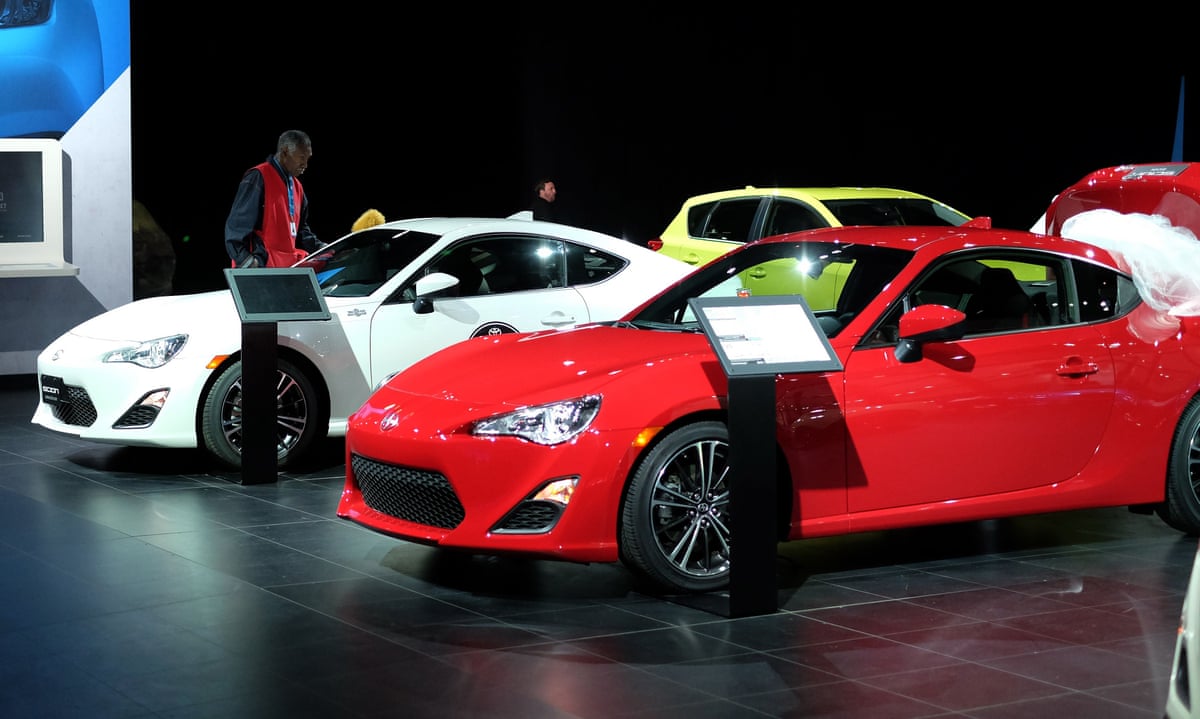 An unspoken question hung in the frigid air of Detroits largest auto show, as work crews fastened the last few bolts and polished down the displays. How long can the North American International Auto Show reign supreme?
For those who like the status quo in the auto industry, these can be unsettling times. Gas prices have hovered at remarkable lows, Silicon Valley giants are breaking into the business and if some criers are to be believed, the revolution of self-driving cars is near.
Most agree that autonomous driving technology the stuff of self-driving vehicles[autonomous vehicles] is the force most likely to significantly change how people get around.
The new challenger to the Detroit shows dominion over automotive pageantry is the Consumer Electronic Show, which was held last week at the Las Vegas Convention Center. There were a number of newsworthy unveilings and announcements at CES, ones which in years past would have likely appeared at an actual auto show.
General Motors introduced the production version of its all-electric Bolt. (Last year, the concept was revealed in Detroit.) Volkswagen showed off the BUDD-e, its electric micro-van concept, taking the opportunity to apologize again for having flouted emissions regulations. Ford and Google announced a partnership that could speed up the official arrival of fully autonomous cars. General Motors and Lyft, the app-based taxi service, trumpeted a similar plan.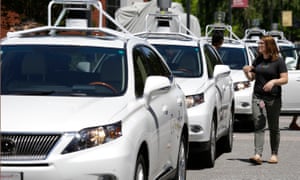 CES has absolutely stolen some of the spotlight in terms of autonomous tech, in part because technology in general and automotive are becoming more and more integrated as time goes on, Ashkay Anand, an analyst for Kelley Blue Book, told the Guardian.
Were at the point where CES is as important to the industry as many of the car shows.
For decades, the Detroit auto show held each January at the sprawling Cobo Center has been the premiere North American venue for auto makers around the world to display their latest wares. As the command center of the American auto industry, the midwestern city is ideal for American automakers, even if January isnt the best time to visit a state on the Great Lakes. If event organizers pumping $200m into a new layout (it had been the same for a few years) is any indication, they are not willing to cede the crown without a fight.
There is an automotive push happening at CES, but when you look at our show, these are the real models that that technology shows up in, Max Muncey, public relations manager for NAIAS, said in an interview.
With over 40 model debuts, 90% of which are worldwide, and more than 30 CEOs on the floor, its a couple of big days.
Accordingly, Detroit will showcase a couple of hi-tech heavyweights of its own. The Volvo S90 T8 Plug-in Hybrid, for example, will show off a semi-autonomous cruise control system in a new flagship sedan produced by the Chinese-owned Swedish company. Mercedes-Benz will be pulling the wraps off the 2017 E-Class sedan, which is expected to be equipped with autonomous components and which made a camouflaged appearance at CES last week.
Kevin DeSouza, a researcher for the Brookings Institute, said piecemeal introduction of autonomous technologies over the past few years lane departure warning systems, speed-adjusting cruise control and automatic brakes have made more comprehensive systems possible in what seems like a very short time.
Automakers, he said, have become more comfortable with the Google model of doing things: introducing tech incrementally. They have also started presenting vehicles as platforms to customize with technology as buyers see fit.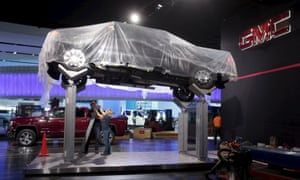 Normally, emerging technologies are hyped well ahead of their prime time, DeSouza said. With AVs [autonomous vehicles] we might actually see them on the roads sooner than most people predicted.
Technology components that support AVs have already been deployed and tested on our roads, so we did not have to wait to roll out the solutions all at once.
Most of the other introductions in Detroit will be fairly run-of-the-mill: conventional Buicks, Chryslers, Hondas, Fords and the like. The arrival of the Chinese-built Buick Envision, the first of its kind to enter the North American arena, is noteworthy but not an earth-shattering event.
Bentley, Jaguar, Land Rover, Maserati, Tesla and Rolls-Royce will all eschew the show this year, but since Detroit tends to be a peoples car sort of event anyway, the luxury marques probably wont go much missed.
But automakers have been known to stun with big surprises, as Ford did last year with its GT supercar debut. For the competitive gamblers out there, its important to consider that the national average gasoline price, which on Friday dipped below $2 per gallon for the first time since 2009, has been low for a while. The solid bet assumes that any surprises will be more about horsepower and performance than technology and alternative fuels.
Its difficult for anyone to say where auto makers will pour their marketing dollars in a decades time, or even a few years from now. Anand suggested that Detroit and other events like it have maintained their prominence despite any past or present uncertainty.
For actual, market-ready product, shows still reign supreme, he said. For now.
Book An Appointment
Source link