Mick Schumacher shares feelings on climbing F1 ranks with most famous surname in motorsport
Ferrari Driver Academy member Mick Schumacher has discussed the impact and noise which derives from famous surname, explaining that he "only sees the benefits" of racing with it.
Mick Schumacher has decided to follow in the footsteps of his father, seven-time F1 World Champion and Scuderia Ferrari legend Michael, by pursuing a career in motorsport. In 2019, Mick was officially announced as a driver for the Ferrari Driver Academy and cited the Maranello team's big part of his heart and the special ties with the team within his family from childhood as a significant part of joining the team's academy
With Ferrari's support, he made his Formula 1 debut for Haas last season, after winning the European Formula 3 and Formula 2 titles along the way. In his second F1 season for Haas, Mick scored his first points in the top echelon, at the Silverstone circuit in the British Grand Prix.
In a recent interview ahead of the summer break, Mick Schumacher was asked about his journey to Formula 1, and whether his surname has helped or hindered him during the early years. While many believe that his name brings extra pressure, the Ferrari junior explained: "No, not that I know [of]. I'm sure that it has benefits and negatives, but I only see the benefits of it. I'm proud to be representing that name and to be able to show what I'm able to do." – he added.
Mick Schumacher hails "amazing" family mentality
When asked to further comment on those benefits, the 23-year-old German wanted to pay tribute to his "great family" for supporting him as he made his way up to Formula One:
Show your support for Scuderia Ferrari with official merchandise collection from Puma! Enter the online Puma Store and shop securely! And get your F1 tickets for every race with VIP hospitality and unparalleled insider access. Click here for the best offers to support Charles and Carlos from the track!
"I have great support; I think that's the biggest point. I'm grateful and I'm lucky to have such great parents. Besides who we are, I think the whole mentality side of our family is amazing. It's something that I would wish everybody to have. Unfortunately, not everybody has it. I've been able to grow in my own space, in my own time, and I was never forced to do anything. That's a huge benefit in motorsport, because I feel like not a lot of drivers have that privilege, to learn at their own pace, but actually were forced to learn quicker, maybe were brought up very harshly, which I've never experienced." – Ferrari Driver Academy member Mick Schumacher concluded.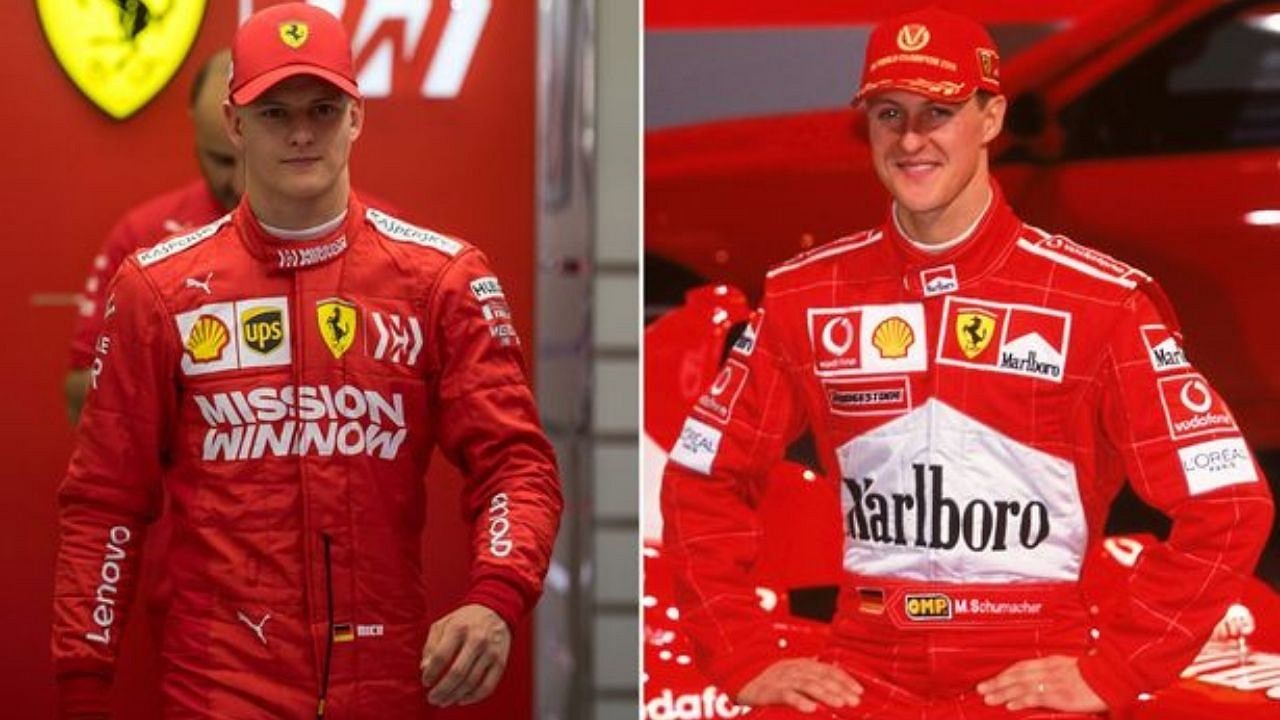 Scuderia Fans
Video: when Formula 1 and Indycar raced using the 2.6 mile oval circuit at Monza