Eicher Motors Q1 FY23 consolidated net profit jumps 158% to INR 611 crore, Auto News, ET Auto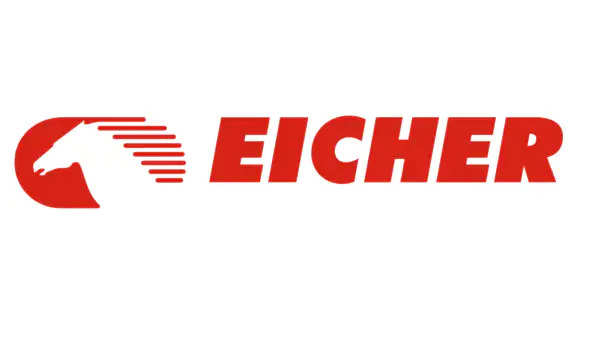 New Delhi:
Indian multinational automotive company Eicher Motors on Wednesday reported 157.52% year-on-year (YoY) growth in consolidated net profit to INR 610.66 crore in Q1 FY23 as against INR 237.13 crore in the same quarter last year.
Meanwhile, the profit before tax stood at INR 792,09 crore in the first quarter.
For the quarter, the consolidated revenue from operation rose 71.18% YoY to INR 3,325.80 crore from INR 1,942.84 crore in the corresponding quarter last year.
EBITDA margin stood at 24.4%, a company regulatory filing said.
"Our international volumes continued to record consistent growth with more than 60 per cent increase as compared to the previous year. We have registered the highest ever quarterly revenues and EBITDA on the back of record international sales volumes," said Siddhartha Lal, MD, Eicher.
The company said its two-wheeler division Royal Enfield sold 1,86,032 motorcycles in the quarter, an increase of 52% over 1,22,170 bikes sold in the June quarter of the last fiscal.
Royal Enfield ended the first quarter with its best ever performance in the international markets with total dispatches of 28,390 units, an increase of 62% over 17,493 units in the same period last year.
VECV, the company's commercial vehicle joint venture with the Volvo Group, recorded its highest ever first quarter volumes, Siddhartha Lal added.
The statement includes the results of the following entities:
a. Royal Enfield North America Limited – Subsidiary
b. Royal Enfield Canada Limited – Subsidiary
c. Royal Enfield Brasil Comercio De Motocicletas Ltda – Subsidiary
d. Royal Enfield (Thailand) Limited – Subsidiary
e. Royal Enfield UK Limited – Subsidiary
f. VE Commercial Vehicles Limited – Joint Venture
g. VECV Lanka (Private) Limited – Subsidiary of Joint Venture
h. VECV South Africa (Pty) Limited – Subsidiary of Joint Venture
i. Eicher Polaris Private Limited – Joint Venture
Also Read: