Chevrolet Corvette C8 Z51 | Spotted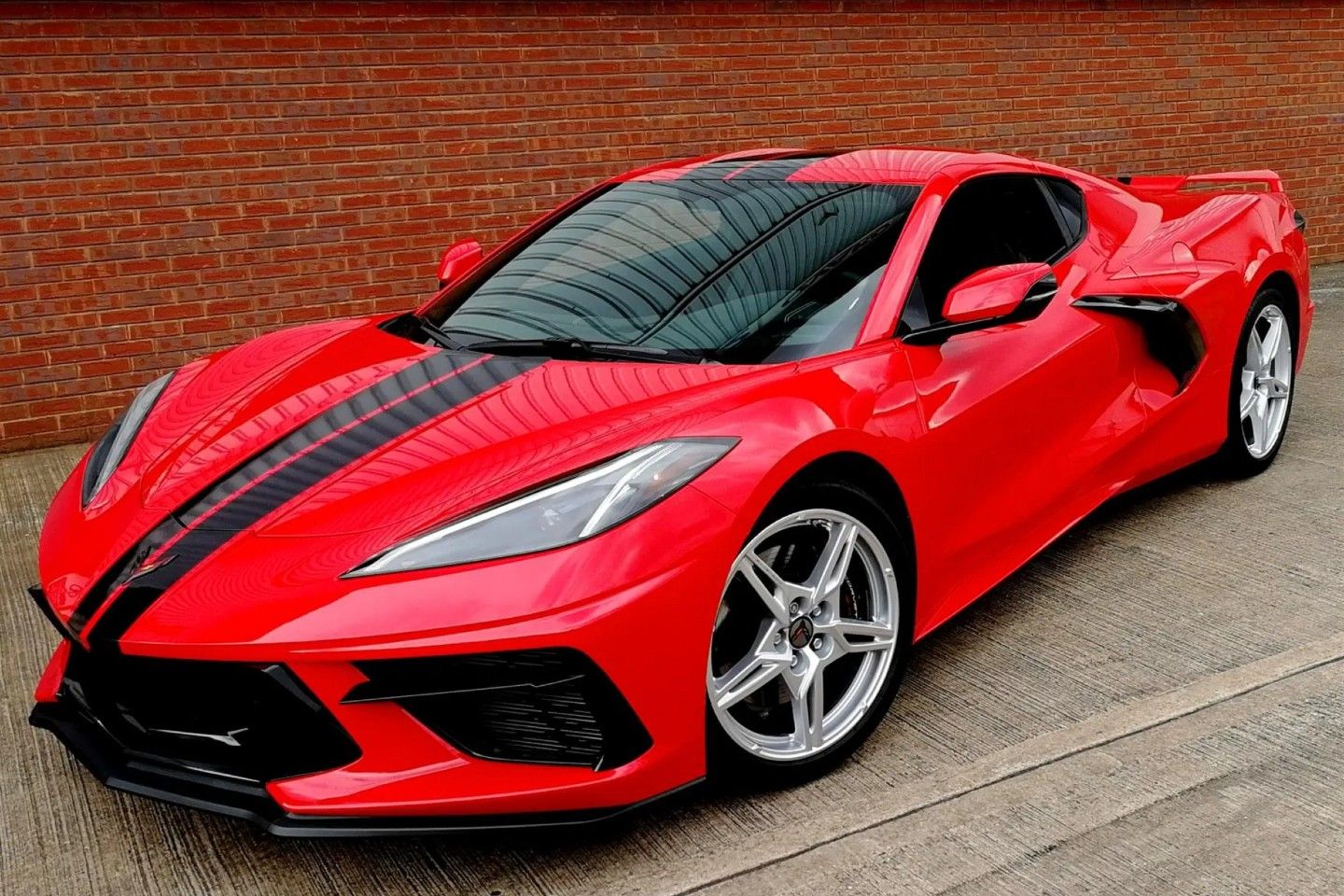 It's been two years since the first examples of left-hand drive C8 Corvettes found their way across the pond. Yes, importing is pretty common in the UK and there's a fair bit of forbidden LHD fruit on the PH classifieds, but the C8 is a little different. The immense amount of hype around the mid-engined Corvette – especially here in Blighty – was that it would be sold for the very first time in right-hand drive.
It's a little bizarre when you think about it. Tougher emission laws have made it difficult to bring performance cars over to the UK, particularly those with massive naturally aspirated V8 engines. But the crazy thing about the C8 is that Chevrolet pulled out of Britain seven years ago because no one was buying its cars. So, yes, it was awesome news that the Corvette name would finally be making its way over to the UK – but there aren't any official Chevrolet dealers to flog them.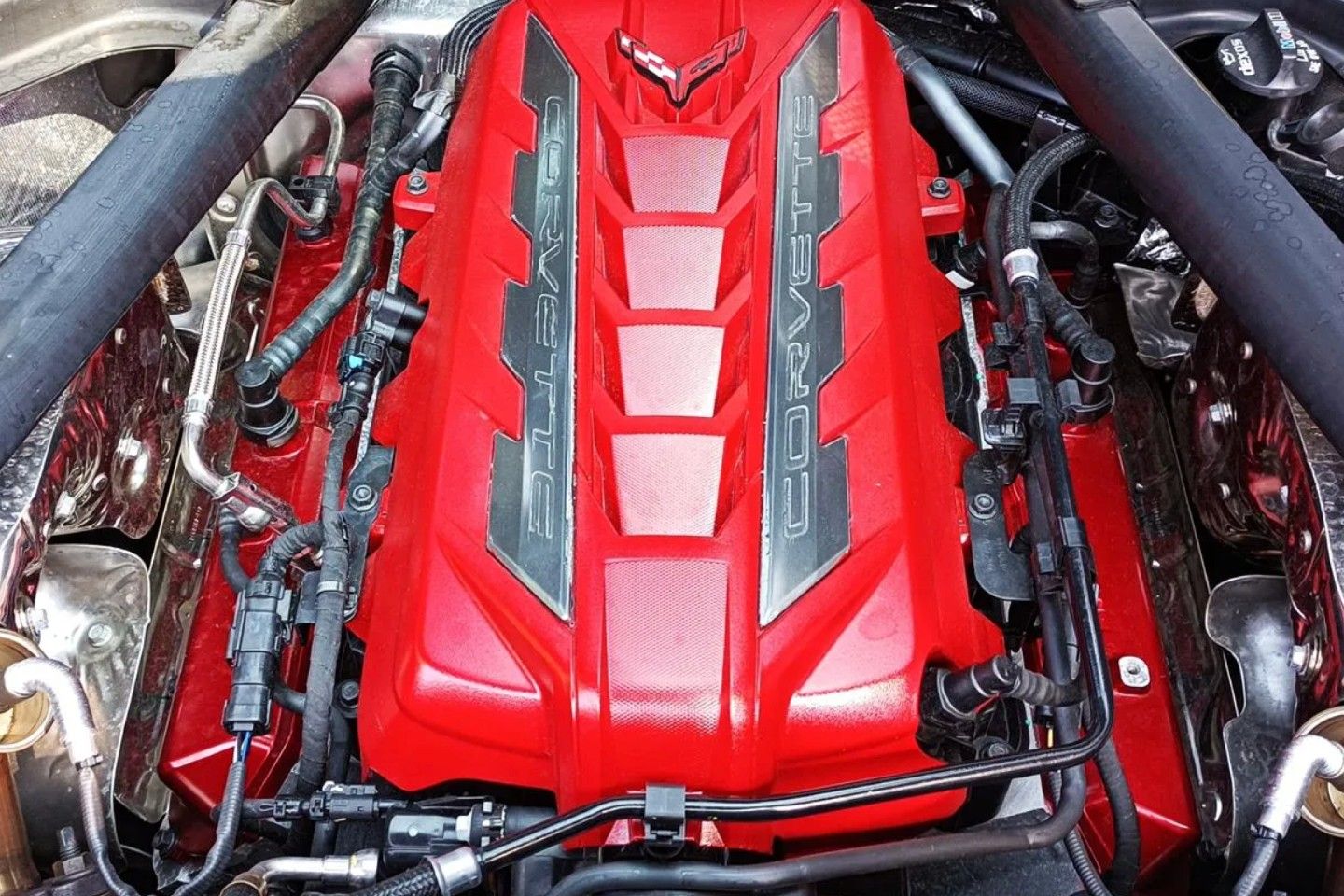 So far, only one dealer is officially managing orders for the C8 and this forum post suggests that it could be some time before deliveries arrive for early adopters. But does having the steering wheel on the correct side really make a huge difference? Do you really want to endure a long waiting list when you could buy a C8 right now? A bit like this one, perhaps. It's LHD (so it's authentic), it's red and has black stripes down the middle. That's a lot of boxes ticked already.
The big selling point here, though, of course, is the 6.2-litre cross-plane crank V8 engine and where it's mounted. There are no turbos to be found here, so you'll have unobstructed access to the gloriously thunderous noise Chevy V8s are known for. US-spec cars pumped out 490hp in standard form, with the optional performance exhaust (which this car has) adding an extra 5hp. That's a noticeable amount more than the incoming UK models, where power dips to 482hp owing to pesky emission legislation. The final drive is allegedly a little shorter on UK cars, too, with top speed taking a slight dip.
Not that you'll find many places in the UK where you can get even remotely close to the car's 190mph+ maximum velocity, but it's an area where the US has a slight edge. The car we have here is a LT1, which is the entry point in the C8 range but, thanks to that sports exhaust, it produces the full 495hp. The only way to get more power is to import a ZO6 or get your hands dirty tuning it.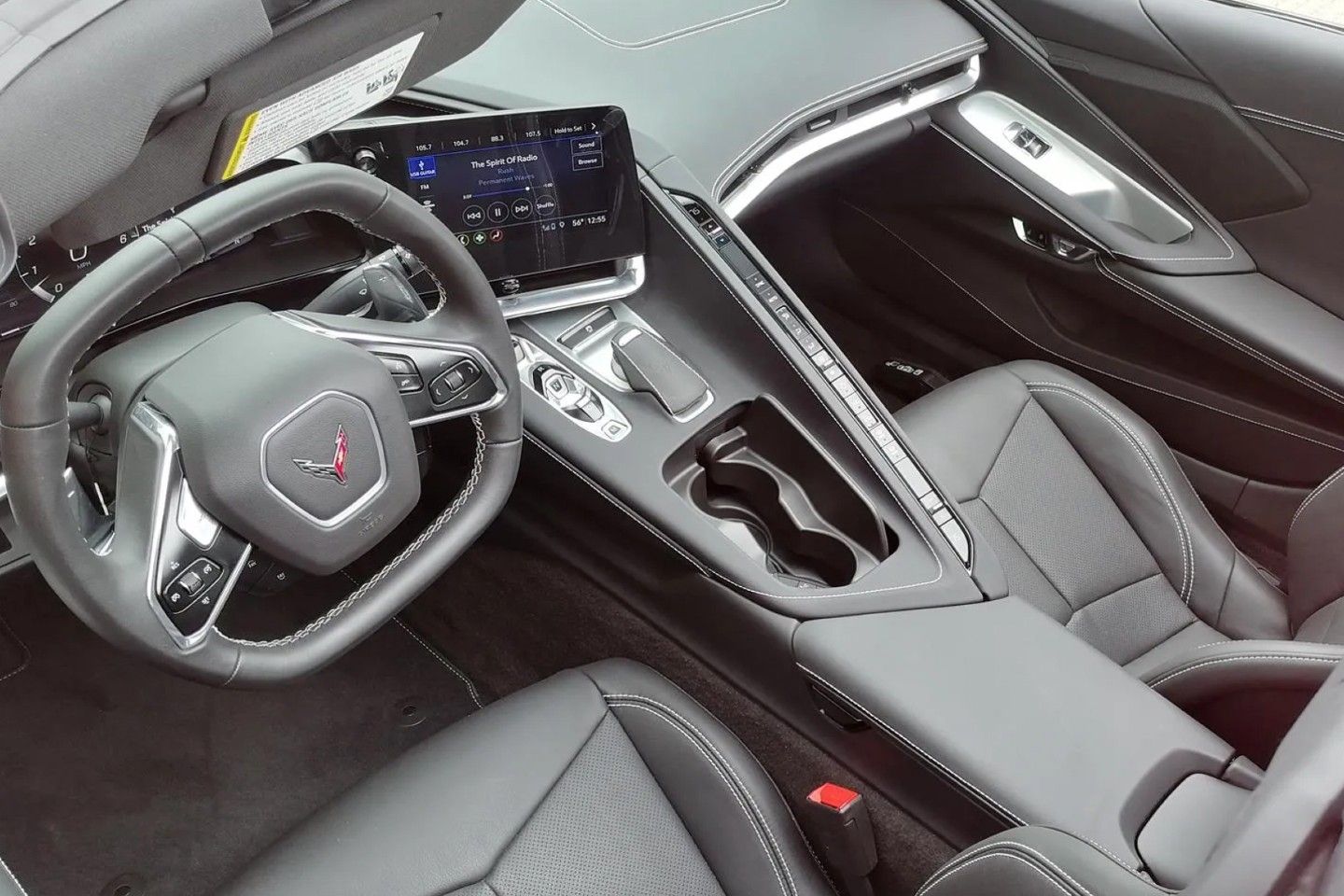 The difference is predominantly tech and features, with the LT1 missing out on goodies such as a head-up display, heated seats and wireless charging. However, this version comes with the Z51 package, adding Michelin Pilot Sport 4S tyres, larger brakes and an electronic limited-slip differential. The suspension has also been tweaked for a stiffer ride, improved aerodynamics courtesy of a small wing at the back and a third radiator is thrown in for those looking to take their C8 out on track.
It all comes in at £98,450, which admittedly is a fair bit more than it would set you back if you lived in the US. But bear in mind the cost of importing the thing, the benefits of the Z51 package and the supposedly lengthy wait for a UK-spec model and it starts to make a bit more sense. It might even hold onto its value in the future because it's the more powerful US car. Perhaps not. Either way, you're going to enjoy getting there.  
SPECIFICATION | CHEVROLET CORVETTE C8
Engine: 6,162cc, V8
Transmission: eight-speed dual-clutch auto, rear-wheel drive
Power (hp): 495@6,450rpm
Torque (lb ft): 465@5,150rpm
MPG: 19
CO2: N/A
Year registered: 2020
Recorded miles: 880
Price new: $59,995 (US, before options)
Yours for: £98,450
Source link