Ferrari forced into Carlos Sainz chassis change at Silverstone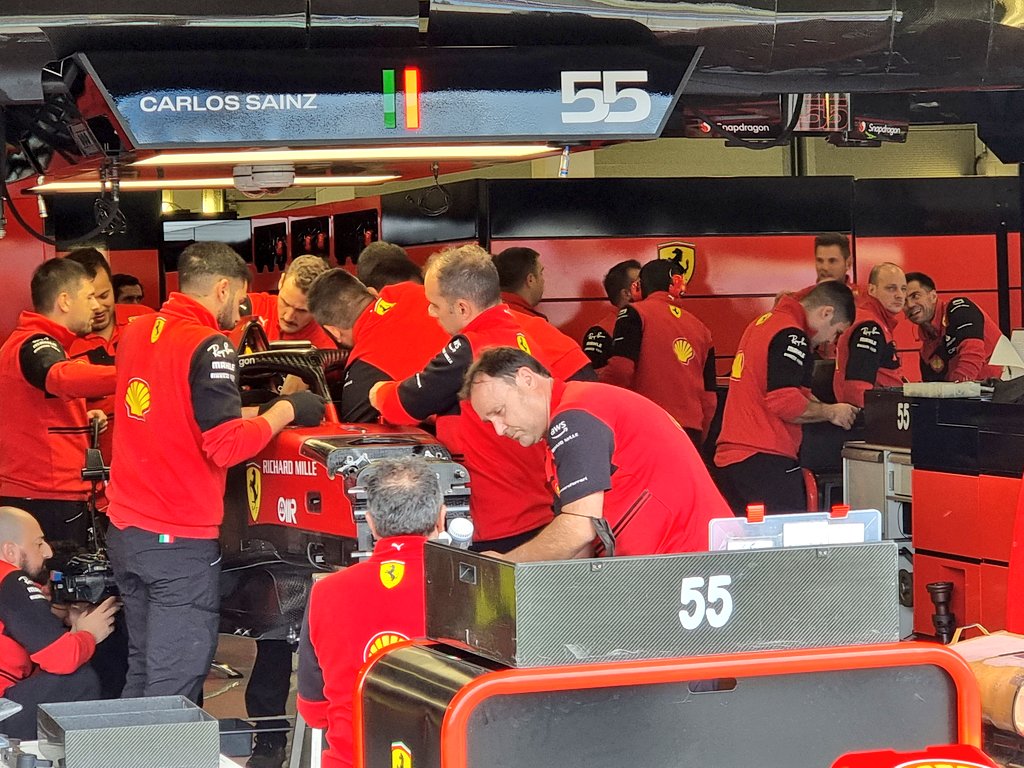 The Silverstone weekend begins with a small hitch for the Maranello team, as Scuderia Ferrari had to replace Carlos Sainz's chassis on Thursday afternoon ahead of the British Grand Prix.
The Italian side was completing the final technical checks on Thursday and starting the assembly phase of the car. Having found the problem, the mechanics completely dismantled the Spanish driver's F1-75 car. At the end of the checks, Ferrari opted for a chassis change for Carlos Sainz, as confirmed by freelance journalist\illustrator Craig Scarborough on his Twitter account:
The Spaniard had already been involved in a chassis change earlier in the 2022 Formula One season. During his home weekend at the Circuit de Catalunya-Barcelona in the Spanish Grand Prix, the replacement had arrived on the night between Friday and Saturday. Also in this case, no penalty for the Scuderia Ferrari driver, who comes after an excellent second place in the Canadian Grand Prix at the Montreal track.
Scuderia Fans