Grand Tourer Joins e-tron Family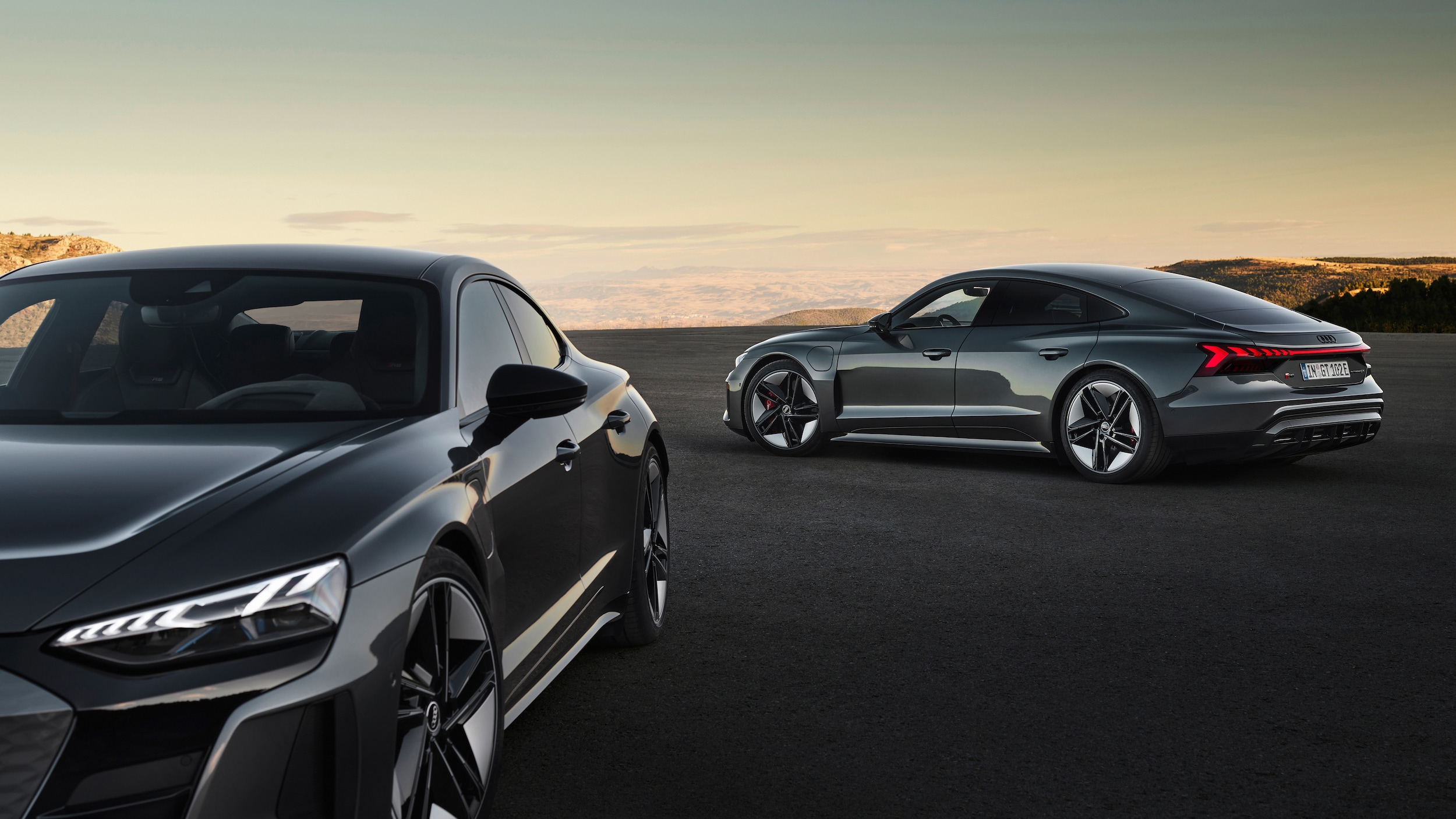 Furthering its commitment to sustainable electromobility, Audi has unveiled the e-tron GT as the newest fully-electric model in its lineup. The curvaceous and purposeful 4-door sedan joins the e-tron family and is slated for arrival this summer in the US.
The e-tron GT delicately balances power, grace and civility, along with sustainable innovation to create a product that meets both the challenges set forth by the modern driver but also those of the modern world. Electrification is not only crucial to Audi's contemporary portfolio, it is vital to the automotive landscape we are presented with.
Mounted deep in the heart of the GT is a battery pack of 93.4 kWh, powering a 235 horsepower motor at the front and 429 horsepower at the rear, or up to 450 at the rear in the flagship RS e-tron GT. 800-volt electrical architecture allows use of 270 kW fast chargers, promoting regeneration of battery power to 80% in just over 20 minutes. Range is currently estimated at more than 230 miles from a full charge for both models.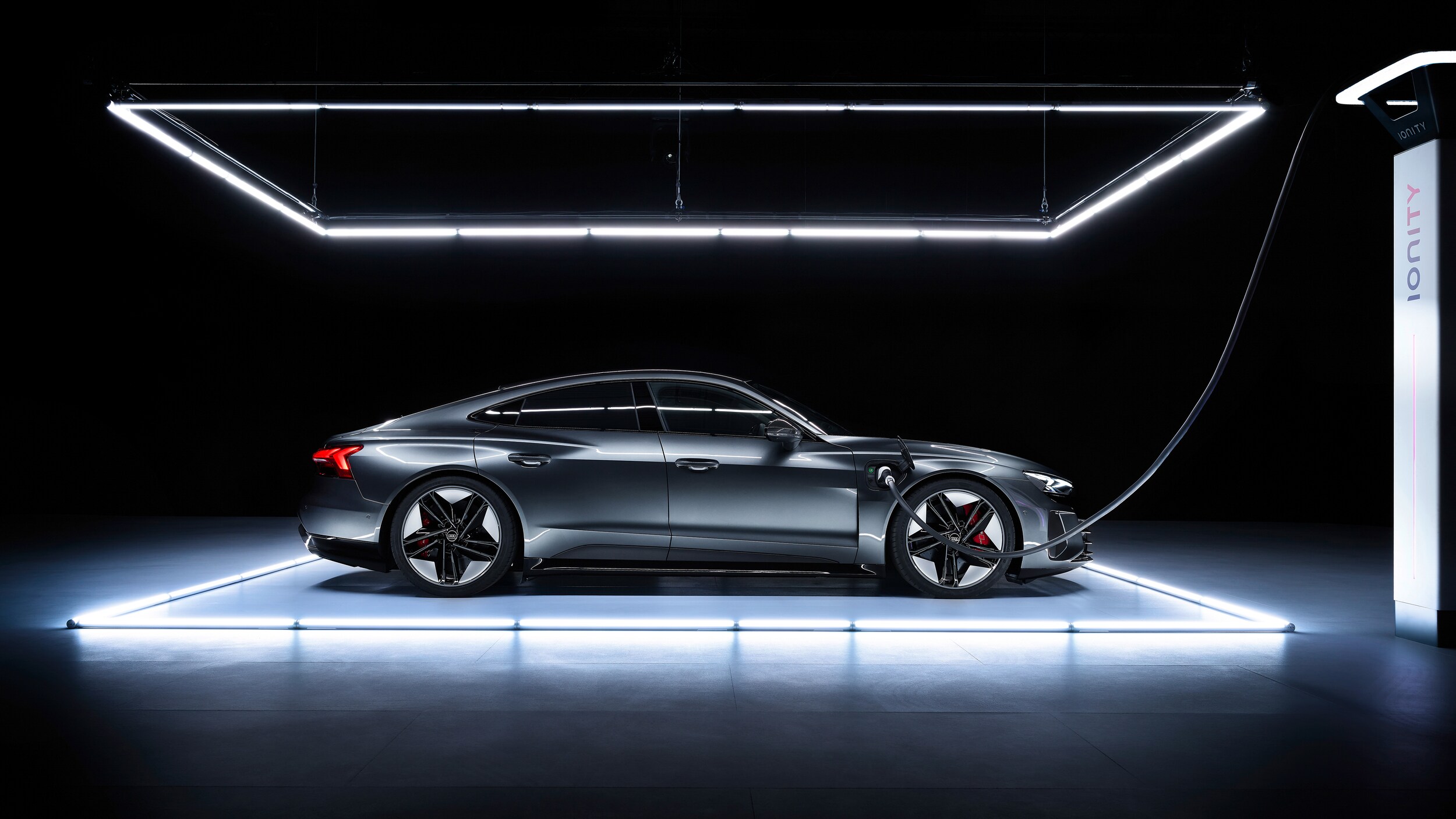 In a form follows function methodology, the e-tron GT's efficiency is what inspired its spectacular shape. A flat greenhouse and sloping roofline create a coupe-like silhouette, and the Singleframe honeycomb grille implements an Audi styling staple, but helps create a drag coefficient of just 0.24. Radiator and brake duct inlets can open and close to optimize performance and efficiency when each is prioritized.
But sustainability doesn't just focus on the powertrain, or at least it shouldn't. The interior of the e-tron GT comes standard leather-free featuring recycled materials, and these vehicles will be assembled to their uncompromising quality alongside the R8 supercar using 100% eco-electricity, offsetting necessary emissions with carbon credits from certified climate protection projects. This commitment will continue to expand toward Audi's goal of a 30% electrified portfolio by 2025, with another EV model slated to break cover this year.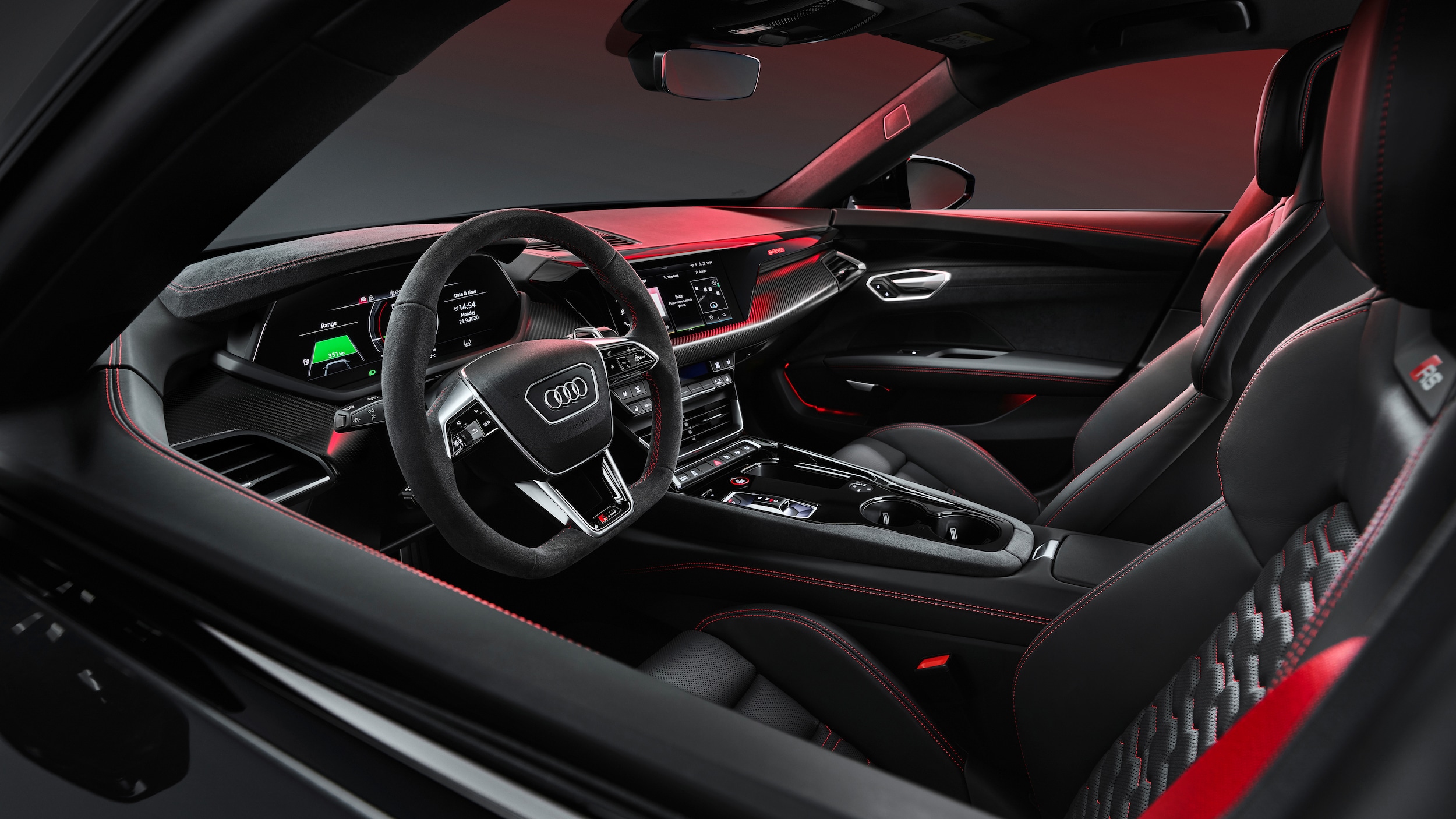 Even as it aims to meet ever-stricter standards set forth in the automotive industry, the e-tron GT still delivers the features and performance that drivers crave. First of all, its presence is undeniable. Sitting lower and wider than an A7 but approximately the same length, the GT's wide track dominates the road, and 20- or 21-inch wheel options fill out the aggressive package. Inside, the cockpit controls and interfaces are angled toward the driver, and a flat-bottom steering wheel comes standard in Alcantara, with a perforated leather-wrapped option also available.
Clearly the e-tron GT feels like a drivers car, but as the first Audi EV sold in the US developed by Audi Sport, that needs to permeate out on the road. And it does.
Permanently excited synchronous motors provide instant torque from a standstill, with the RS e-tron GT's maximum output of 637 horsepower with overboost launching the 4-door to 60 mph in 3.1 seconds thanks to 612 lb-ft of torque—figures that rival the dynamic R8 supercar, but now with zero direct emissions. This performance is also aided by a two-speed transmission that delivers the rapid acceleration, but can shift for increased efficiency on long highway stretches.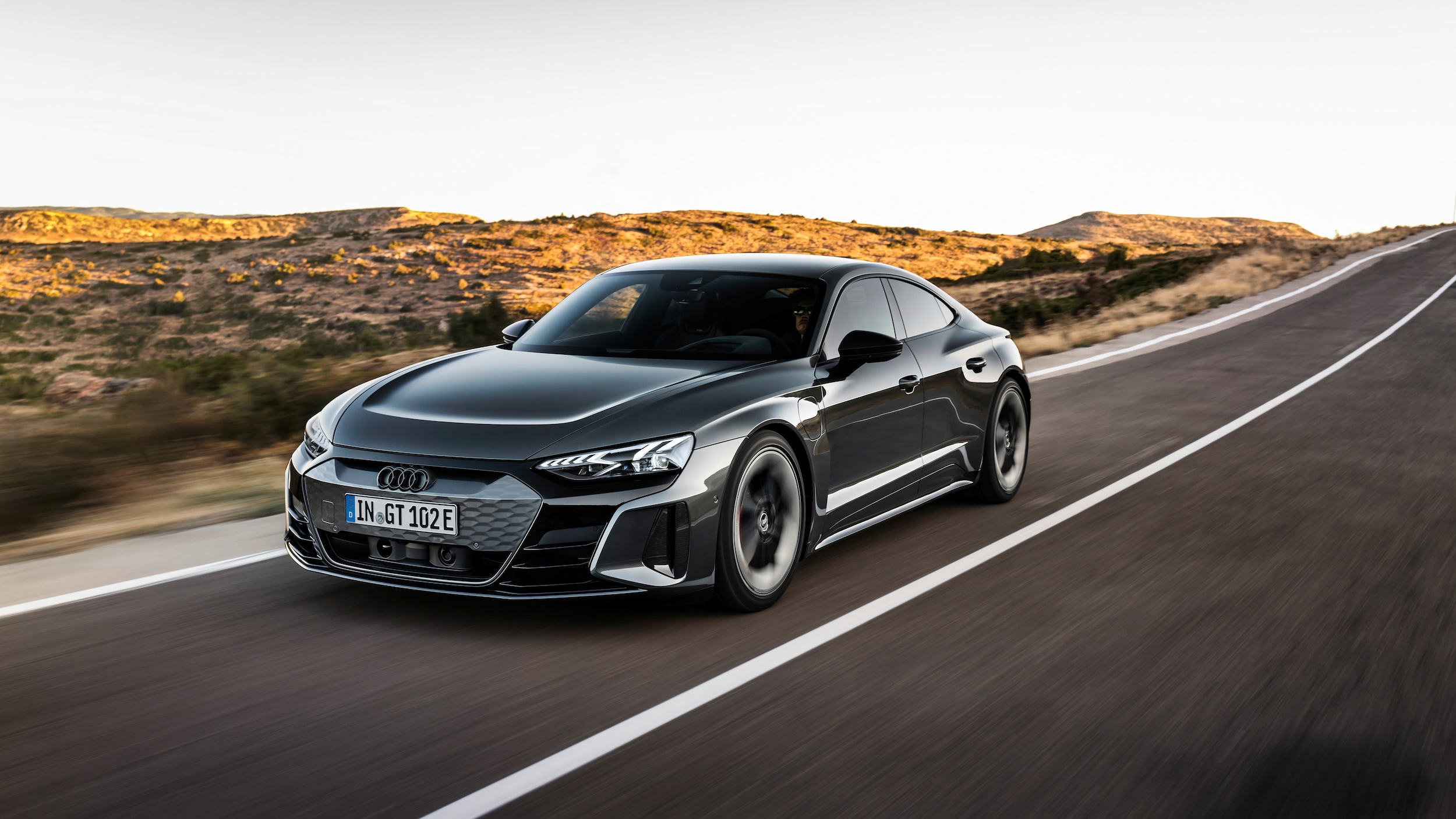 Everyday driving benefits from key integrations such as a three-chamber air suspension and all-wheel steering, both of which are standard in the RS e-tron GT (the latter is optional on the entry model). Both of these systems work to optimize the driving character in whatever environment that is presented. The air suspension's 60% greater capacity allows a wide variation in spring rates between the softest and firmest settings, delivering comfortable daily driving or dynamic reflexes in spirited driving. The all-wheel steering aims for the same goals, with the rear wheels turning a maximum of 2.8 degrees in either direction to assist in low-speed maneuvering or high-speed stability.
 
The duality of the e-tron GT as a luxury cruiser with the performance figures of a supercar continues to make the case for electric vehicles to commuters and enthusiasts alike, the latter of which are often much harder to satiate.