Ferrari FP1 report: Charles Leclerc P1, Carlos Sainz P4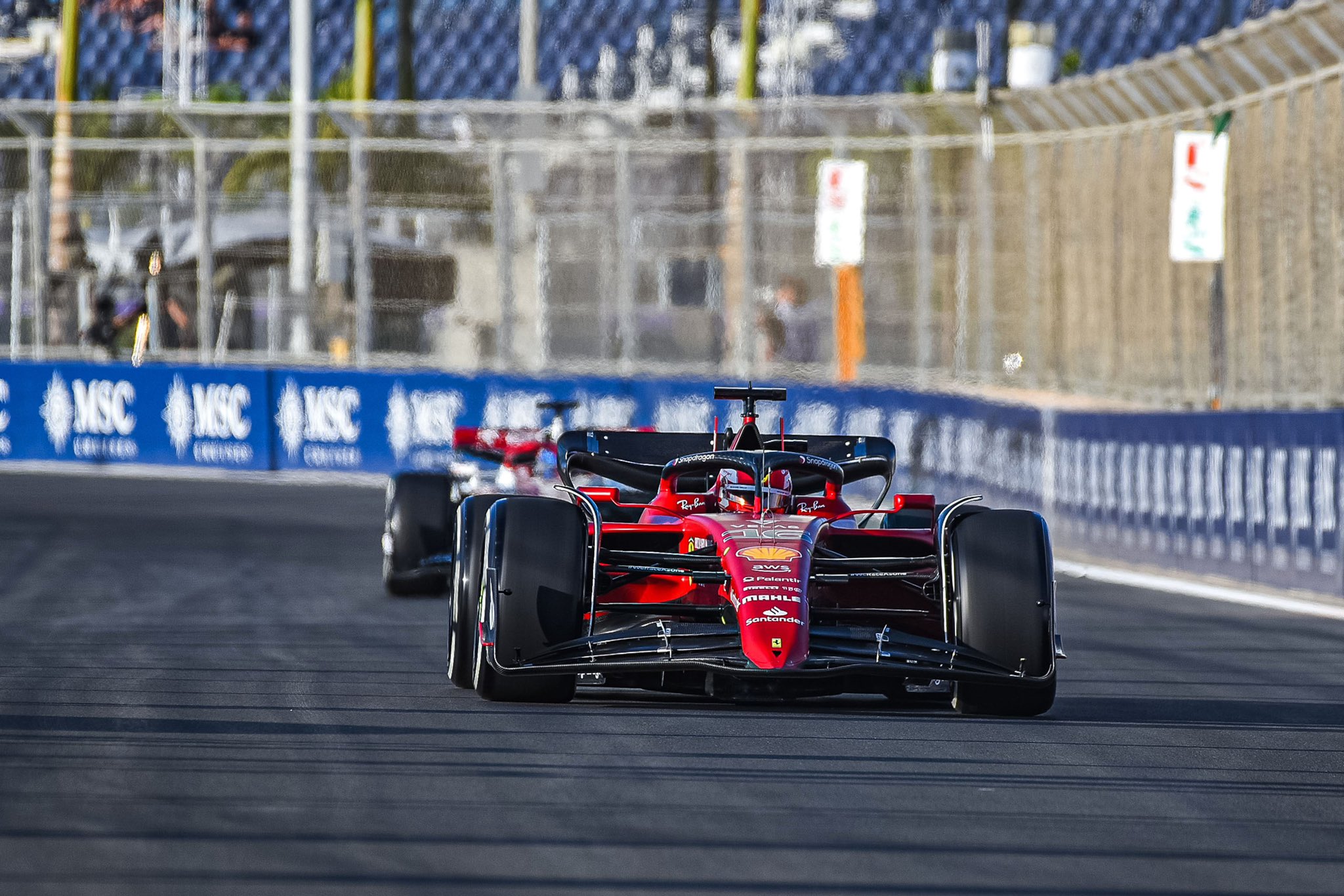 The first cars emerged onto the Jeddah street circuit, which is the second longest on the whole F1 calendar and also one of the most precarious with tight walls at all 27 corners. The F1-75 cars of Charles Leclerc and Carlos Sainz were the only two remaining in the pits during the first ten minutes of the session. After a short break caused by Lando Norris who shattered the marker (replays show it was the wind that initially dislodged the marker, which left it hanging by the track for Norris to hit), the session resumed with both Ferrari cars of Charles Leclerc and Carlos Sainz into the action.
It did not seem like the best of sessions for the Ferrari drivers, with Carlos Sainz who suffered a lot of porpoising on what is one of the smoothest tracks in Formula 1. It is an issue they didn't seem to suffer in Bahrain so the Ferrari team will be keeping an eye on how the second free practice session goes. However, in the final stages of FP1, Charles Leclerc was able to set the fastest lap and go ahead of Max Verstappen with a a 1:30.772 for last week's race-winner, putting him a little more than 0.1s ahead of his Red Bull rival. Carlos Sainz finished in fourth place, with a personal best lap time that was about four tenths slower than his teammate's.
Following third-quickest Bottas, Ferrari's Carlos Sainz was 0.367s off the pace ahead of AlphaTauri duo Pierre Gasly and Yuki Tsunoda, with Red Bull's Sergio Perez the only other driver to finish within a second of Leclerc, 0.791s down. Either side of Hamilton was the Alpine pair of Esteban Ocon and Fernando Alonso, the latter running with a new power unit due to the team discovering a suspected sealing issue and changing the system as a precaution.
In pictures: Ferrari improve visibility of driver numbers on F1-75 cars | 2022 F1 Saudi Arabian GP