Toyota reveals GR Supra GT4 '50 Edition'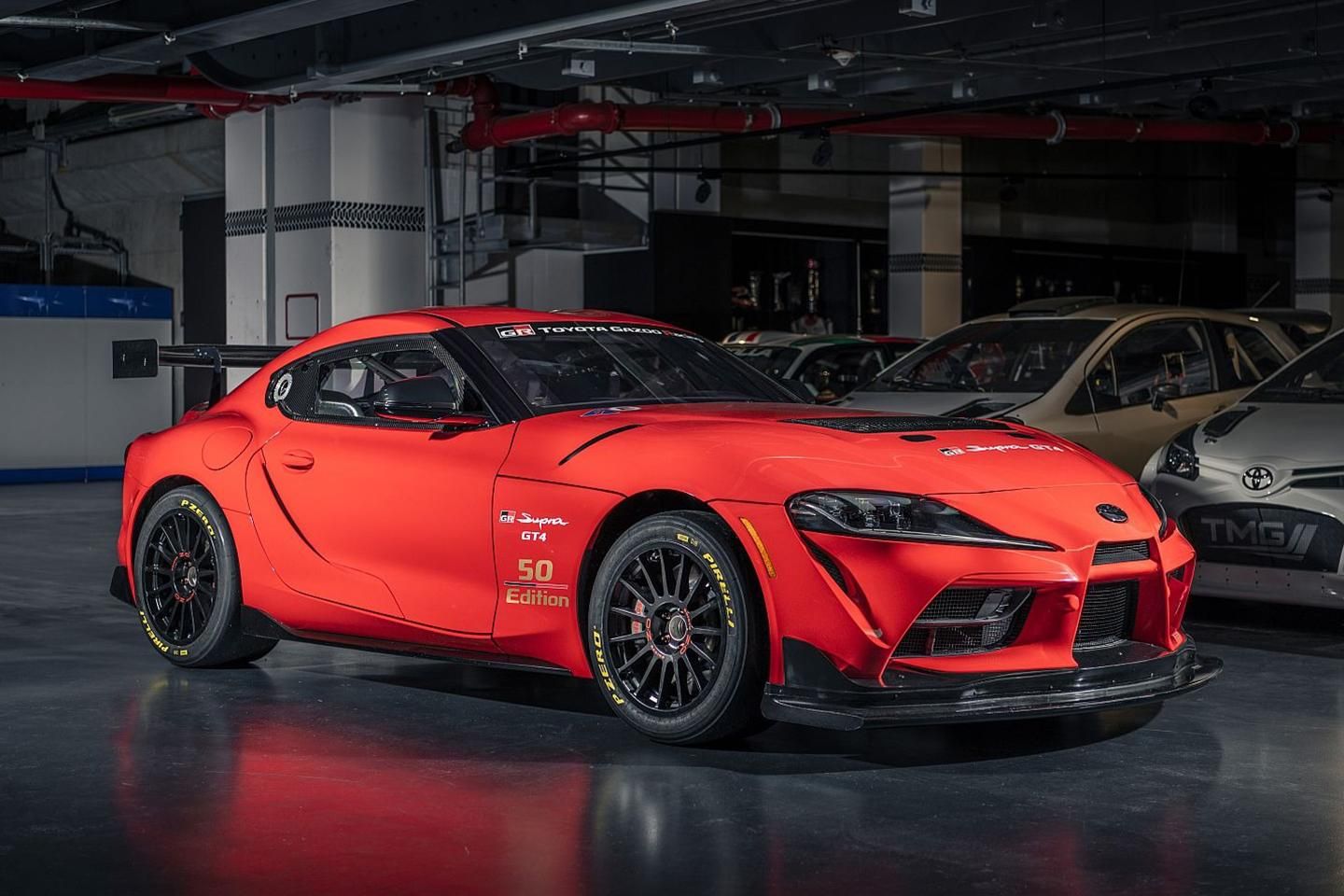 If you've not seen a GT4 race recently, they're highly recommended – British GT kicks off in less than a month at Oulton Park, in fact. When so much of motorsport seems homogenous, to see a McLaren 570S race an Audi R8, or a Porsche Cayman against a Ford Mustang, or a BMW M4 take on a Ginetta – all in the same category – makes for great entertainment.
The Toyota GR Supra has been part of GT4 grids across the globe since March 2020, using the same 3.0-litre straight six as the road car, albeit boosted to 430hp. In those two years, Gazoo Racing has sold 50 units across the globe. Which, given what's happened to motorsport since 2020 and the sheer amount of choice in GT4, is no mean feat. Of all the times to try and sell a €175,000 Toyota racing car…
Still, 50 have been sold, and the Supras have achieved some decent success as well, with 36 class wins and 78 podiums between March '20 and the end of 2021. To mark the milestone, GR has created this, the Supra GT4 '50 Edition'. There'll be just six, two each for Europe, Asia and North America, all painted Gazoo Racing Red – so don't go covering it in sponsors. Obviously, the '50 Edition' accents are gold, and the interior gets special embroidery, new logos and a numbered plaque, because the unwritten rules of limited editions extend to race cars as well. The fact that a passenger seat comes as standard with the 50 Edition – "so the experience can be more easily shared" – that Toyota believes the car "will stand out in any paddock or private collection" and that it's being sold with a branded indoor cover does suggest that not all the Supras are destined for competition. It would certainly make for a fun occasional track toy, not least because nobody else in the pitlane will have one.
Interestingly, the 50 Edition is being offered at the same price as the standard GT4 Supra, so if your Toyota collection is missing a little something alongside the 2000GT, LFA and GR Yaris, best get on the phone to your Toyota Gazoo Racing centre pronto. Once yours is spoken for, that's half the European allocation…
Source link