Charles Leclerc and Carlos Sainz are both prepared to fight for 2022 F1 title
Scuderia Ferrari drivers Charles Leclerc and Carlos Sainz have confirmed that they are ready to fight each other for the 2022 Formula 1 title after the F1-75 car showed it has the potential to challenge Mercedes and Red Bull. The Maranello team's drivers were able to score Ferrari's first one-two finish since the 2019 Singapore Grand Prix and only Max Verstappen showed the pace to match Charles Leclerc until the Red Bull driver was forced to retire with three laps to go due to an engine issue.
Charles Leclerc therefore took his third Formula 1 race win, while his teammate Carlos Sainz scored his seventh podium finish, as fans now hope that the Italian side will fight for the World Championship this year. During the press conference which took place after the 2022 Bahrain Grand Prix, Charles Leclerc and Carlos Sainz were asked by the Spanish newspaper Marca if they feel ready to fight each other for the World Championship should Ferrari continue the strong form during the 2022 Formula One campaign.
"I think it's a very good problem to have. I mean, coming into the season we surely knew we would be in a better position compared to the past two years but we didn't really know where, and now we see we are actually in the mix to fight for the title so it's amazing! I think we are both very, very happy to have a car that is capable of winning. And yeah, we will fight for it, for sure." – Charles Leclerc explained.
The Monegasque driver's team-mate Carlos Sainz agreed and added that challenging for world titles is where both drivers want to be:
"It's just great news for Ferrari and for us because it's where Ferrari should be and it's where Charles and I want to be in our lives, fighting for World Championships," the Spaniard explained – "It's still a long year, we still need to make sure we develop well this car because at the moment it's a quick car, but it also needs to be quick the whole year to keep us in the fight. And it's a great problem to have, actually. Before the race, Charles and I were working together and the first thing we said to each other is how good it feels, just to be starting first and third and to finally be fighting for something bigger, and together. And we kind of had that moment of just realising we are in the fight this year, and it was…between us a good moment to reflect and to realise we are a lot luckier in that sense than last year, and we have a good fight on our hands." – Scuderia Ferrari Spanish driver Carlos Sainz concluded.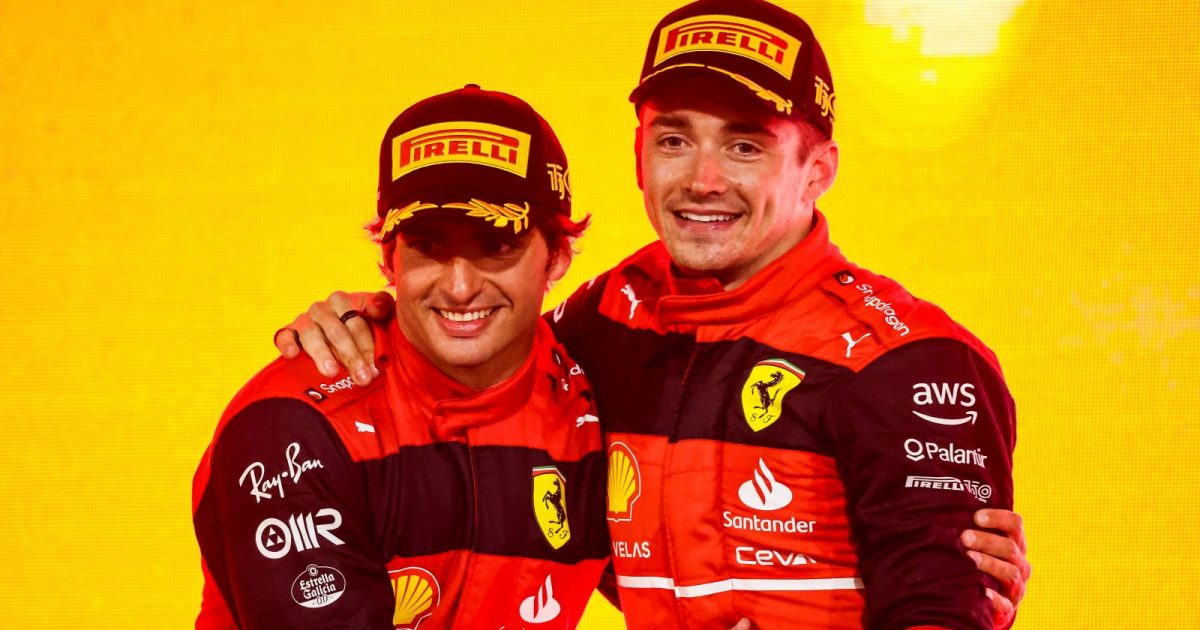 Scuderia Fans
Video: Zlatan Ibrahimovic goes for a spin at Fiorano with Carlos Sainz aboard Ferrari 296 GTB