Design Exposé: Renault Mégane E-Tech Electric
Renault's Mégane nameplate has been a mainstay of its passenger lineup since the mid 1990s.
Designed to compete with small hatchbacks including Peugeot's 308 (plus the 307 and 306 before it) and Volkswagen Golf, each generation has generally brought with it a significant styling shift – unlike the German alternative.
The early 2000s saw Renault bring in designer Patrick Le Quement on a mission to revitalise the brand, and organisational changes meant that design was no longer subservient to engineering. The second-generation Mégane was a poster child of the new, bolder Renault.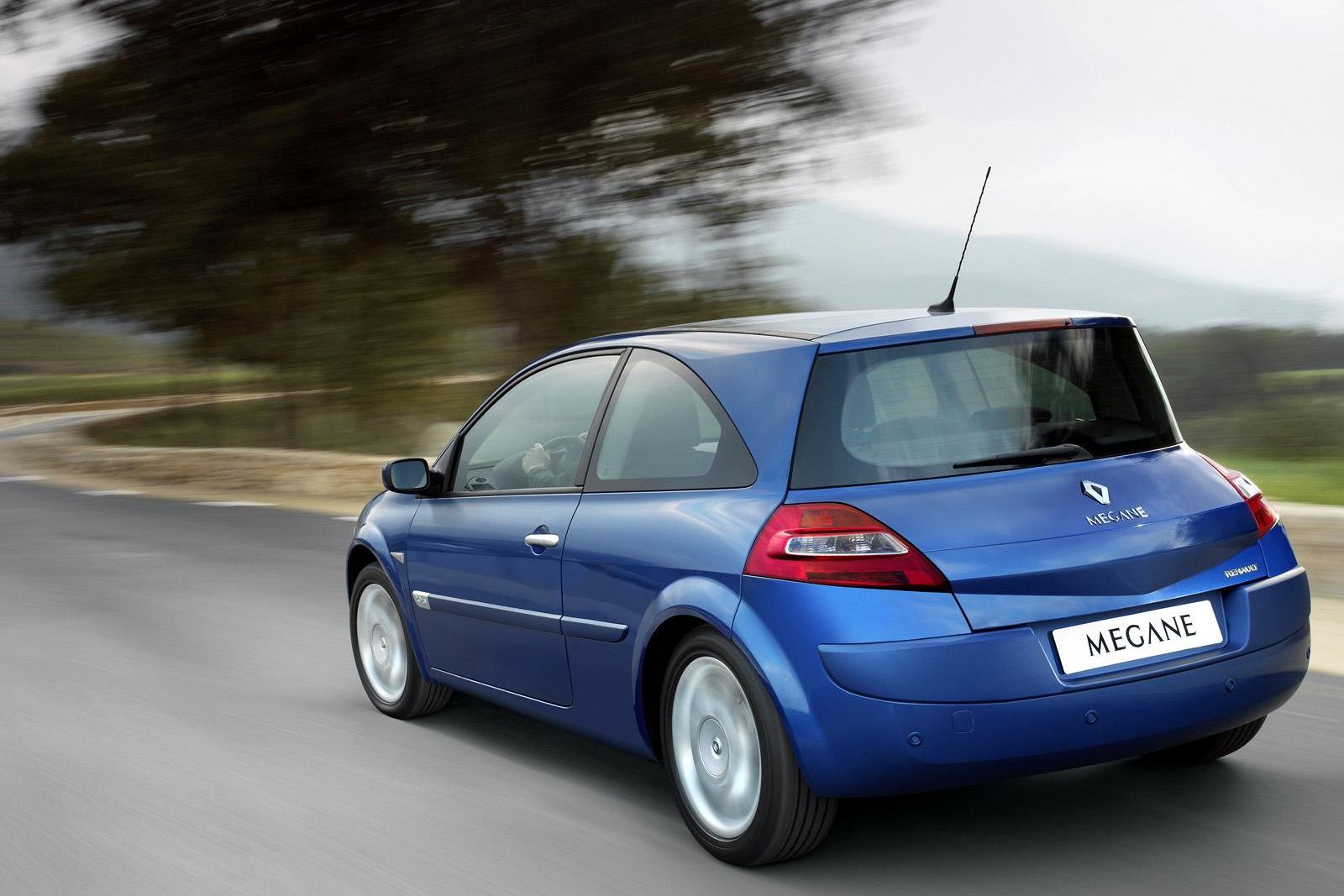 Borrowing cues from the bigger Vel Satis and Avantime (neither of which were sold in Australia), this Mégane offered a pert tail coupled with an almost vertical, panoramic rear screen to provide an especially distinctive look.
Controversial throughout its production run, Renault reverted to more conservative designs for the third and fourth generation Mégane.
However, the launch of the EV coincides with what the French brand is calling the 'Nouvelle Vague' era of its 'Renaulution' corporate strategy, whereby the marque intends to transform itself into a modern tech, service and clean energy company.
As a result, this latest model adopts a switch to being electric-powered, and Renault has consequentially also opted for a more avant-garde look for the Mégane E-Tech Electric. It's slated to arrive in Australia during 2023.
MORE: 2022 Renault Megane E-Tech Electric review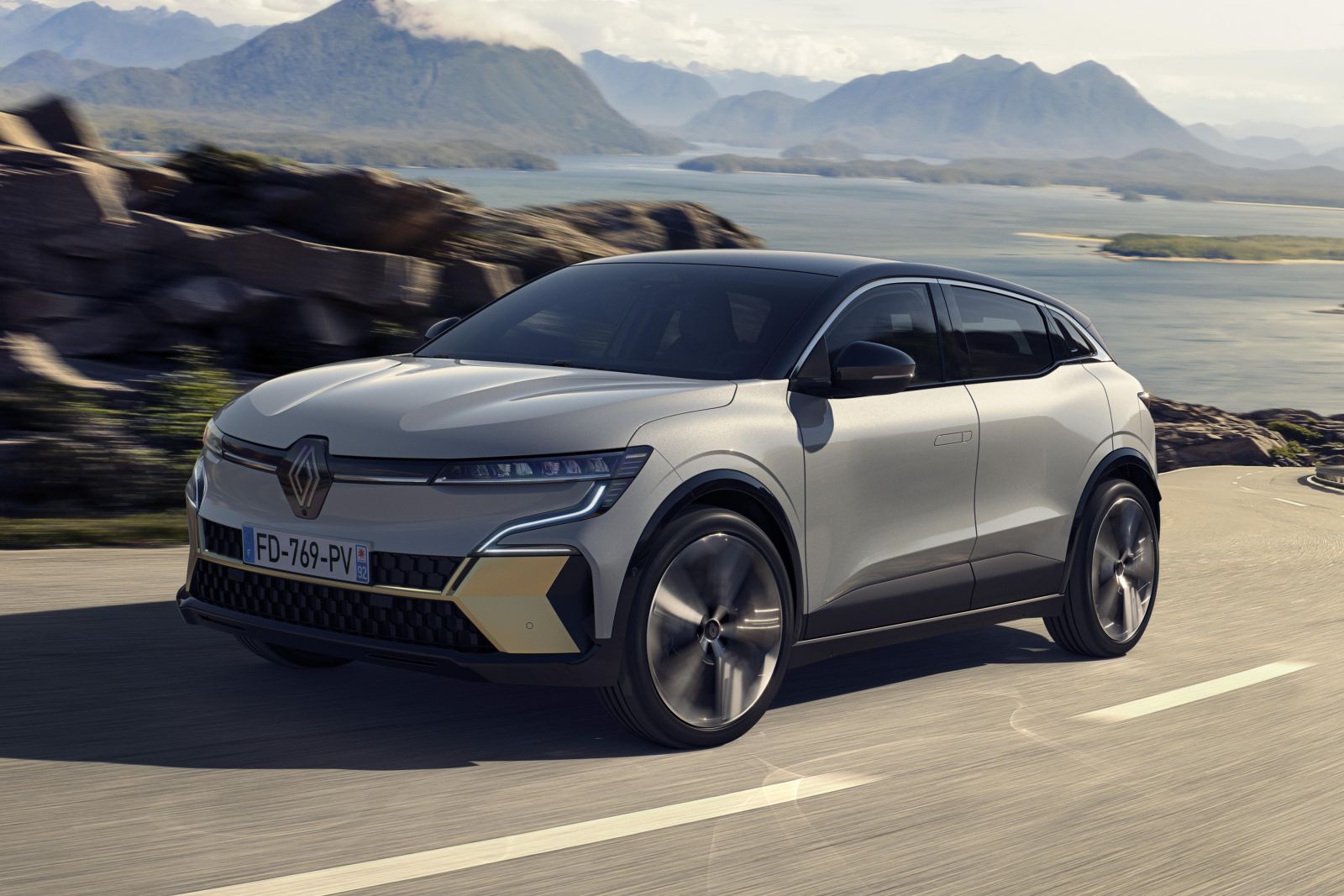 Design philosophy: Sensual tech
Current Renault designer Laurens van den Acker has brought a family face to the Renault brand, with models including the Koleos, Captur, Arkana, and current petrol Mégane (sold only as the R.S in Australia) not being facsimiles, but sharing common themes and visual elements.
The Mégane E-Tech is the start of the second generation of this design philosophy, and follows on from the earlier 2019 Morphoz and 2020 Mégane eVision concepts.
Renault brands this design philosophy as 'sensual tech', incorporating some more elements that draw heavily on the world of high-tech and hi-fi design.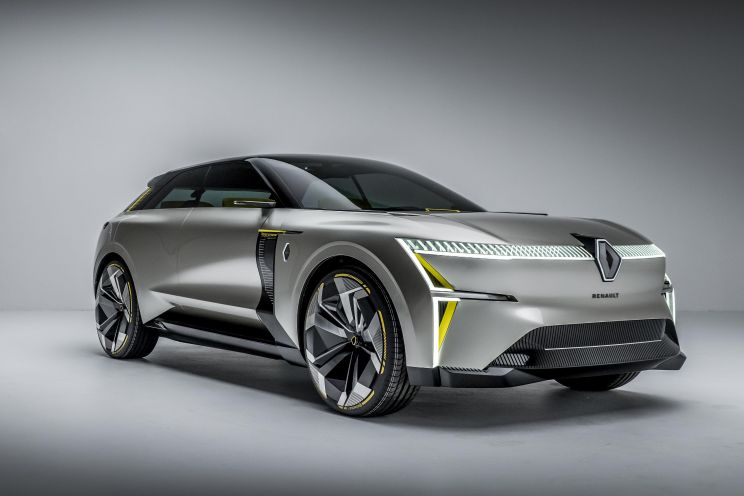 On the exterior, this translates to a contrast between softer exterior surfacing on the upper body, exemplified by the use of smooth, curved shapes to accentuate features such as the rear haunches, and strong, geometric shapes on the front and rear bumper such as the trapezoidal, almost arrow-like garnish on the lower front grille.
Inside, the notion of 'sensual-tech' is highlighted not just by the use of large digital instrument cluster and infotainment displays (discussed in more depth below), but also by the 'Living Lighting' ambient lighting system.
If enabled by the driver, this consists of an interior ambient lighting system that gradually changes colour throughout the day to mimic the body's natural circadian cycles and thereby optimise the well-being of those on board.
Stance and proportions
Dedicated EV platforms can offer significant advantages in packaging, space and efficiency compared to electric vehicles where the engine has simply been swapped out for an electric motor and batteries.
Known as the CMF-EV, the Mégane's (and Nissan Ariya's) platform allows for several engineering benefits that flow on to enhance the visual appeal of the car.
Fundamentally, eliminating the need for an engine means that this compartment need only house the air-conditioning and other power electronics components, allowing for a shorter bonnet.
In addition, CMF-EV allows for an extended 2.7m wheelbase, which coupled with a very slim battery design that has a height of just 110mm, allows for comparable interior and boot space to the previous combustion-engined Mégane despite a shorter total length of just 4.21m.
Design-wise, these innovations allow the new Mégane to have an almost go-kart, wheel-at-each-corner stance. Other aspects of the exterior styling, such as a steeply raked rear windscreen and rear light-bar further contribute to this muscular, squat stance.
On higher trim-grades, these proportions are topped off by big (for the class) 20 inch wheels and two-tone paint, with the contrast black roof in particular acting as an optical illusion to lower the roofline for a more aggressive look, hinting at the car's low centre of gravity.
Interior
Most electric vehicles don't need a transmission tunnel, and the CMF-EV platform used by Renault's new Mégane means that it is no exception.
It appears that Renault's interior designers have attempted to strike a perfect balance between having a clear horizontal axis to maximise this feeling of width and spaciousness, whilst also allowing for a driver-focused cockpit with the usability of a large portrait touchscreen.
The horizontal axis, at least in higher trim levels, is evidenced by the dashboard featuring a full-width, wraparound 'Nuo' genuine wood trim with a matte finish that extends into the front doors (and is also used in the rear compartment) to draw the driver's eyes around the cabin.
Meanwhile, the use of bright screens coupled with an anti-reflective coating removes the need for an instrument cluster cowl, which in turn enables both the instrument cluster and central infotainment display to be conjoined into a uniform panel with a freestanding appearance, further enhancing the airiness of the interior.
The use of the Android Automotive OS further allows for the use of hard buttons to be minimised to just the essentials without compromising user-friendliness, with the display also being angled towards the driver for greater ease-of-use.
The lower centre console and rear passenger area is arguably where the lack of a transmission tunnel yields the greatest benefit. Up front, Mégane designers have used the freed up space to create an open centre console ideal for storing larger purses or handbags, whilst versatile removable spacers are also used.
In the rear, the car features a completely flat floor to enable three passengers to sit comfortably without any splayed legs.
Other nifty details
Perhaps one of the key details that serves both an aesthetic and functional purpose on the Mégane is the use of hidden door handles.
Not only does this allow designers to create those smooth, flowing forms of the Mégane's upper body without interruption, it also allows for enhanced aerodynamics, contributing to greater efficiency and thereby optimising the car's range.
Interestingly, the Mégane's tail-lights are notable not just for containing a light bar, but also for using numerous 'laser-cut micro-optic fibres' to create an intricate 3D wave-like effect, with the brake lights also illuminating to a 'pause' signal when signalling to other drivers that the car is slowing down.
Dig these weekend design pieces? More can be found here:
MORE: Design Exposé – Kia Sportage
MORE: Design Exposé – Volkswagen Golf R
MORE: Design Exposé – Porsche Carrera GT
MORE: Design Exposé – Hyundai i20 N
MORE: Design Exposé – BMW M4 (G82)
MORE: Design Expośe – Mercedes-AMG GLE63 S