8 "Cheap" Cars That'll Totally Make You Look Rich – Mercedes Benz Blog
From Mercedes to Range, Aston Martin, and Porsches, these depreciated luxury cars will make you look rich for less than the price of a Prius.
Everyone wishes they were rich, even if they don't want to admit it. It might not be everyone's main goal, but financial freedom is always sought after. Obviously, not everyone can have enormous wealth. Sometimes, though, just looking rich is enough. What's the best way to look rich without actually being rich? Owning a classy car, of course.
You might have seen car auctions before and noticed some pretty classic cars being sold for unbelievably high prices, and others for relatively low prices. It might, in turn, have caused you to raise your eyebrows. That's because looks can be deceiving, and not all super expensive-looking cars are actually that pricey.
Would you be shocked to hear that there are Bentleys, Rolls-Royces, Maseratis, Porsches, and Ferraris on this list? We kind of were when we were doing our research, but there it is. Some of the brands most well known for being exceedingly expensive are sometimes not that expensive at all.
Most of the time it takes some digging to find deals. You won't, for example, be able to just waltz into a used car dealership and find an inexpensive classic Rolls-Royce, and if you do, be careful, it might be missing an engine.
To save you some time, we've dug around and have found cars that are not only cheap but also in great condition and with low mileage. Take a look at these 20 affordable cars that'll make you look rich.
 2005 Jaguar S-Type R ($9,900)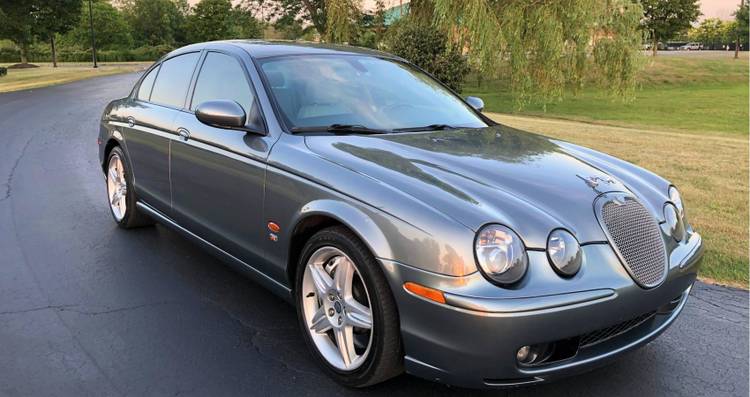 It's an indisputable fact – to us anyway – that all modern Jaguars look awesome. The S-Type is an executive notchback saloon that was first showcased at the 1998 Birmingham Motor Show. The car was produced from 1999 to 2008. The S-Type revived Jaguar's 1963-68 S-Type nameplate.
The 2005 model car received a facelift, and it's from this model year where you can get one for pretty cheap. The 2002 S-Type was revered for its 4.2 Supercharged V8, which at the time made it the fastest road production saloon car in the world.
The 2005 model had redesigned front and rear aprons, a modified grille and rear light clusters, a new aluminum hood, and a new 2.7-liter V6 diesel engine. You can find one of these bad boys for as low as $9,000 if you look hard enough.
 1989 Rolls-Royce Silver Spirit ($15,000)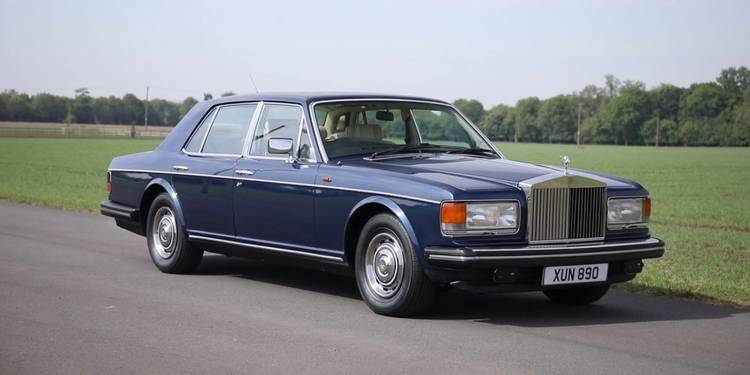 It might not seem very likely that you can be pretty much broke and still own a Rolls-Royce, but that can be the case. The Silver Spirit by Rolls-Royce is an elegant full-size luxury vehicle that was produced from 1980 to 1999. A long-wheelbase version of the car called the Silver Spur was also produced at the same time, and it was the first to feature the retractable Spirit of Ecstasy hood ornament.
The first generation Silver Spirit, called the Mark I, was in production between 1980 and 1989. It rocked a 6.75-liter L410 V8 engine and a THM 300 3-speed automatic gearbox. It's a car that exudes class even to this day, and you can get them for a relatively low price. We've found an '89 model for around $15,000.
1982 Mercedes-Benz 280SL ($15,000)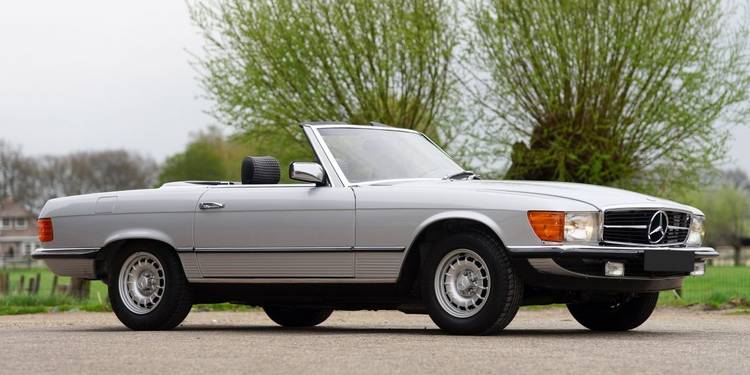 The SL-Class from Mercedes-Benz has been around for a very long time since 1954 to be precise. It translates to "Sport Lightweight," with the original concept of the car being that of a toned-down Grand Prix car tailored for high-end performance enthusiasts in the post-WWII economy in the United States. Though the SL-Class has been around for 64 years, spanning six generations and multiple body styles, we're focusing on one that'll make you look rich without breaking the bank: a 1982 R107 model.
This third-generation SL looks even classier today than it did back then. The number in 280SL refers to its engine displacement, a 280 running with a 2.8-liter I6. Prices for the 280SL fluctuate wildly. You can find a (heavily spiffed up) '69 model for $298,000, or you can find this '82 version for as low as $15,000.
2000 BMW M5 ($20,000)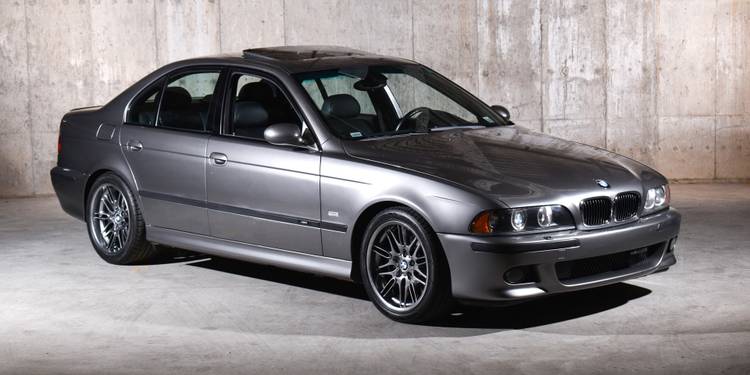 The BMW M5 is a sports sedan that's part of the 5 Series of executive cars put out by the Bavarian automaker. The first version of the M5 was hand-built in 1985 with a tuned-up M1 engine, making it the fastest production sedan around at the time. These cars are still in production today, just with a different eye toward design.
The E39 M5 is from the third generation, which was in production from 1998 to 2003. It had a significant power increase, using an S62 V8 engine that garnered 394 bhp, and a Getrag type D 6-speed manual transmission. Most BMWs in this make and model would cost upward of $30,000, but on AutoTrader, there are a few that can be had for $20,000, and even less if a higher mileage doesn't bother you too much.
2017 Fiat 124 Spider Abarth ($23,000)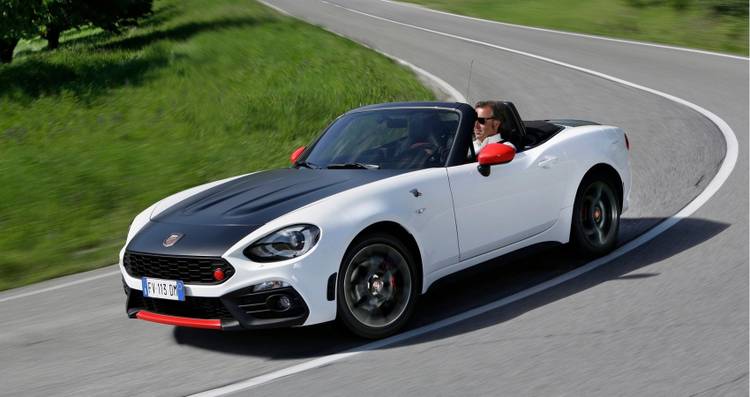 Fiat is not typically known for its high-end sports cars, but this beauty is quite the exception. The Fiat 124 Spider is a front-engine, rear-drive roadster that has been in production since 2016. It's based on the Mazda MX-5 roadster (also known as the Miata) and was manufactured alongside it at Mazda's Hiroshima plant.
It has the same platform, interior, and mechanisms as the MX-5, but it also has a Fiat turbocharged MultiAir 1.4-liter I4 engine, shocks, and a unique exterior styling. The 124 nameplate comes from the 1966 to 1985 Fiat 124 Sport Spider. Given its small engine, it only runs at 168 hp and has a top speed of around 144 mph. It still looks awesome though, and you can get one almost new for around $23,000.
2008 Range Rover Sport ($9,500)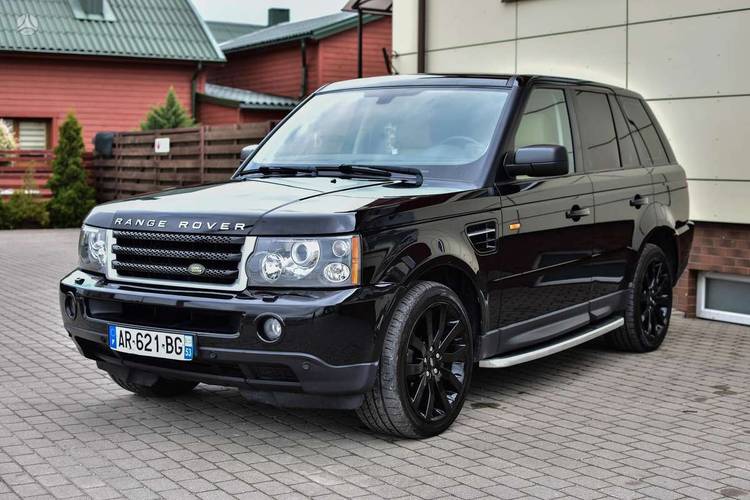 One of the most impressive status symbols one can drive on the road has to be a Range Rover. We've seen all kinds of celebrities drive around in these posh British SUVs, and the Kardashians immediately come to mind. So why are they so sought-after? Well, not only does the Range Rover Sport have an unspoken road presence, but its cabin and engine were equally as impressive. The late 2000s Range Rover Sport's interior was bombarded with supple leather, solid wood trim, and technological features that even outmatch some cars on today's market, and its 390 hp 4.2-liter V8 made your journey not just smooth, but adequately fast as well. We found a 2008 model selling for just below $10,000, but here's a fair warning… they're not all too reliable.
2003 Porsche 911 Cabriolet ($35,000)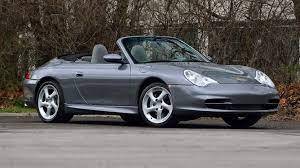 Who would have thought it was possible to get a Porsche 911 for under six digits? This high-performance, rear-engined timeless sports cars have been available since 1963, and are the epitome of the boxer-engined goodness; besides maybe the Porsche Boxster. These cars are cult favorites for modifying to compete in races, rallies, and other competitions.
The 911 was named fifth in an international Car of the Century poll in 1999. It's one of the oldest sports coupes still in production today, and one can be yours for the low price of $35,000 or so if you look hard.
The Turbo S Cabriolet was introduced in 2001. It has more power than a traditional Turbo, can reach 0-60 mph in 3.9 seconds, and has a top speed of a whopping 189 mph. You can actually find other 911s from the early 2000s for less than $30,000, but this particular one was around $35,000.
1966 Austin-Healey 3000 MK III ($38,950)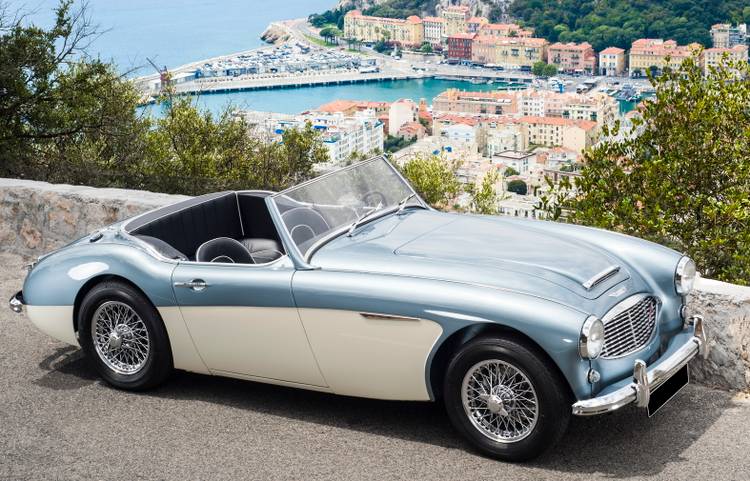 The Austin-Healey 3000 is the type of car you see on display at classic car shows around the world. It's a British sports car that was around from 1959 to 1967, is exceedingly rare in this day and age, and will make you look like a millionaire. The 3.0-liter car won many European rallies in its day and is still raced in classic car competitions to this day.
The Mark III 3000 convertible was first released in 1964, given a power increase from 136 to 150 bhp, and was the first 3000 to display the speedometer directly in front of the driver. It was the last generation of 3000 to exist. You can typically find them on used classic car sites for around $50,000 to $70,000, but there are also a few that are priced more reasonably, like this one on Hemmings for $38,950.
Source link