Formula 1 does not need to 'heal' after Abu Dhabi controversy
Max Verstappen denied the suggestion that Formula 1 needs to heal following the controversial conclusion to the 2021 season.
There is great excitement surrounding Formula 1 as a new season gets underway, complete with overhauled regulations, bigger tyres and driver changes to generate great unpredictability surrounding the pecking order.
But for much of the off-season, rather than turn full focus to this new era ahead, the fallout rumbled on from the 2021 Abu Dhabi Grand Prix, where the decision-making from Race Control had a direct impact on the title outcome as Verstappen passed Lewis Hamilton on the last lap, clinching his first World Championship.
Both drivers are back for 2022, Verstappen looking to retain the title and Hamilton aiming to avenge the injustice he felt had come his way last season.
So, does Formula 1 need to repair its reputation somewhat this season? Verstappen does not believe so.
"The sport doesn't need to heal, there are these dramatic moments which are part of the sport as well," he told BBC Sport.
"F1 is a very tough world. I think Lewis can feel the pain a bit less if you already have seven [Drivers' titles]."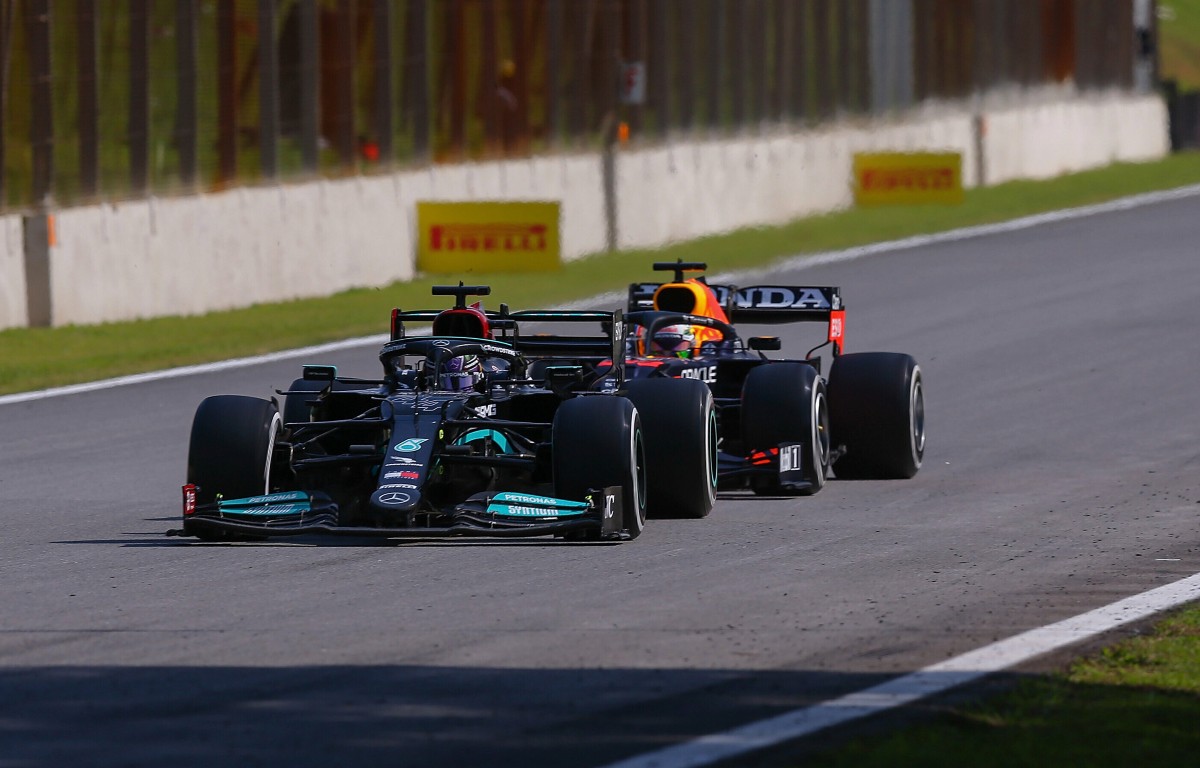 The 2021 title battle was fought exclusively between Verstappen and Hamilton, but with these new regulations for 2022, Verstappen is hopeful of "more teams at the front, fighting for wins", which is what Formula 1 is in need of.
"Slowly we are are getting to that – hopefully these new regulations will give us that boost and we have more drivers on every team fighting," he added.
"Because at the end of the day this is what we like, right?"
One driver who was expecting to be on the 2022 grid, but will no longer be, is Nikita Mazepin.
In response to Russia's invasion of Ukraine, Haas cut ties with their now former title sponsor Uralkali, as well as Mazepin.
Verstappen has sympathy for Mazepin regarding how he has lost his place in Formula 1, arguing that despite his father Dmitry's backing playing a crucial role in landing that Haas seat, Mazepin needed to and did show the talent to rise through the junior series to reach F1.
And the Dutchman also took the opportunity to express his hope that peace returns to the world.
"You always have to feel sympathy for Nikita himself – everyone, regardless of background, they work very hard from a very young age to be a Formula 1 driver," said Verstappen.
"Of course you can have backing but you still need talent to drive these cars in Formula 3 and Formula 2. You need to be competitive and he definitely was that.
"At the moment it's very complicated for him, but yeah let's see hopefully in general the world can be at peace again."