Ferrari FP2 report: Charles Leclerc P2, Carlos Sainz P3
The sun set and the temperature dropped in Bahrain for the second practice session ahead of the first race of the 2022 Formula One season, which means that this afternoon we had much more representative conditions compared to qualifying and the race and, most intriguingly, the chance of much faster times.
After the first flying laps in second practice we were already quicker than anything we saw in P1 earlier. And it was Scuderia Ferrari Spanish driver Carlos Sainz who set a 1:33.8, which was a full second faster than George Russell in the Mercedes. Soon after, Charles Leclerc went 0.7s quicker than his Maranello teammate, for a Ferrari one-two in the early stages of FP2.
Ferrari seemed to be able to manage the bouncing issues better than other teams, which allowed the Italian side to unlock performance from the F1-75 car.
As the track gradually improved and the top teams continued their qualifying simulations, two drivers stood out for their fast times: Max Verstappen and Charles Leclerc: the Dutchman set a 1:31.936 which proved to be the best lap time of the day, while the Ferrari driver was very close behind (+0.087). Carlos Sainz then put his Ferrari up to third, behind team-mate Charles Leclerc and leader Max Verstappen, 0.5s off his Maranello team-mate.
Show your support for Scuderia Ferrari with official merchandise collection from Puma!
As things stand, it looks like we will see a battle between Scuderia Ferrari and Red Bull for pole position on Saturday afteroon, as also confiremd by Sky Sports' Karun Chandhok: "Really very impressive from Ferrari, I think they've come out the blocks strong. Interested to see when we get to qualifying where it really matters if they're in that fight. The engines will all still be in practice mode. But my guy tells me we've got Verstappen vs Leclerc for poll." Mercedes continued to struggle with bouncing issues, while Lewis Hamilton also noted problems with his front-right brakes.
Saturday's third practice session is scheduled for 15:00 local time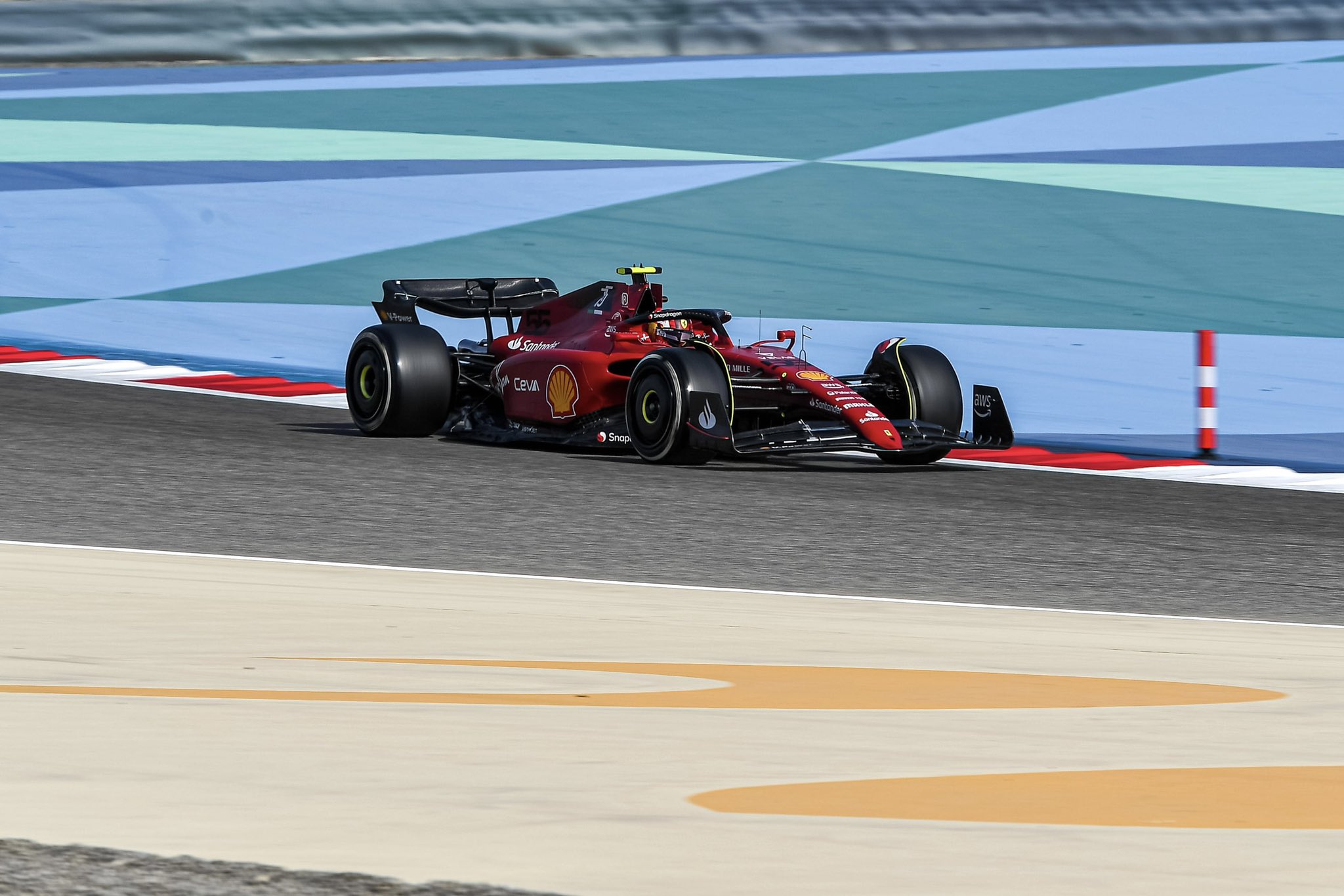 Scuderia Fans
Video: Charles Leclerc and Carlos Sainz first flying laps in FP2 | 2022 Bahrain GP