Kawasaki all geared up for launch of ZX-4R soon
The highly anticipated Kawasaki ZX-4R is set to launch soon and it will bear close resemblance to the larger ZX-10R sports bike.
Subscribe to our Telegram channel for instant updates!
For several months now, rumours have been circulating that Kawasaki will introduce another motorcycle with a four-cylinder engine. Rumours about the ZX-4R model have been circulating since Kawasaki introduced the ZX-25R in the Indonesian market two years ago.
The Japanese motorcycle manufacturer also filed the ZX-4R trademark, giving the impression that the 400cc four-cylinder motorcycle will become a reality.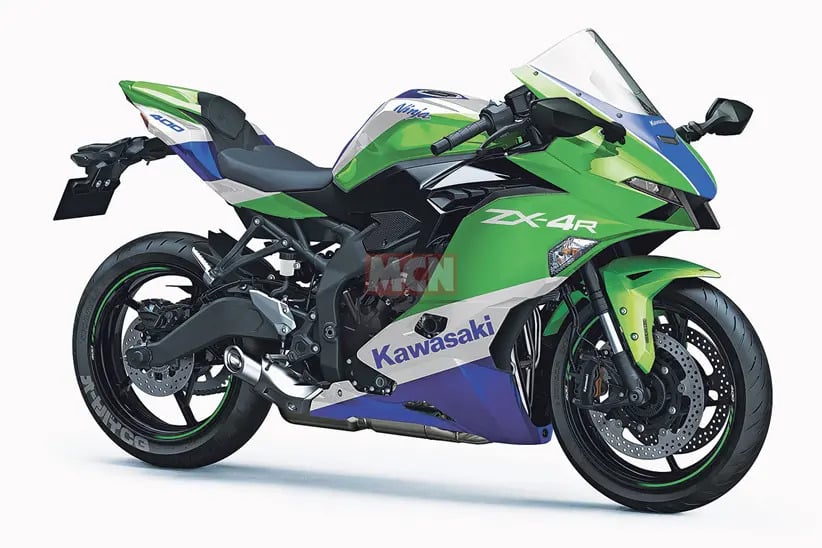 In the latest development, Japanese media Young-Machine (YM) has made a 'rendered' image of the ZX-4R as the cover of their magazine for the April issue.
In fact, the headline also suggests Kawasaki is preparing for the global launch of the ZX-4R soon. The design on the 'rendered' image also shows that the ZX-4R will borrow the latest generation ZX-10R design, especially on the front panel including the headlights.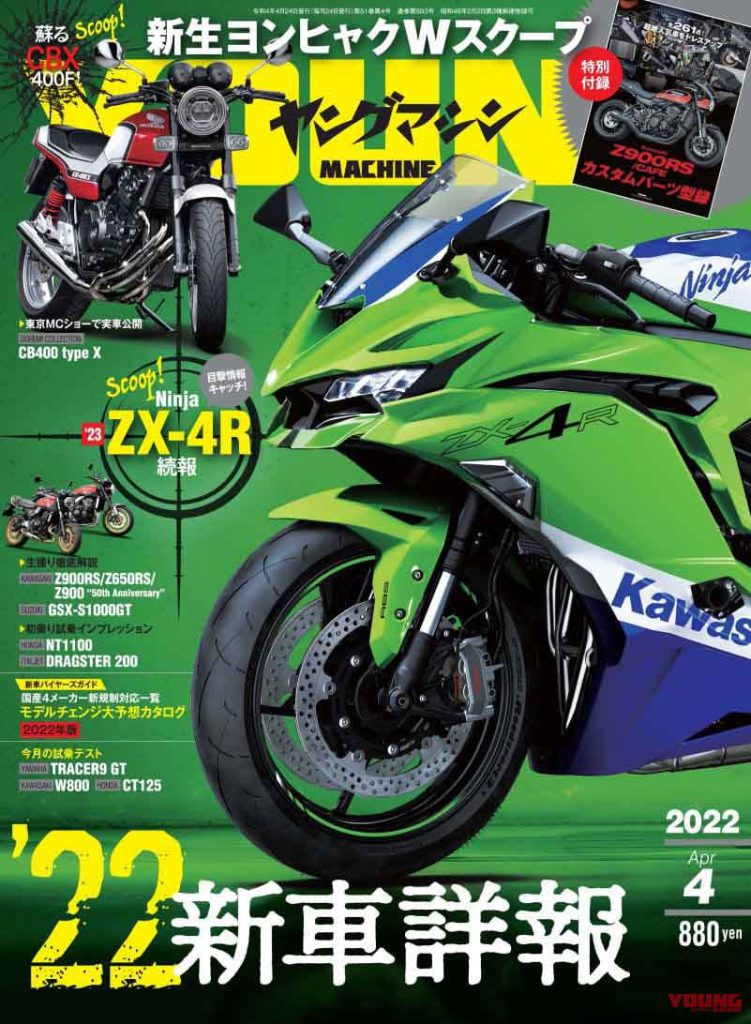 Honestly, we rarely focus on rendered images as most of them are just 'shocks' themselves but so far the rendered images shared by YM are over 90 per cent accurate, so it's hard to deny their claims.
Meanwhile, the Kawasaki ZX-4R is also expected to offer various premium features including Kawasaki Traction Control (KTRC) and USD fork.
For now, it is not clear how much power the engine can produce, but judging by the ZX-25R's ability to generate 50hp, it is very likely that the ZX-4R offers 75hp and above.
Source link