Well done to the inaugural winners of the 
'Dealer Ambassador of the Quarter' Award! – Nissan Insider
Nissan has revealed the names of the first winners of its 'Dealer Ambassador of the Quarter' Award, a relaunched incentive scheme which places the focus squarely on the delivery of first-class customer service.
The three winners of the inaugural award all won praise for going above and beyond the call of duty to assist customers and should be very proud of their achievements!
Sophie Campbell
The first winner for Q3 is Sophie Campbell, a service advisor at Bristol Street Motors, Derby, who is passionate about delivering consistently excellent customer service.
Service Manager Peter Henson described her as a great ambassador for the dealership and the Nissan brand.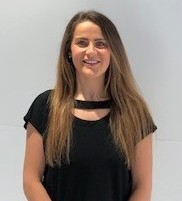 Sophie recently attended the Nissan Service Excellence and Service Ambassador course and returned with lots of useful suggestions – one of which is an easy-to-use app that educates customers about the different warning lights in their vehicles.
Peter said: ''This is a great idea and Sophie has introduced it at the dealership with impressive results.''
He added: ''Sophie has played a huge part in delivering first-class customer service over the last few months whilst we have struggled with absence due to Covid-19. She has fulfilled multiple roles to keep the department on track and even achieved a top 25 per cent QVOC-A score during this period.''
One example of great customer care that led to Sophie's nomination was a visit from someone who needed their car back from the workshop earlier than scheduled.
Sophie spoke directly to the technicians and workshop controller to ensure the work could be be completed as quickly as possible.
The customer was certainly impressed, saying: "Nothing more could have been done to improve my experience – the staff went out of their way to help me collect my car early as I was in a rush to get to an appointment – they were so helpful and friendly.''
Siobhan Bennett
Our second winner is Siobhan Bennett, an 'amazing' service advisor at Lookers Nissan, Chester. Siobhan has been praised for always going the extra mile and has just achieved the difficult task of turning an unhappy client into one who is completely satisfied.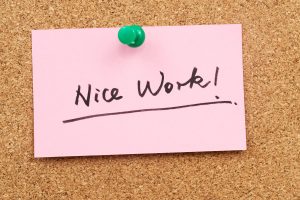 The customer wrote: ''I was extremely impressed with the dedication and commitment of one member of the team, namely Siobhan Bennett. It is rare to experience exceptional customer service these days, but I most definitely experienced that with Siobhan.
''There were a few issues that Siobhan resolved almost immediately along with going the extra mile in dealing with myself and my wife. I applaud Nissan for employing someone who has provided legendary customer service. She is a true asset to Nissan and a shining example of exceptional and professional customer service.''
In addition, we were told that, ''This truly shows Siobhan's hard work and dedication to the brand and to us at Lookers Chester. She is raising the bar with our QVOC-A scores and is a credit to herself and the team.'' Nice work, Siobhan!
Andy Crawford
Our third winner for Q3 is Andy Crawford, Sales Manager at Pat Kirk, Omagh.
Andy's nomination arises from an interaction with a customer experiencing a fault with their Juke, during which he demonstrated exceptional attention to customer service.
The customer rang Andy on a Saturday night when this happened and having no hesitation in taking the call, Andy helped her find the contact number to ring the RAC.
It turned out that a new Battery Support Unit was required so the next day, a Sunday, Andy delivered a courtesy car to the customer's house (a round trip of about 120 miles) and took her car to the dealership for repairs.
The customer was extremely happy with the service provided and has since completed a customer satisfaction survey, awarding Andy 10 out of 10 across the board!
Official recognition
The Dealer Ambassador Awards are open to everyone working in Nissan's UK retail network and recognise the lengths staff members go to in order to make the lives of their colleagues and customers that little bit easier.
As well as receiving official recognition, each winner is awarded 500 N-GAGE points. The Awards continue throughout 2022. Senior staff are invited to nominate deserving team members through the Dealer Ambassador portal via N-GAGE.
Source link