The Top 8 Car Deals for 2022 l Valley Chevy AZ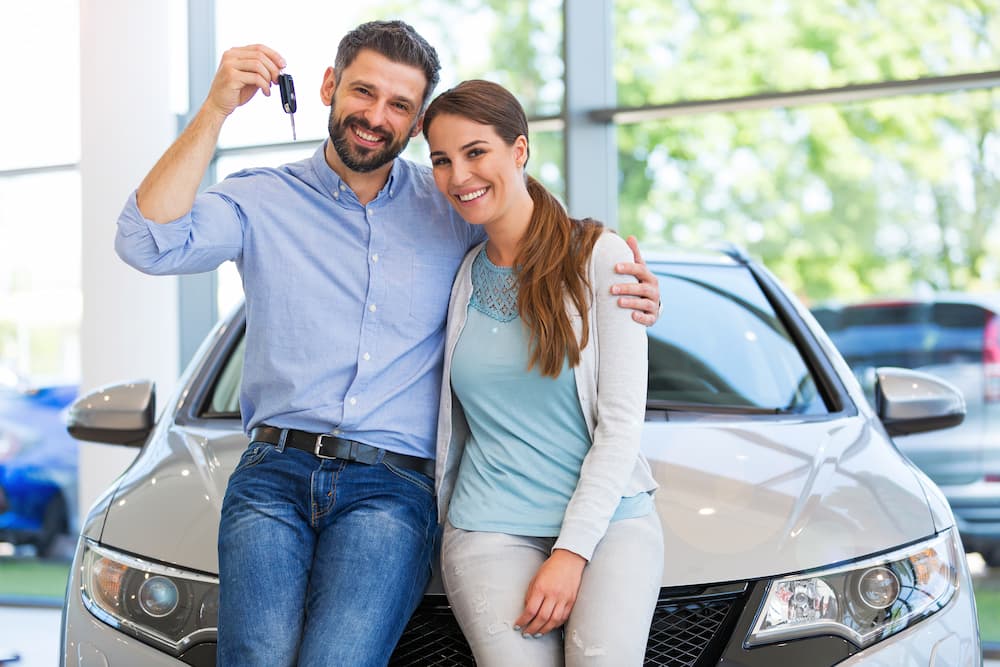 If you were one of the many people trying to buy a new car in 2021, then you already know that finding a great deal was a challenge. A shortage of essential microchips and other supply struggles left many customers – and car dealerships – without many options to choose from.
But now, we have good news. Since new car deals were out of reach for much of last year, American auto manufacturers are launching an exceptional variety of new car deals for 2022. You can look forward to deep discounts and bold bargains, more than making up for 2021.
Here at Valley Chevy, we've never been more excited to welcome our new and returning customers to our Phoenix car dealerships because the 2022 new car deals are promising to help you save big. Whether you're shopping for the best affordable Chevy sedans or you're ready to upgrade to a first-in-class sports car, you won't be disappointed in these deals.
Best Car Deals for 2022
There's always something new happening at Valley Chevy, thanks to the multitude of dealer discounts and Chevy savings we have to offer. Depending on what you're shopping for, we're here to make sure you get the best bang for your buck.
Everybody loves a deal, and we've rounded up a few favorites you definitely won't want to miss.
Chevrolet Red Tag Bonus Cash Special
What would you say if we told you that you could get paid for buying a car? Well, that's precisely what Chevy's Red Tag Bonus Cash Special promises.
Many of the most popular 2021-2022 Chevrolet models are included in this wow-worthy deal, so you can choose from several different options to suit your budget, lifestyle, and needs. Combine various cash allowances for up to $1,750 total, plus reduce your monthly car payment with 0% APR financing for 72 months (for qualified customers).
Our Valley Chevy dealerships will be participating in the Red Tag Bonus Cash Special, with eligible models including the:
2021 Silverado 1500 Crew Cab
2022 Equinox
2021 Traverse
2021 Blazer
2022 Trailblazer
2021 Trax
2021 Spark
2021 Malibu
Current Chevy Owners Save Even More!
The Red Tag Bonus Special is something that just about everyone can take advantage of – but if you already have a Chevy, your cash allowance could be even higher! Current Chevy owners may qualify for a bonus of up to $750 when purchasing a new Chevrolet. You already know and love Chevy, so it only makes sense to seize the opportunity to save big on an upgrade.
Chevrolet Financing Deals
Of course, you can also maximize value when you take advantage of financing deals through Valley Chevy. Our dealership finance teams won't rest until they get you the best possible results, so you can drive away in a new Chevy that's right on budget.
Chevrolet Lease Deals
Prefer to lease? Valley Chevy has you covered with a broad range of lease deals and discounts.
Find Your Dream Car Deal at Our Valley Chevy Car Dealerships Today
Why not make 2022 the year you score your best-ever new car deal? With car dealership locations across the Valley, you're never far from a Valley Chevy dealer or an unbeatable value. Between our exceptional selection of high-quality Chevrolet vehicles and our friendly, knowledgeable sales team, you can look forward to an enjoyable, stress-free experience.
If you're searching for the best Phoenix car dealerships – especially if you want to know you got a great deal – look no further than your trusted Valley Chevy dealers. Browse all of the new Chevys we have to offer and stop by one of our car dealerships in Phoenix today!
Image Source: pikselstock / Shutterstock