Jenson Button gives his verdict on continued fall-out from the Abu Dhabi Grand Prix
Jenson Button hopes one upshot of the Abu Dhabi controversy is that any squabbles between teams and Race Control take place after, not during, a grand prix.
The FIA's initial findings from their study into the management of the closing stages of the 2021 Abu Dhabi Grand Prix have now been presented to F1 top brass, with the conclusions due to be made public in the next few days.
Doubts remain over the future of race director Michael Masi, who appeared to override the rules in the way he presided over a Safety Car period that turned the destiny of the World Championship on its head – suiting Max Verstappen, who snatched a race victory that denied Lewis Hamilton a record-breaking eighth title.
Throughout the race at Yas Marina, fans were aware, via the broadcast coverage, of radio calls made by Mercedes and Red Bull team bosses, trying to influence Masi's approach and, in Toto Wolff's case, taking issue with decisions the Australian made.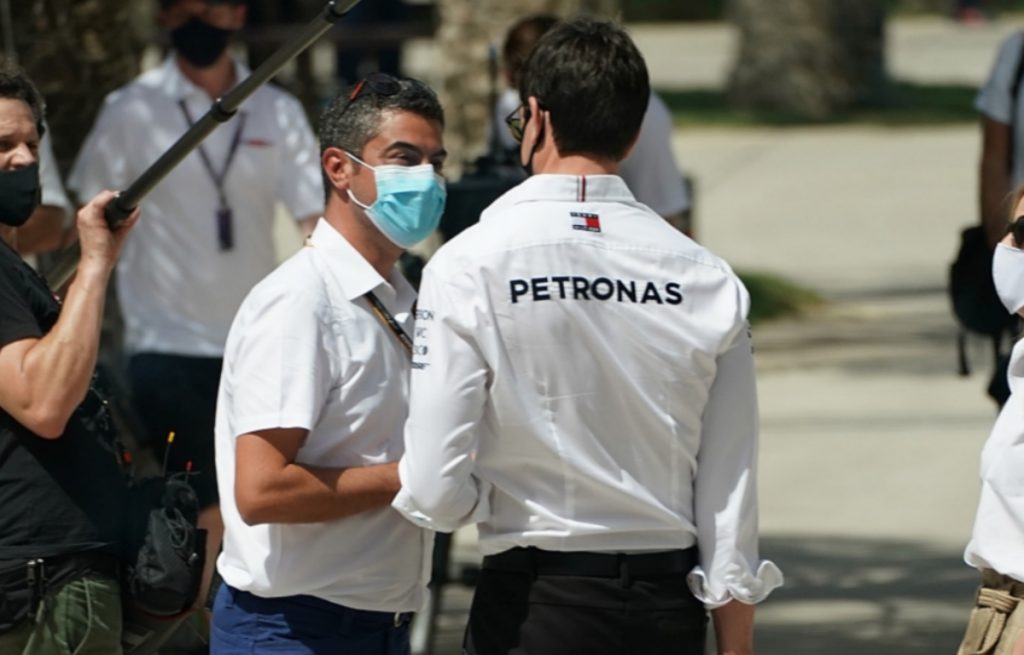 It has already been indicated by Ross Brawn, F1's motorsports managing director, that such communication will be outlawed in the 2022 season – and Button for one would be happy if all contact between teams and Race Control was left until the chequered flag has fallen.
Asked during an interview with Sky Sports whether there needs to be a better code of conduct for teams and how they communicate, the 2009 World Champion said: "I think so.
"The teams can go and talk to Masi at the end of the race. But during the race I think it's wrong because there is so much emotion coming from the teams but also coming from Michael Masi.
"It's difficult because there is so much adrenalin, a lot of people watching what he does, so I think it's better that the stewards can discuss it among themselves and come up with a decision, and obviously with the rulebook in front of them too."
Button did, however, play down suggestions that Masi was trying to be manipulated by Red Bull more in those Abu Dhabi closing stages than at any other time, as they reminded him over the radio of the rules regarding lapped cars behind the Safety Car.
"I think when you hear that on its own you think 'wow that's bad, it's like they are manipulating the steward or director' but it's very different than that," said Button.
"Every team speaks to Masi and puts their point across. They always do and if you listen earlier in the race, Toto Wolff was also saying we don't want a Safety Car here, we want a virtual one and things like that.
"They are always going to get their point across. It's always been like that in the sport and maybe that needs to be checked and shouldn't be like that, and that Michael Masi can make the decision on his own."