Marko says Honda feedback on new engine 'promising'
Red Bull motorsport boss Helmut Marko says he's received "promising feedback" from Honda regarding the development of its 2022 power unit.
The Japanese manufacturer has officially departed F1 but will continue to supply its engines to Red Bull's teams amid a new working relationship established between the two parties that extends until the end of 2025.
Formula 1's push for sustainability will see all manufacturer's engines run on a mandatory blend of fossil fuel and 10 percent ethanol from 2022, a change that coincides with a three-year freeze on power unit development.
The shift to the E10 fuel has forced engineers to undertake several revisions centered around their V6 turbo-hybrid unit's combustion chambers.
Read also – Red Bull: 2022 F1 cars should be 'a lot quicker' on the straights'
Last month, Marko revealed that the changes had impacted the output of Honda's engine. But the Austrian says the Japanese manufacturer's recent development work has been "promising".
"Things are looking very positive," Marko told Austria's Kleine Zeitung.
"The proportion of synthetic fuel will be increased from five to ten percent this year. That has already required a lot of changes.
"But Honda has only given promising feedback. Honda is no longer on the car, but the Japanese are helping us."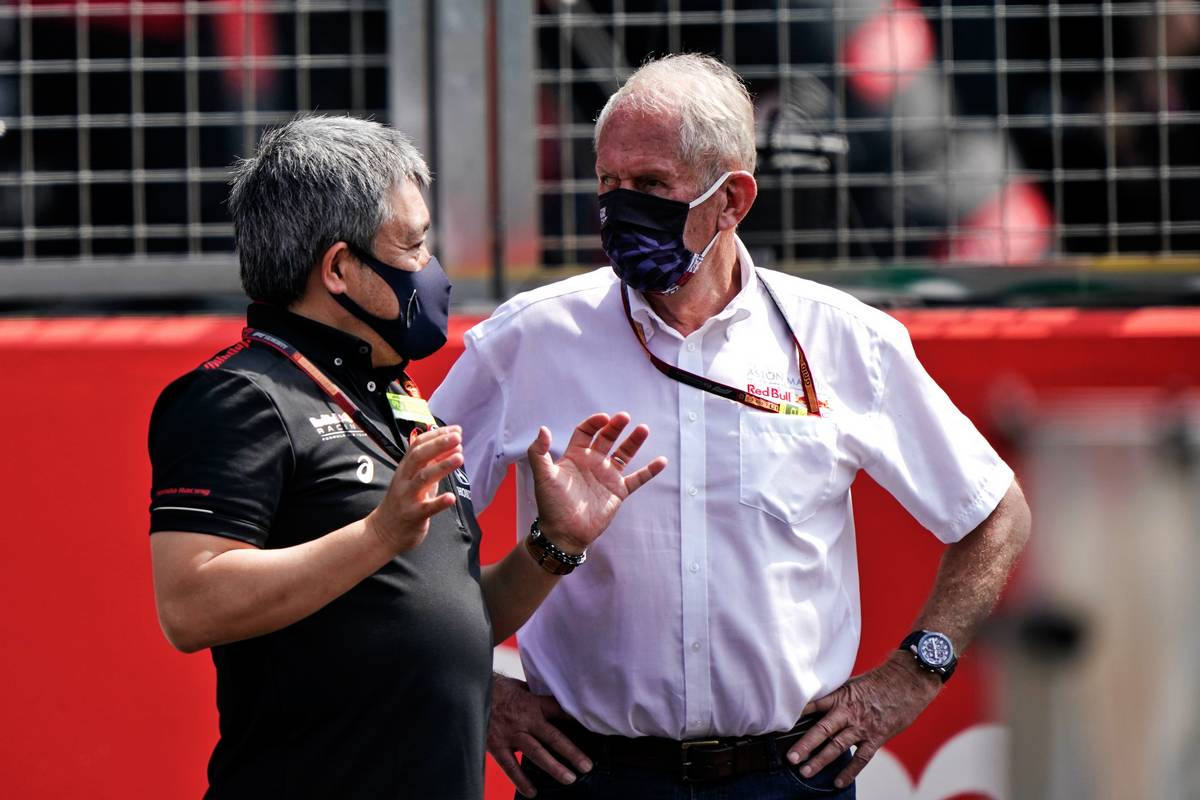 On the chassis side, Red Bull rolled out a 2022-spec concept car last week at Milton Keynes – "for its partners", according to Marko – as the outfit's real RB18 contender will be unveiled next week in Barcelona at the start of pre-season testing.
"That was a presentation for the time being," he confirmed. "It's especially important for our partners.
"The first roll-out will take place later. And until the first race in Bahrain, there will be some changes. We don't reveal everything at the presentation, there are still some updates to come."
Marko admitted that Red Bull faced a few hurdles during the development of its RB18, one of which was battling for the world championship in 2021 while simultaneously carrying its 2022 project.
"It was the biggest change in regulations in the last 15 or 20 years," he said. "All the new designs and planning had to be done within the budget cap, and then we were fighting for a World Championship and had to move the new car forward at the same time."
Keep up to date with all the F1 news via Facebook and Twitter
The post Marko says Honda feedback on new engine 'promising' appeared first on F1i.com.