Elon Musk takes responsibility for slow 2022 Tesla Model X rollout
Be prepared to wait a very long time if you want an updated Tesla Model X.
Tesla CEO Elon Musk has conceded the slow rollout of the refreshed Model X SUV can't be blamed on the chip crunch or shipping delays plaguing other brands.
Instead, he says Tesla "dropped the ball badly regarding new Model X production ramp & still haven't fully recovered".
"Was idiotic to stop production of [the] old X in Dec 2020 when there was still plenty of demand!," he tweeted.
Mr Musk was responding to a Tesla fan, who called the global rollout of the updated Model X "horrible" due to the "lack of communication to customers who have been waiting for a year or more for their car".
Mr Musk and Mr Merritt often interact on Twitter, so it's not surprising Musk replied openly and honestly.
"Model X is an extremely difficult car to build," the Tesla boss said in a later Tweet thread with Mr Merritt.
"Most complex passenger car ever. Limiting factor is interior trim."
If you live in the USA and order a Model X today, you'll be waiting until October 2022 for the tri-motor Plaid, or January 2023 for the regular dual-motor Model X.
It's even more confusing for Australians wanting to order a Model X. Tesla has removed the estimated delivery dates and pricing for both of refreshed variants. It's done the same with the refreshed Model S.
"You will be notified to complete your order when final pricing and options are published," reads the Tesla Australia website on the Model X page.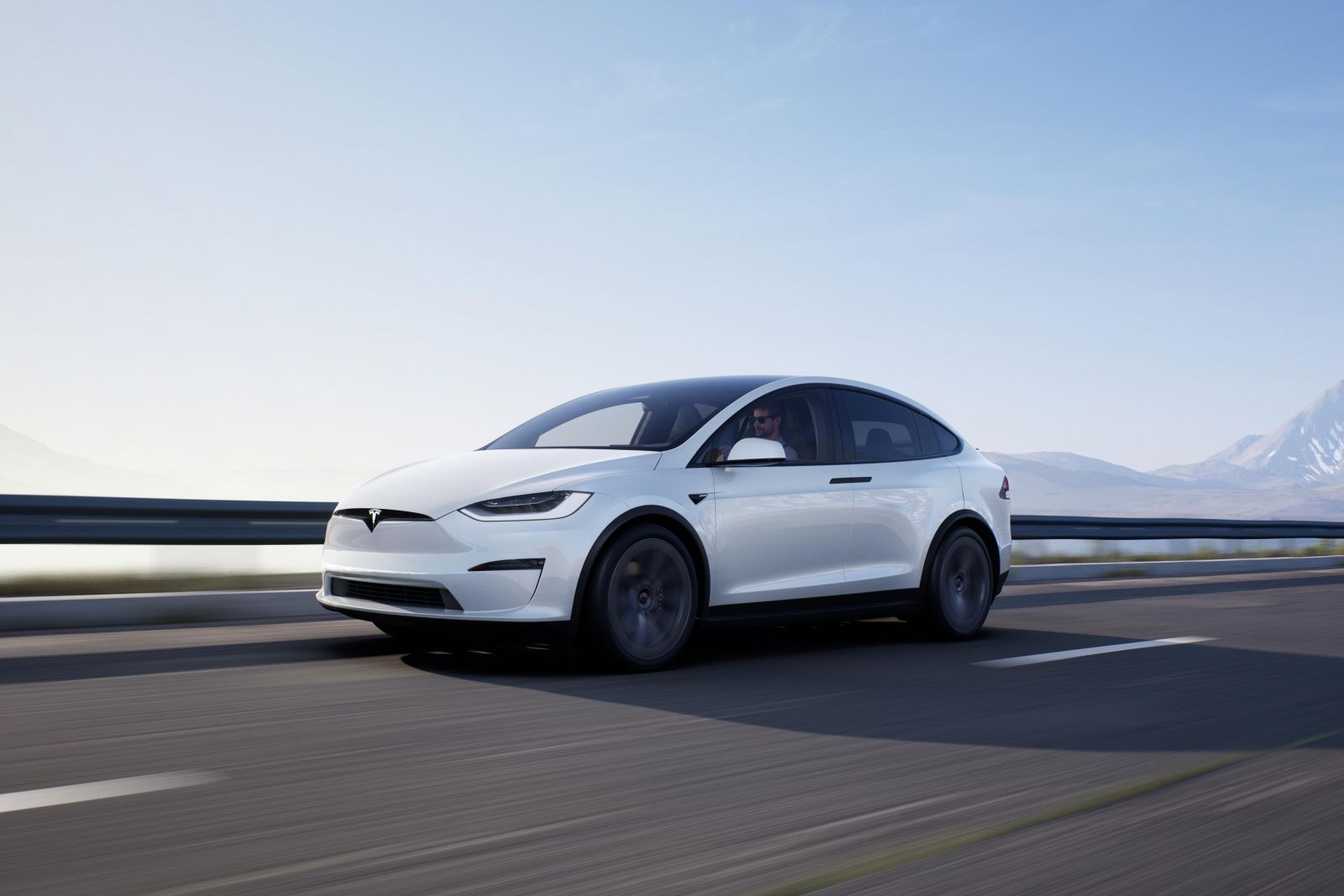 "Until then, your order will be considered a pre-order that you may cancel with a full refund."
You could pre-order a Model X at the time of publish for $350.
In the USA the Model X is currently priced at US$98,940 ($133,476) for the entry-level dual-motor variant, and US$120,440 ($169,326) for the hi-performance Plaid tri-motor variant.
Tesla revealed the updated Model X SUV in August 2021 alongside the updated Model S sedan.
The update was headlined by dramatic interior changes and a new Plaid tri-motor flagship.
The company says the futuristic wheel offers "the ultimate focus on driving: no stalks, no shifting. With a stalkless steering yoke, you can enjoy both the best car to drive, and the best car to be driven in".
The Model X, like the Model S, has gone from a portrait orientation for its central touchscreen to a landscape layout similar to the Model 3, though the larger cars differ in offering a digital instrument cluster.
There's also a third screen on the back of the centre console to entertain rear passengers, while the centre console itself has been redesigned to offer more storage and dual wireless chargers.
Powering the entry-level Model X is a dual-electric motor setup that produces a total system output of 499kW of power and can do the 0-100km/h sprint in 3.9 seconds.
The Model X Plaid on the other hand is a tri-electric motor setup that produces a total system output of 760kW and can go from 0-100km/h in 2.6 seconds.
Claimed electric range is 560km and 536km, respectively, according to the WLTP standard.
MORE: Everything Tesla Model X