Best Cars for Soccer Moms in 2022 l Valley Chevy AZ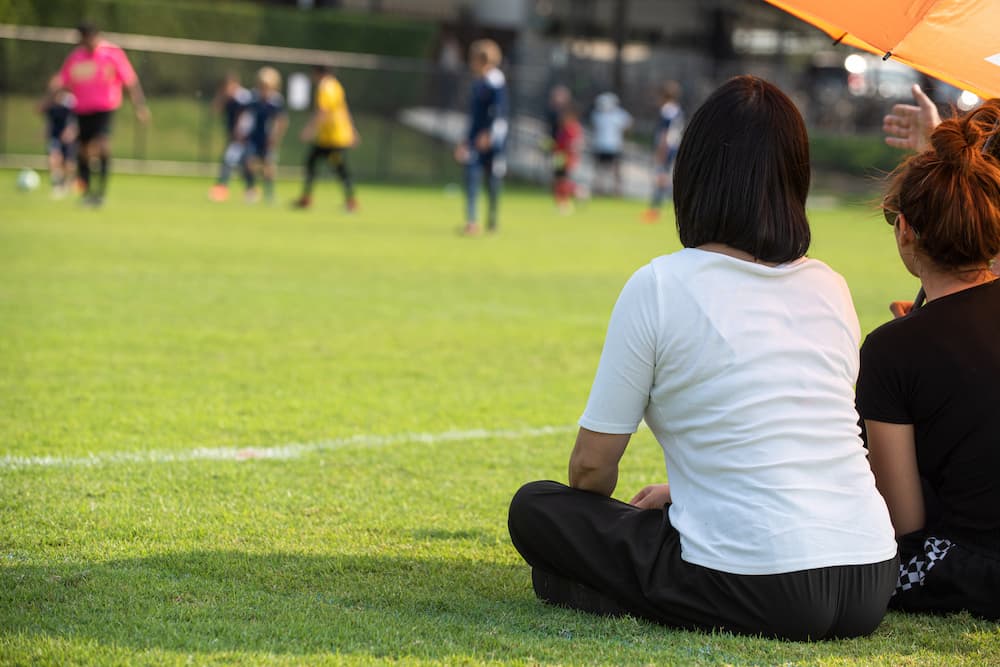 Here at Valley Chevy, we know that what some people might call a "soccer mom car" is really a do-it-all vehicle that can meet the needs of a busy modern family with places to go, people to see, and lots of things to get done.
Arizona families need to know they have a vehicle they can count on, one that offers top-notch safety and dependability – and of course, some style certainly doesn't hurt. Whether you're a parent shuttling kids to sports practice, a grandparent that wants a spacious vehicle for quality time with the grandkids, or simply someone that appreciates a solid balance of performance, comfort, and style, Valley Chevy has you covered. From a classic Chevy "mom car" to an unexpectedly sporty but functional family vehicle, we have something for everyone.
Best 2022 Cars for Soccer Moms, Disc Golf Dads, Gymnastics Grandparents, and Everyone In Between
Forget the stereotypical "mom car" with its boring look and clunky operation, Chevrolet is turning tradition upside down and offering a whole variety of family-friendly vehicles that don't skimp on style. Depending on your family's lifestyle, budget, and preferences, you can choose from a whole host of Chevy cars, SUVs, and trucks that can definitely get the job done.
Here are a few of our favorite picks for the best family cars of 2022:
2022 Chevrolet Suburban
The Chevy Suburban has space for up to 8 people, so you can easily shuttle around nearly an entire baseball team! Perfect for families of all sizes, including those with several kids in various age groups, the Suburban maximizes both passenger and cargo space. Even after you pack in all of the sports equipment, school items, and grocery bags you could ever need, you'll be in awe of the amount of space leftover (and the 42 inches of legroom!).
Updates to the 2022 Suburban are specifically designed to enhance the versatility of this all-American classic, making it easier than ever to tailor your vehicle according to your wants and needs. An expanded 6.2L V-8 Engine is available on RST, Z71, High Country, and Premier models, boasting an incredible 420-horsepower rating and next-level Dynamic Fuel Management Technology for elevated engine efficiency. Also, the optional Magnetic Ride Control equips the Suburban with one of the industry's fastest-reacting damping systems. A 28-gallon fuel capacity means you can spend less time filling up at the gas station, and more time tackling your to-do list. During the blazing Arizona summer, you'll really appreciate being able to cruise through all your errands as efficiently as possible.
New features and additional technology capabilities also include infotainment improvements, more standard active safety features, and added mechanical options. Essentially, the Suburban is more comfortable, easier to drive, and more fun than ever before.
2022 Chevrolet Tahoe
The Tahoe is another hugely popular family SUV, and for good reason: it combines bold style with superior safety, technology, and performance for a vehicle that looks great and performs even better. Like the Suburban, it's equipped with an expanded 6.2L V-8 Engine with Dynamic Fuel Management Technology (select models), delivering 420 horsepower with an impressive fuel efficiency rating of up to 23 MPG. You can fit an amazing 63.9 cubic feet of cargo, so you'll never run out of room for all the stuff your family seems to constantly need.
Chevy's Tahoe was awarded a 5-Star NHSTA Overall Safety Rating, keeping your family safe whenever they're away from home. One of the most exciting new features of the 2022 Tahoe is the available electronic limited-slip differential, which taps into sports car concepts to boost the driving performance of a full-size SUVs. The eLSD system helps shift power in the event of a wheel slip, providing improved traction to support driver confidence and control in various weather conditions and terrain types. So, you'll feel just as comfortable driving it during a hot Phoenix summer as you do on our rare rainy days, and you'll always be ready for outdoor adventures in Flagstaff, Payson, or another Northern AZ city.
2022 Chevrolet Trailblazer
Do you want the flexibility of a crossover or small SUV, but also expect the easy maneuverability of a compact car? The 2022 Trailblazer may be exactly what you're looking for, with the added benefit of an eye-catching design and distinct style. From the cozy neighborhood streets of historic Mesa to the hustle and bustle of downtown Phoenix, the Trailblazer is simple to maneuver and park anywhere across the Valley. But don't let its nimble style fool you, because there's lots of room for family, friends, and cargo inside.
A tech-savvy infotainment center puts an array of features at your fingertips, while the multi-speaker system (with an optional upgrade to a seven-speaker Bose system) makes even the most repetitive of kid-friendly songs sound worthy of an award. A hands-free liftgate simplifies everyday errands, while fold-flat seats let you switch up space to make room for road trips around Arizona. The custom-style interiors are also worth a mention, especially because you'll feel like you're living a life of luxury – even if you're just headed to preschool pick-up.
2022 Chevrolet Spark
Usually, top lists of family-friendly cars are dedicated to SUVs and large sedans. But this time, we're redefining the classic concept of a "soccer mom car," because you can still get big performance in a small, sleek package. The Chevy Spark is a compact car that will zip around town with ease, taking you from the Gilbert Farmer's Market to State Farm Stadium and everywhere in between. Despite its seemingly small footprint, the Spark fits 5 passengers with a comfortable 33 – 41.7 inches of legroom and also offers more than 27 cubic feet of cargo space.
Cut fuel costs with this fuel-efficient family car, and enjoy the perk of being able to fit into any parking spot – so even the most packed parking lots won't be a problem. The Spark's maneuverability allows you to master tight turns, while safety and technology features keep you safe and connected wherever you go. And if budget is a top priority – and when isn't it? – the Spark is virtually impossible to beat.
Score a Winning Deal at Valley Chevy Dealerships
It doesn't matter what sports your kids play, what their extracurricular schedule looks like, or even how much equipment they need – if you're a parent or caregiver, you're probably always in search of a great deal. At our Phoenix Chevrolet dealerships, you'll find a fantastic variety of options to suit your specific needs, not to mention the best prices in the Valley so you can save big.
With everything you have on your plate, you don't need to waste time getting the runaround at other car dealerships in Phoenix. Instead, enjoy a hassle-free car shopping experience with Valley Chevy – and if you want to bring the kids in, they're more than welcome too! We'll get you out the door as soon as possible, sending you on your way with a car you love and a deal that can't be beaten. And when you're ready to upgrade your car to match your changing needs, we'll be here for that too.
Find out how to pick the best car for families with your lifestyle in mind; visit one of the Valley Chevy dealerships in Phoenix, the East Valley, and other nearby locations today!
Image Source: athichoke pim / Shutterstock