Seat Leon Cupra R | PH Used Review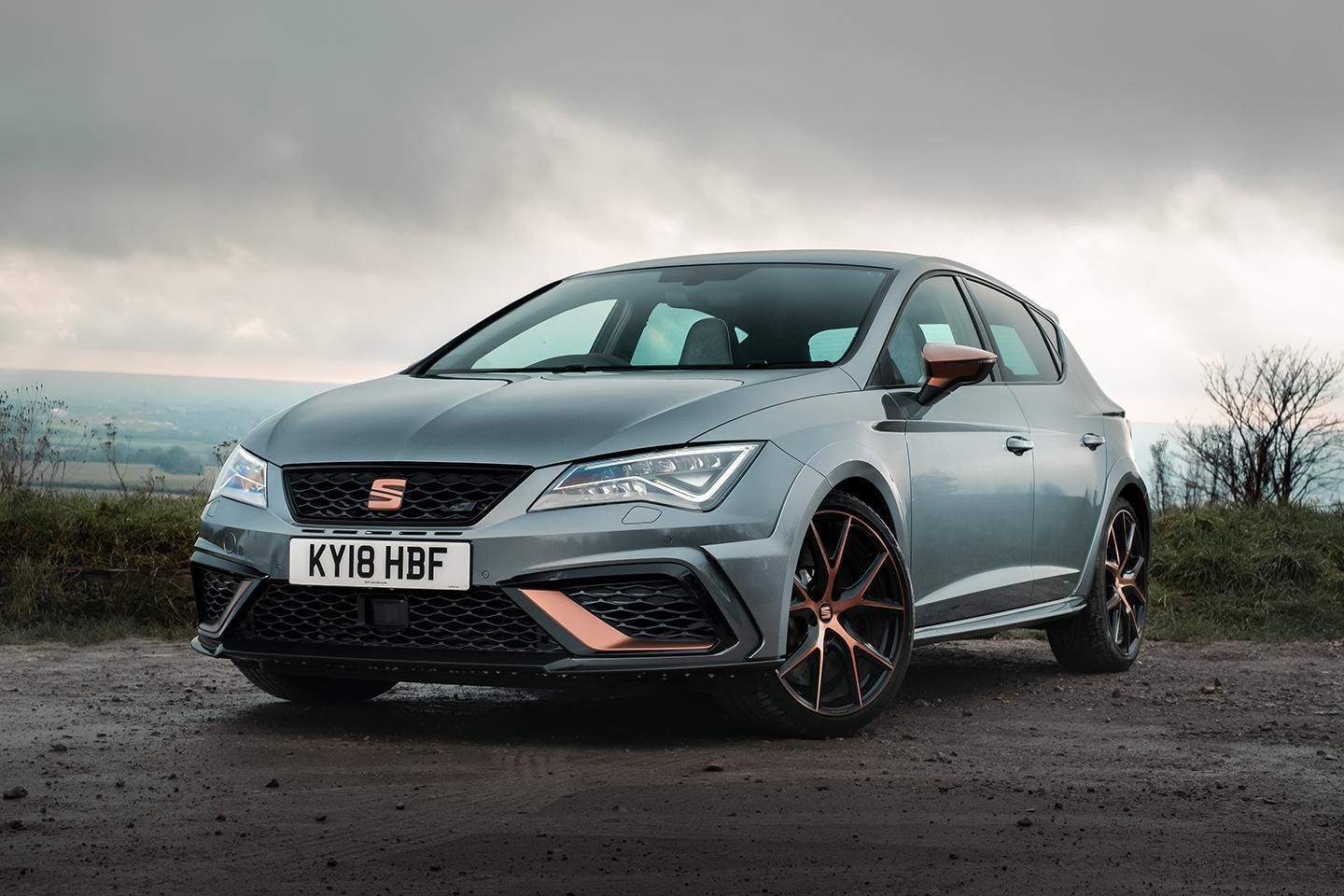 Back then…
Thanks to Marvel's expansive efforts, the multiverse is all the rage at the moment. Phase Four of the most profitable cinematic franchise ever devised puts the concept front and centre, and if you're the sort of person who likes three Spidermen for the price of one, it makes for wonderfully inventive hokum. But you don't need to be Dr Strange to have fun with the theory of parallel universes; thanks to endless and often opaque strategising, car manufacturers throw up ample opportunities to dwell on what might have been had things worked out even slightly differently.
If anything is worthy of an alternative timeline, it's the blink-and-you've-missed-it, limited-edition Seat Leon Cupra R, which, nearly five years on from launch, seems like it was custom-made to play ribbon-cutter for the manufacturer's standalone Cupra brand. You only need to look at it with your hindsight goggles on. Back in 2017 we marvelled at the standout weirdness of the dark matte paint on copper styling; now, of course, we know that the firm was merely softening the ground for what was just around the corner. Barely a month on from the model's international launch, Seat confirmed the creation of its upmarket offshoot.
Alas, the quickest, priciest Leon of its generation proved to be more of a fond farewell to Seat than a cheery hello to Cupra. For better or worse, the manufacturer chose the Ateca to launch its new assault on the public's imagination – and then promptly followed it up with the not dissimilar Formentor. The run-out Cupra R, already restricted to just 799 examples globally, was swiftly forgotten. And I'm not saying that just because PH never actually got round to driving it in the UK when it was new (though we didn't), but also because Seat hasn't ever got round to photographing the single immaculate example that resides on its heritage fleet. Which suggests its services are not in especially high demand.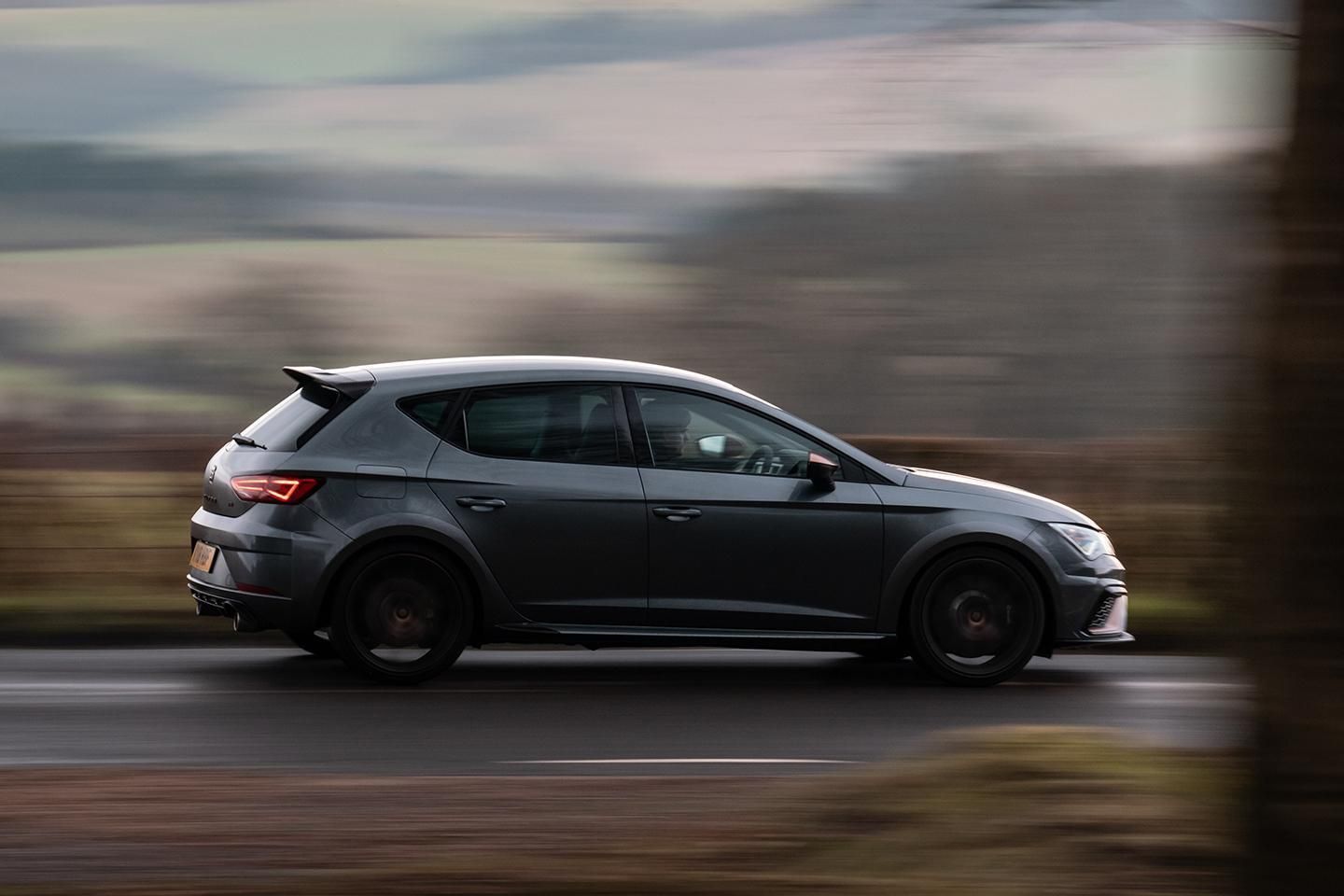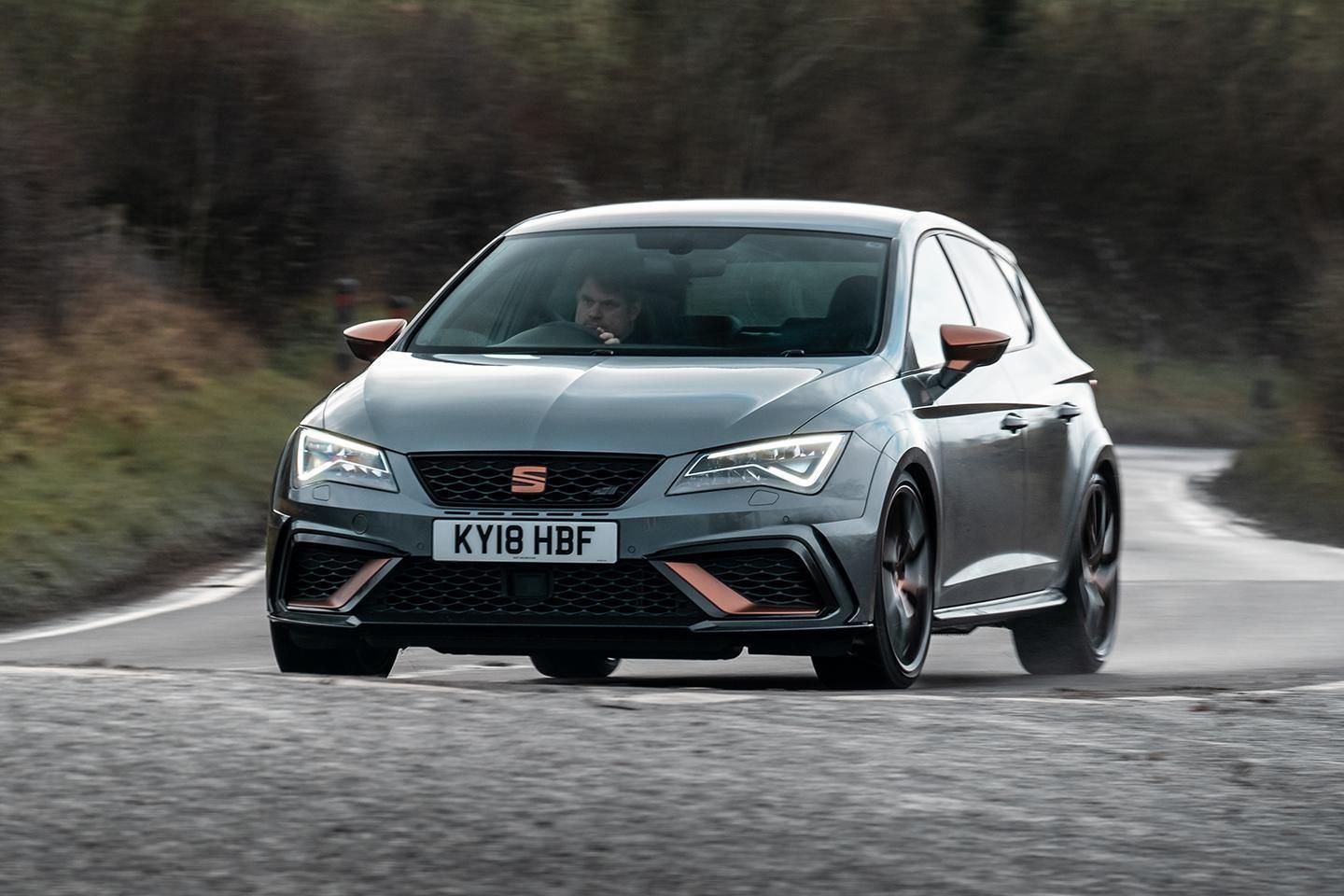 Nowadays…
This is a shame, because it turns out the Cupra R has rather a lot going for it. For one thing, it heralds from the fag-end of the last decade, which we're increasingly confident marks the conceptual high point of the front-drive hot hatch. This means that it has all the convenience you'd expect of a modern car (i.e. a decent-sized infotainment screen with sat-nav and Bluetooth and a DAB tuner) but also furnishes you with outlandish niceties like physical HVAC switchgear and analogue dials, and isn't overburdened with nannying safety features. Honestly, the extent to which this generation of Leon is better inside – and when I say 'better' I'm referring to its functionality, appearance and ease-of-use – than any of the cars that featured in last month's hot hatch shootout is something of a cosmic joke.
It doesn't stop there either. Because not only did the Cupra R add Alcantara in all the right places, it also featured a six-speed manual gearbox by default (or all the ones sold in the UK did). And say what you like about the pros and cons of DIY transmissions, but in 2022 it's hard to deny the satisfaction of finding three pedals in a front-drive hot hatch. Without them, the omnipresent 2.0-litre EA888 motor, even in its gunslinging 310hp format, isn't what you'd call a soul-stirrer. All too often the mouse-click paddles and seamless DSG suck all the juvenile gusto out of it. The Cupra R doesn't have that problem. Not when you're endlessly downshifting for the sake of it, and impulsively maximising time spent in second and third.
The basic mechanical pleasure of working the lightly-sprung clutch pedal and short-throw gear lever – and the eager-to-please, flat-tone surge generated in between – is redolent of the delectable Mk7 Golf GTI Clubsport S, which is hardly surprising when you learn they share the same engine map. But the real revelation is how much closer the Cupra R gets to doing a passable impression of its much more famous sibling in the handling department. Traditionally, the Leon has a reputation for being sturdily able and capably fast – and yet comfortably short of compelling. But the R manages to coax some real nuance out of its tweaked chassis settings.
Much of this is doubtless thanks to a dramatic increase in the amount of negative camber afforded to the front axle. This too was a Clubsport S wheeze, and, alongside a marginally wider track front and rear and slightly sharper steering, it pays dividends in all the corners that might otherwise have tripped up a more benignly configured Leon – and without the optional Cup 2 tyres, either. Factor in better fast-road suppleness from revised adaptive dampers, and you get the kind of astutely fluid and deceptively entertaining drive that typically separates a truly laudable hot hatch from all the rest.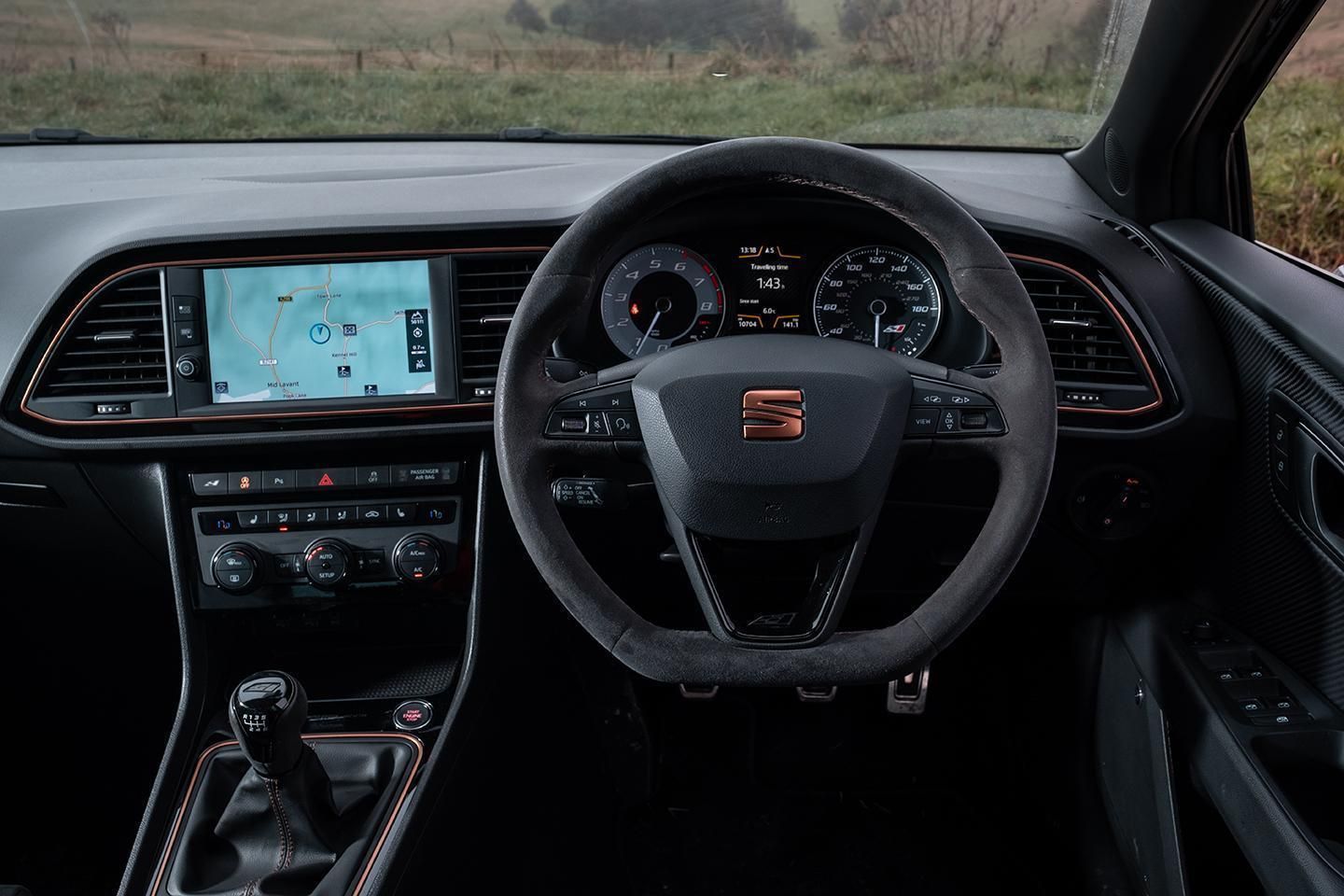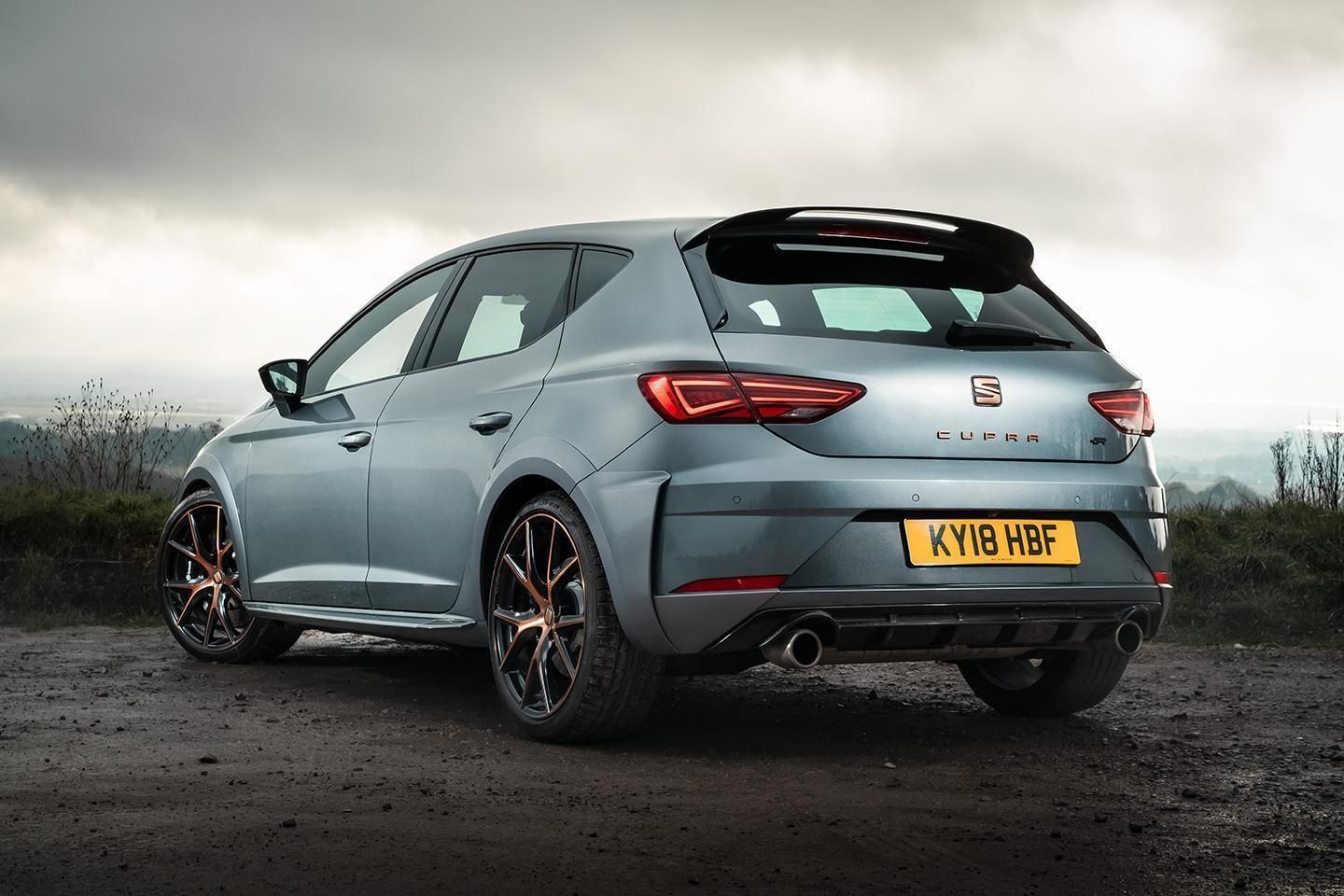 Should you?
Despite its manifest qualities, on paper the Cupra R was originally a tough sell. At launch it was pricier than the then-new Honda Civic Type R – and it would be hard to recommend it over an FK8, then or now. Of course, Seat didn't need to worry about that because it only built 24 right-hand-drive examples, which doubtless made the car easier to shift than it otherwise might have been.
Obviously that places the Cupra R high among the more notable hot hatch rarities, and ought to ensure precious little drop in the asking price when it comes to resale. Which in turn means the seldom-seen model is likely to remain the preserve of Seat super-fans. All power to them – but for the rest of us, it's hard not to dwell on the multiple what-ifs generated by the R's various enhancements. Had just a little more oxygen got to the idea, even without a Cupra logo, there might be at least a few hundred examples of a genuinely good-to-drive Leon knocking about on British roads. That would've benefitted every hot hatch enthusiast – and probably delivered a more effective shot in the reputation arm than any number of copper-tinted compact SUVs.
SPECIFICATION | SEAT LEON CUPRA R
Engine: 1,984cc, 4-cylinder turbocharged
Transmission: 6-speed manual, front-wheel drive
Power (hp): 310@5,800-6,500rpm
Torque (lb ft): 280@1,800-5,700rpm
0-62mph: 5.8sec
Top speed: 155mph
Weight: 1,453kg
MPG: 38.7 (NEDC combined)
CO2: 170g/km
Price then: £34,995
Price now: TBC
Source link