Successful McLaren Gulf livery from Monaco helped inspire MCL36 design
McLaren CEO Zak Brown says the team's new livery was inspired in part by the success of their one-off 2021 designs in Monaco and Abu Dhabi.
McLaren's colour scheme in Monaco in particular drew a lot of attention at the time, with their Gulf sponsorship lending itself to recreating a classic look that was widely regarded as one of the best-looking cars of the season.
They added a multicoloured element to their car in the season finale in Abu Dhabi as well, and the lighter shade of blue unveiled on the MCL36 on Friday night has been carried over from the success of their Monaco look last season.
Brown said the team are constantly looking for ways to improve their look after returning to the team's original 'papaya' orange colours, with their new IndyCar and Extreme E cars having also been unveiled at the same event.
"We've been evolving our livery since we've got back to papaya," Brown told reporters, quoted by Autosport.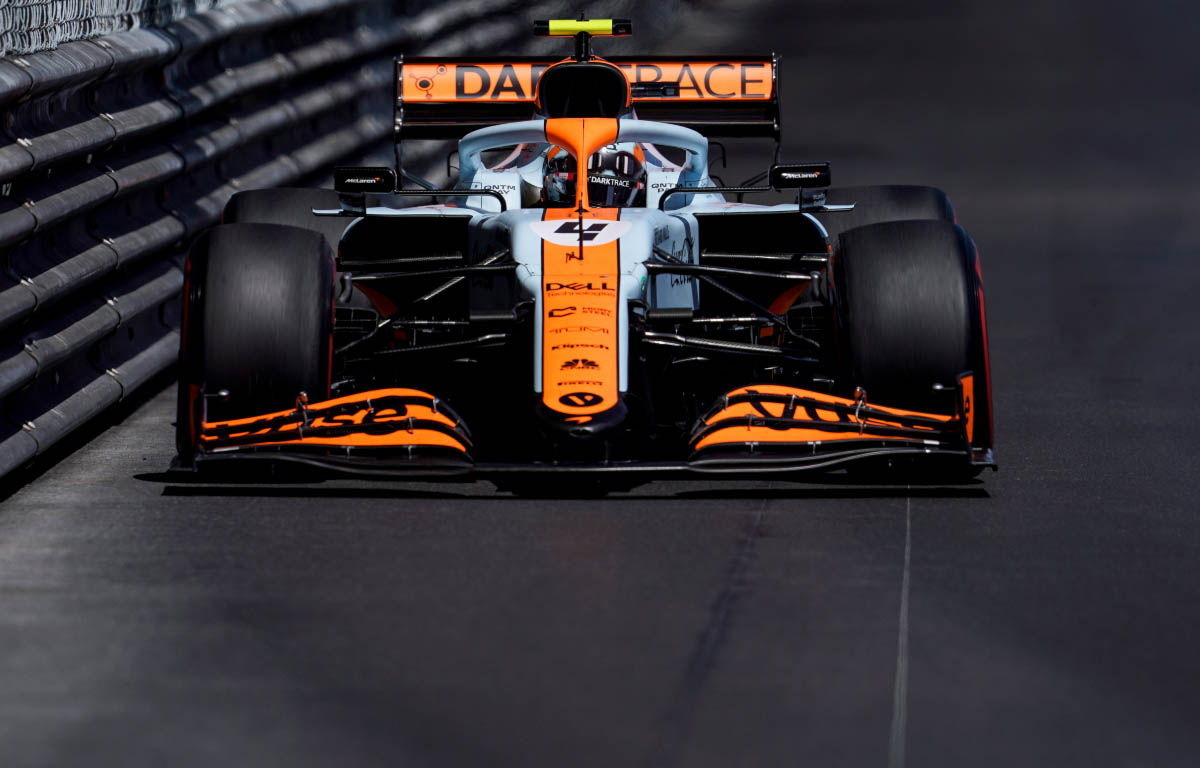 "We wanted something that was very vibrant and change the shade of our papayas.
"I think the livery changes that we did last year, both in Monaco and in Abu Dhabi, we had a lot of great fan reaction, and they liked to see a lot of energy.
"I think it's got some nice speed and elegance to it, that we thought would go on top of the fast race car that hopefully we've designed this year. So it's just a natural evolution, and also trying to make sure we give all of our corporate partners a good stand out on the car."
All three cars launched on Friday bore a striking resemblance to one another as the team expands, having bought a majority stake in the Arrow McLaren SP team and launching an Extreme E line-up for the first time.
Brown said that he wanted all McLaren teams to look like they're operating under the same name, to show off their global presence with a distinctive appearance that he feels will be unique to them.
"We're McLaren Racing," he said. "Formula 1 is clearly our centre of gravity if you like. We think as a single racing entity, so if we can tie our racing programmes together that is positive.
"I think they look fantastic along with the Extreme E and Esports, so we wanted people to be able to look at them and be able to go 'yeah, that's a McLaren' regardless of the racing series that you're looking at."