Sergio Perez will have to fight "a war internally" if he wants the Formula 1 title
Sergio Perez will have to "fight a war internally" at Red Bull if he wants a first World title, according to Mexican journalist Luis Ramirez.
Joining Red Bull last season, Perez played a back-up role in Max Verstappen's title fight. That was highlighted at the Abu Dhabi Grand Prix where he held up Lewis Hamilton for two laps, slowing the Briton by eight seconds.
This year, though, the Mexican driver is keen to get involved himself, maybe even challenging his team-mate for the 2022 World title.
Ramirez reckons that is easier said than done.
"He will have to fight a war internally," he told Motorsport.com.
"Because now Max is champion, he carries even more weight within the team and we know there is a first and second driver at Red Bull.
"Perez will have to fight to change that internal pecking order.
"But if Checo has shown one thing in Formula 1 in the past year, it is that he never gives up. And that's why he drives for Red Bull."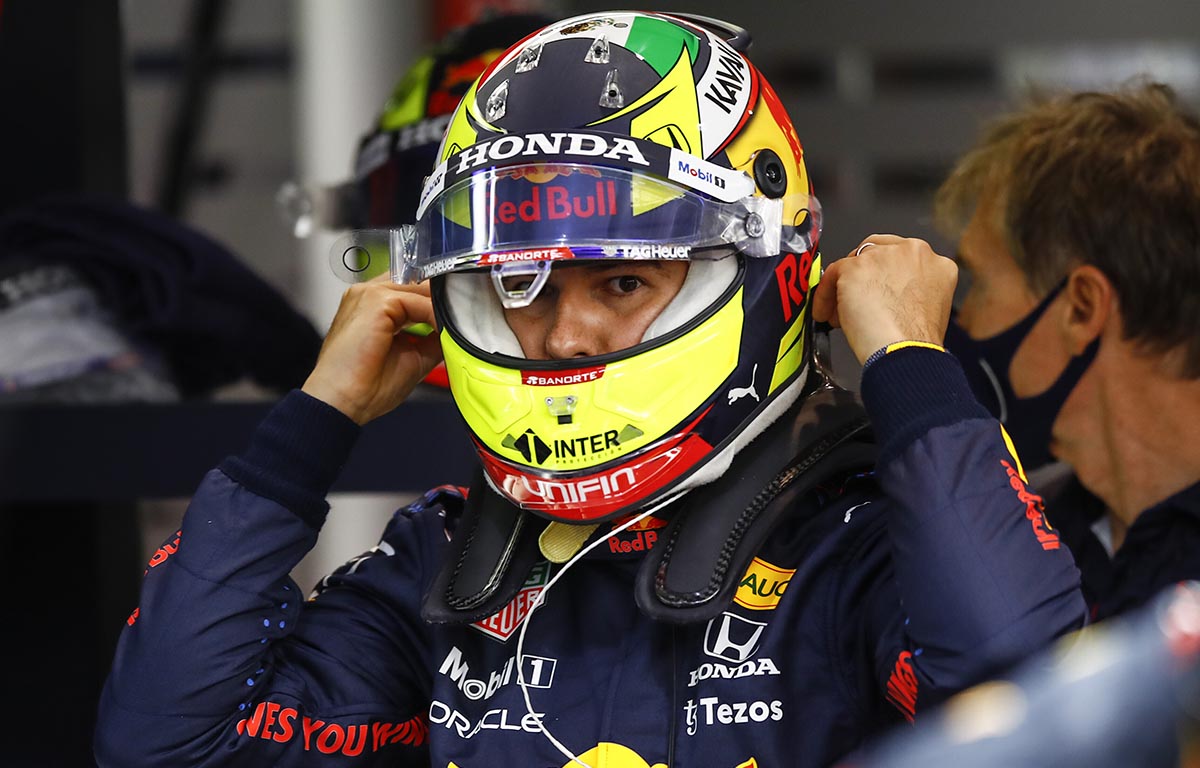 He does, however, feel 2022 is Perez's best opportunity given all the new regulations, which include brand new cars designed on a completely different philosophy to Verstappen's 2021 title-winning RB16B.
"Now he has had a year at Red Bull, he knows how to get the best out of the team," Ramirez said. "But 2022 is a year of many changes. From the new rules for the car to the freezing of the development of the power units, and from a calendar with a record 23 races to a new fuel.
"If Red Bull continue to compete at the front, Perez will have the tools, the hunger and the talent to be a title contender. So I think he has chances."
Perez finished fourth in last year's championship, taking the win at the Azerbaijan Grand Prix.
Both the driver and Red Bull sporting director Jonathan Wheatley have highlighted the challenges the driver had to face last season as he swapped from Racing Point to Red Bull.
Adjusting to a new car, designed with a different philosophy, as well as a new engine and general procedures, Perez faced several challenges.
"It was a difficult first year for Checo," Ramirez said. "It went up and down in the beginning.
"There were fantastic results such as the win in Baku and the podium in France, but then a run of six lesser races that prevented him from finishing higher in the championship.
"That was something Perez had expected himself as he switched to a new team after many years driving for a team that understood him perfectly.
"In the end, however, Sergio lived up to Red Bull's expectations by being a reliable driver who could serve Max. In that respect, Checo's experience of working under pressure has been a determining factor."
PlanetF1 Verdict