Seat Ibiza FR | Shed of the Week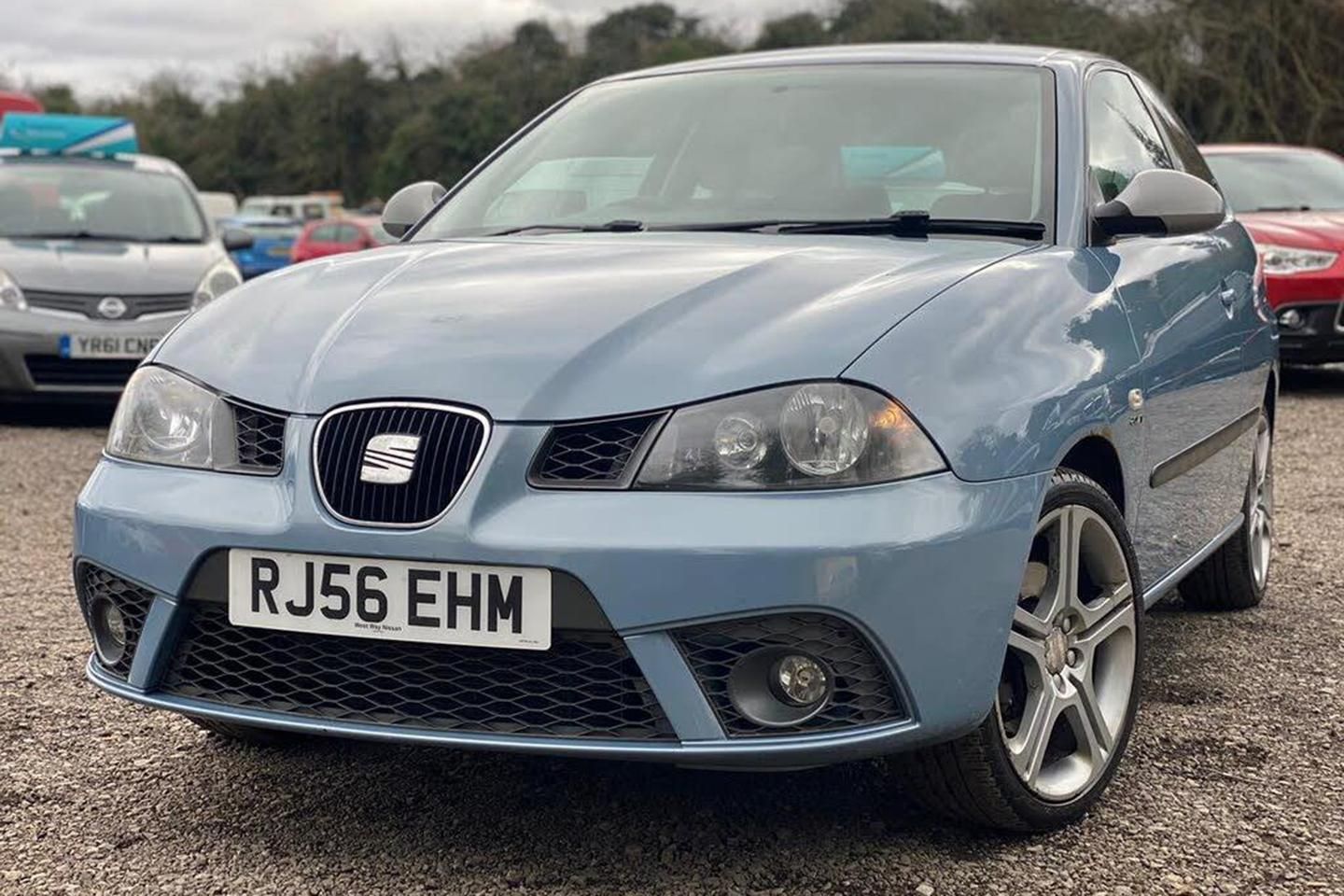 There's no substitute for cubic inches, as some American tuner possibly once said. In fact, they would have been wrong on that. There is a substitute for a lack of engine size, and that is to think laterally. Stick with the biggest engine you can, but then shrink the size of whatever it is that the engine is meant to be shoving along the road. You get the same result, performance wise, and smallness often means more fun, as Shed nervously tries to get Mrs Shed to believe.
Smarter folk than Shed will no doubt come here to put him right on this, but he always says that the Mk1 Mini Cooper was the first really small car to be endowed with grin-inducing performance beyond its station. If we liken the 180hp Cupra R version of the gen-three 6L Ibiza to the hottest Cooper, which was the S, we can surely nominate the 150hp FR that is today's Shed of the Week as the equivalent of the regular Mk 1 Mini Cooper, which was just as much of a blast as the S.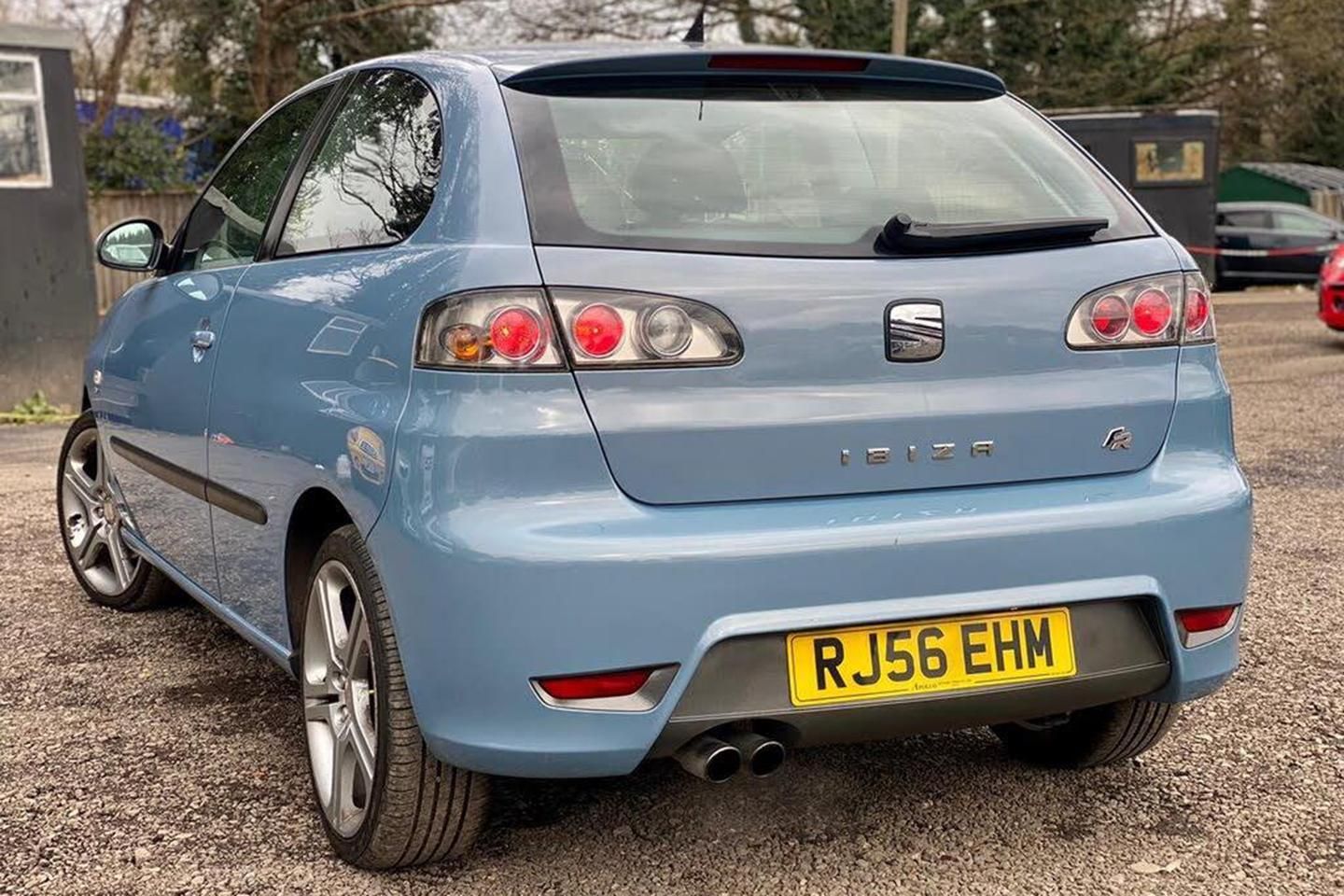 The FR was a nippy little motor that was much admired by the motoring press in the mid-2000s. It weighed 1,154kg, did 0-60mph times in the low eights and went on to 134mph. The problem with the motoring press is that they never buy their own cars, at least not ones that they have to rely on like the rest of us. As such they would never spare a thought for the poor mug that was going to end up stranded on the hard shoulder of the M6 at Shap Fell on a roaring November night in the Ibiza FR that they had loved so much when it was new.
They didn't all conk out, of course, but it did have the 1.8-litre turbo engine that powered a host of VW products back then (including the Audi TT); while that should have provided stonking performance in such a little car as the Ibiza, it did acquire a bit of a reputation for dropping owners in the poo. In all fairness the core engine was strong. It could be tuned to well over 300hp with just bolt-on mods, but the ancillaries that VW, SEAT and Audi bolted onto it at the factory – coils, sensors and the like – weren't all quite so great. In many ways you were safer with the unctuous torque of the 1.9 TDI, which chugged out 229lb ft in FR form and 243lb ft as a Cupra. They were tuneable too, and they gave you a lot more mpg than the oddly boozy turbo petrol.
Shed's cataracts have been playing him up of late so he's hoping this next bit is human error, but the colour matching of the tailgate of this car seems a touch random. Luckily the vendors are selling it with full specs on (according to their ad) so at least they can see what they're doing.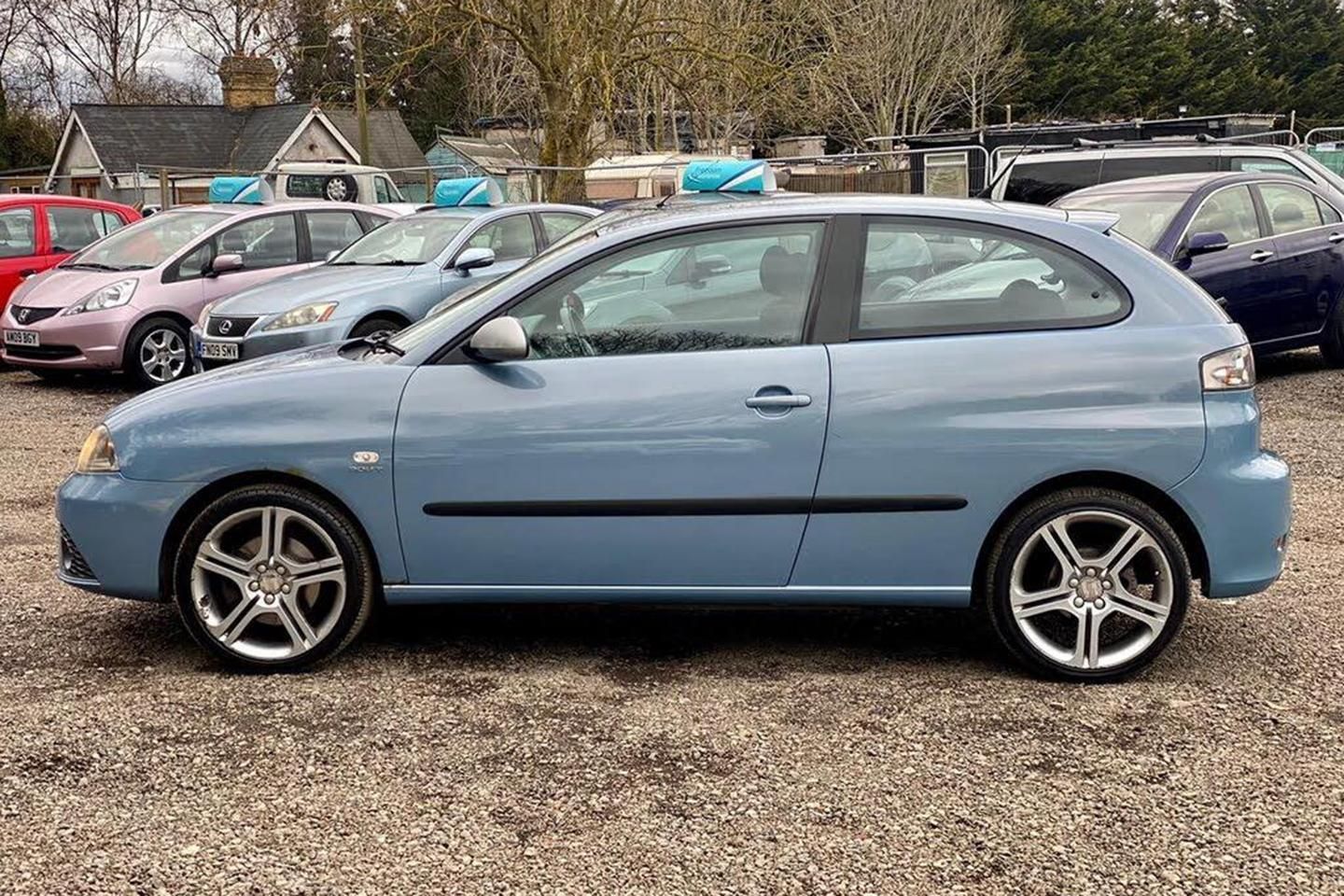 Nobody likes to see brown tingeing in any context as it's rarely a good sign, but that nearside wheel arch does appear to have a spot of brownage on it. Not structural, obviously, but it makes you wonder what else lies underneath those arches apart from the obvious, i.e., what looks like a set of Cupra wheels shod with Duraturn Mozzo 4S+ tyres. Dura what now? In its PR blurb, Duraturn says that they make 'extraordinary tyres… a tyre that will get out of the way and let you be you.' Shed likes the idea of a tyre that gets out his way but, ultimately, he prefers one that allows him to get out of the way of a hedge or other immovable and unfriendly object, like his wife. (The staining on the seats suggests that this type of nerve-jangling moment might have occurred more than once in this car's life, but we can't be sure about any of that.)
Something we can be reasonably sure of however is the information on the MOT history, which for Shed at least paints a picture of a car that's been used by the (apparently) two owners in the manner you'd expect for a car like this, with lots of wear to tyres, brakes and suspension, and plenty of fails over the years. The good news is that last November's MOT was passed clean after an initial failure on CV boot and parking brake faults, so the new owner will be good to spend the approaching warmer months – and some of the colder ones – without having to worry about booking it in for a new one. Fancy it?
Source link