Ricciardo unveils peachy 'present momentum' 2022 lid
Daniel Ricciardo is keeping up with the habit of whipping up a new helmet livery ahead of the F1 season, and for this year's campaign the McLaren driver has pulled out of his bag a distinctly 'peachy' lid.
The 32-year-old Aussie heads into his second season with McLaren and while his first campaign with the Woking-based outfit was marked by a low-profile first half, Ricciardo made up for the slow start with a dominant win at the Italian Grand Prix at Monza.
Still, the eight-time Grand Prix winner will be hoping that McLaren's all-new 2022 contender, which the team will unveil on Friday evening, will allow him to fight more often within F1's upper tier.
Read also: Ricciardo could stay at McLaren 'until the end of my career'
To fulfill that ambition, Ricciardo will rely not only on his machine and talent but also on two catch words inscribed on the top of his lid: 'Present Momentum'.
As he detailed his new helmet, the Aussie explained the simple philosophical sense behind his new peachy motto.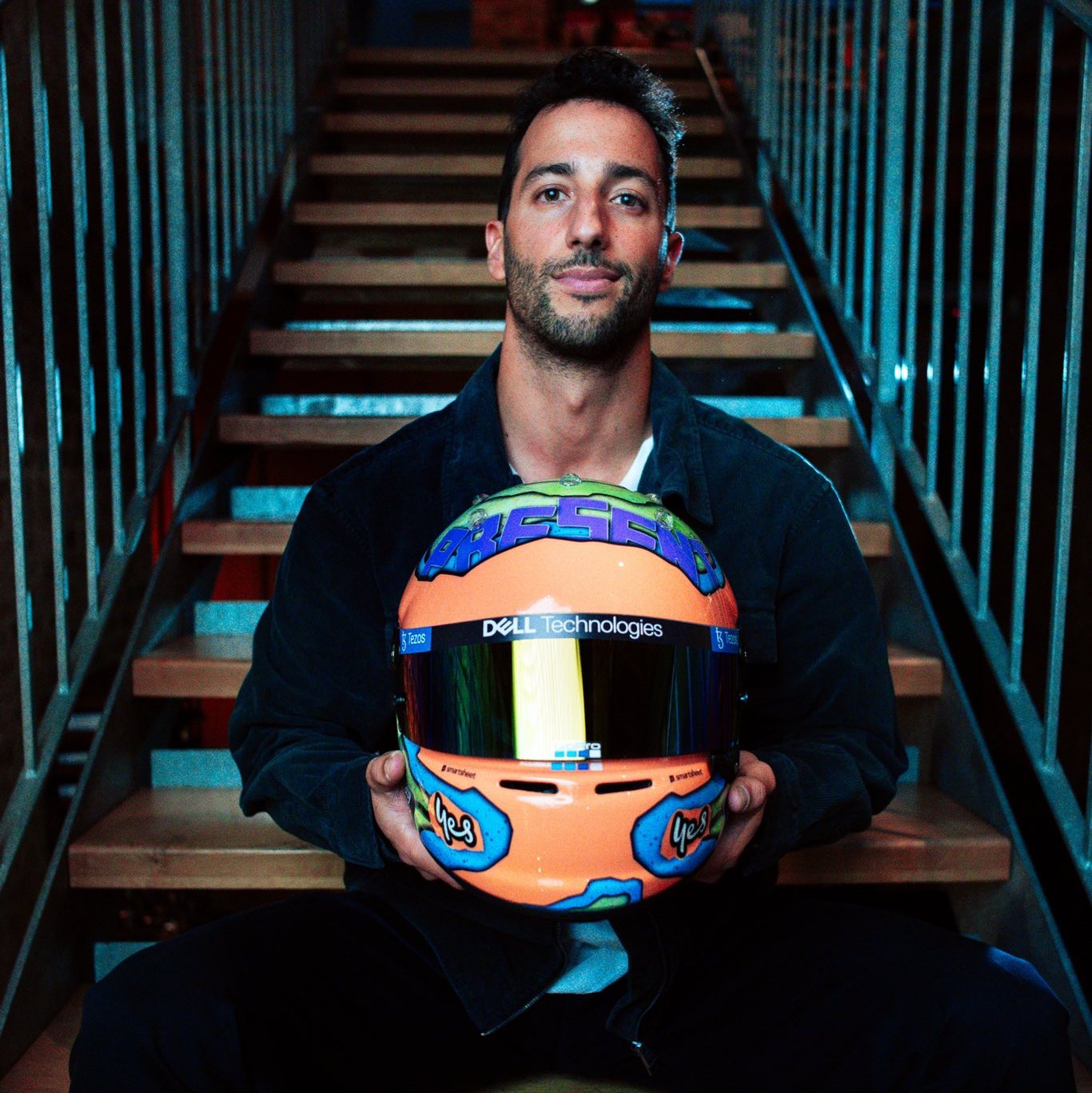 "This year it is 'present momentum', and it is really just about being present in the moment," he said in a short video posted on Instagram. 
"I think it is so easy to get caught up in what lies ahead, you get excited or you're constantly thinking 'what's next?'
"But it is so important to be in the moment, in the now, make those moments beautiful and then it will give you momentum to move forward with purpose."
"So hope you like it, can't wait for it to hit the track."
Gallery: The beautiful wives and girlfriends of F1 drivers
Keep up to date with all the F1 news via Facebook and Twitter
The post Ricciardo unveils peachy 'present momentum' 2022 lid appeared first on F1i.com.