These Are Our Three Favorite Corvettes For Sale by Corvette Mike This February
With the month being February and Valentine's Day just around the corner, now is the time to surprise your loved one with a classic or pre-owned Corvette from Anaheim's original Corvette Mike! Or you can print out these pages and strategically leave them lying around with hopes someone gets the hint and surprises you! Either way is okay with us! After scouring Corvette Mike's online inventory, we've narrowed our three favorites this month to a rare '58, the iconic '63 SWC, and a nearly new C7 Grand Sport Coupe!
Each of these three cars listed for sale was sourced directly from their owners as Corvette Mike skips the auto auctions and only purchases quality Corvettes for resale from private owners. If you have a low-mileage or rare Corvette that you are ready to part with, reach out to Corvette Mike and let them know what you got!

2017 Corvette Grand Sport Coupe
Chevrolet surprised many enthusiasts with the reveal of the new C7 Grand Sport in 2017 and the car went on to garner many positive reviews for hitting the sweet spot between the Stingray and Z06 as the Grand Sport combined the Stingray's LT1 460-hp V8 and the Z06's widebody design with upgraded suspension and brakes.
This 2017 Corvette Grand Sport Coupes is one of 521 offered in Long Beach Red and it's outfitted with the 2LT Kalahari interior. The original buyer selected the 8-speed paddle-shift automatic transmission to pair with the LT1 small-block V8 and with only 5,000 miles on the odometer, it's practically brand new! The Grand Sport is also showing an aero kit with a front splitter, side rockers, and rear spoiler, and its curb appeal is further enhanced with the polished Grand Sport Cup wheels and Black brake calipers.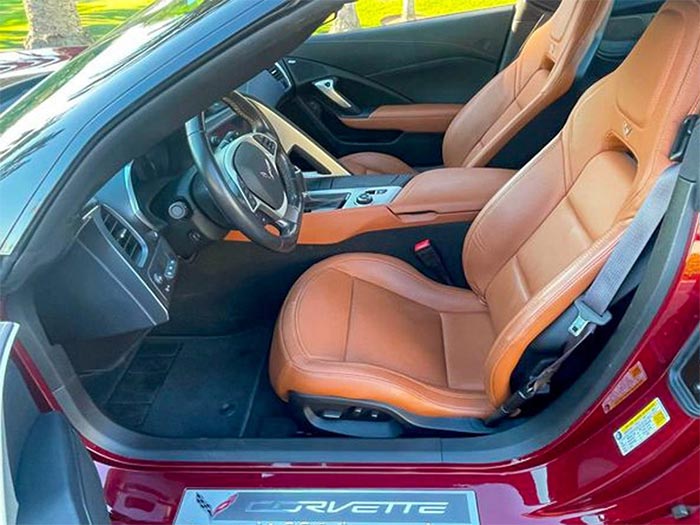 Other options on this beautiful Grand Sport Coupe include the 2LT equipment package which adds the Head-Up Display, Curb View Cameras, premium Bose audio, and the Nav system has the Performance Data Recorder to record your next level driving adventures! Also included are such conveniences as the memory package, heated and ventilated seats, battery protection package, and Carbon Flash Badges.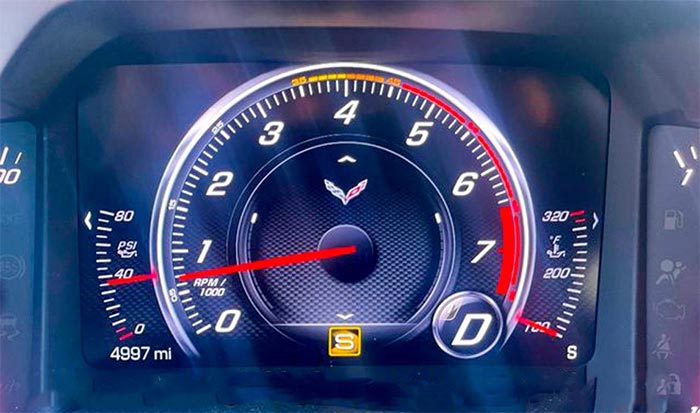 This 2017 Long Beach Red Corvette Grand Sport Coupe won't be around long! For details or more information, contact Tim at 714-630-0700.
1963 Corvette Split Window Coupe
Those of you watching the recent collector car auctions know just how crazy the market is going over the 1963 Corvette split-window Coupes. The iconic split-window design was only offered in 1963, and today it is one of the most highly prized models in Corvette's 70-year history. This new arrival is so fresh on the market, the pixels on its Corvette Mike website listing are still drying!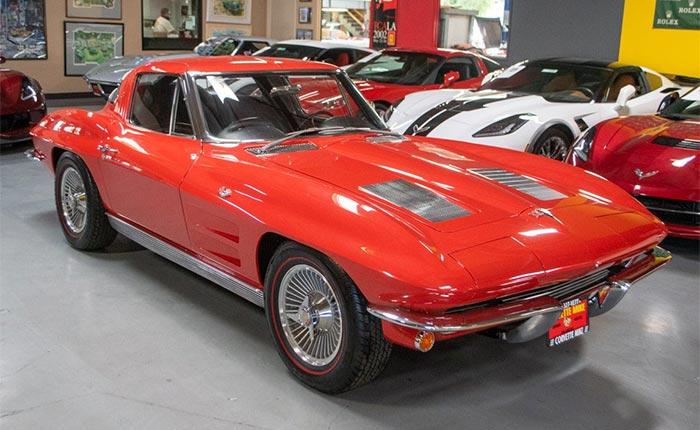 This Riverside Red Sport Coupe was just acquired from one of their collector clients in Northern California and it's the real deal if you're asking! The Red/Black Coupe was given a "frame-on" restoration with stunning new paint while the highly detailed and correct engine bay holds a matching-numbers L76 327/340 ci V8 coupled to a 4-speed manual transmission. Mileage is reported to be 45,040. Bright knock-off wheels wrapped in red striped Blackwall radials help to complete the look.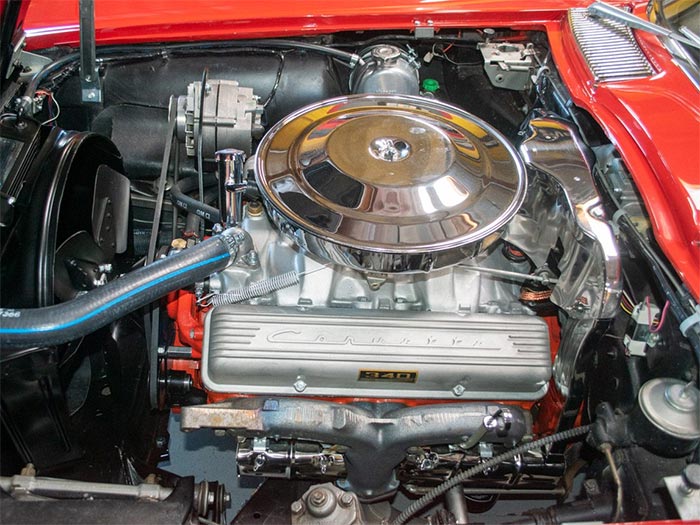 Corvette Mike says "there is currently no other Corvette generating the excitement that the '63 Split Window is" and that's really saying something! Quality examples like this Riverside Red/Black Sting Ray are becoming harder to find and more expensive with each passing month. If you're ready to add a '63 Split Window Coupe to your collection, this might just be the time! Contact Tim at 714-630-0700 for details and pricing on this iconic sports car.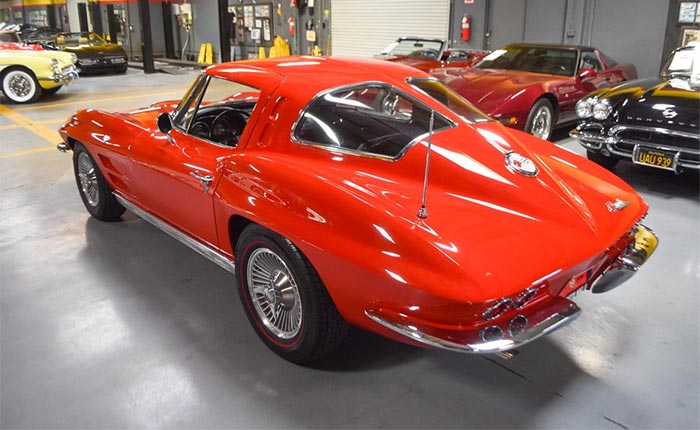 1958 Corvette Roadster
The 1958 Corvette is also considered an iconic model for the Chevrolet Corvette with its art deco-inspired two-tone coves, tons of chrome, and several one-year-only design features in its own right. For the enthusiast who wants to capture the magic of those first generation Corvettes, you could hardly go wrong with any example from the model year. This Panama Yellow roadster with charcoal interior, however, is anything but a typical example.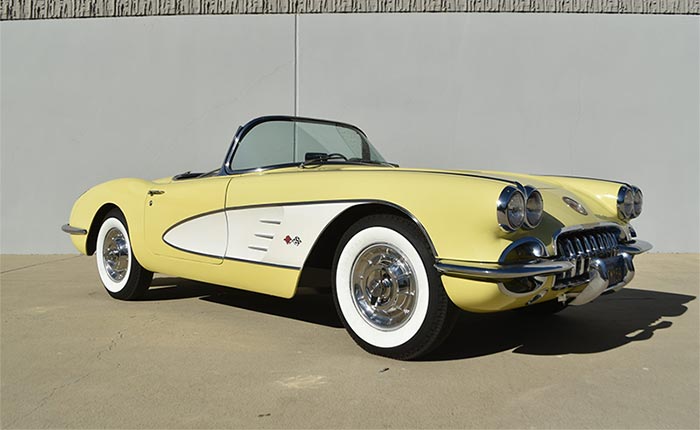 Collectors love rare cars with interesting colors and low build quantities and this 1958 Corvette checks both of those boxes. Buyers in 1958 had three choices of transmissions available with the original owner selecting the Powerglide automatic transmission to pair with its correct 283/230 V8 engine. The roadster is one of 455 painted in Panama Yellow and Corvette Mike suggests that there might only be 100 of the Panama Yellow roadsters equipped with the automatic transmission. It's a rare 'Vette indeed!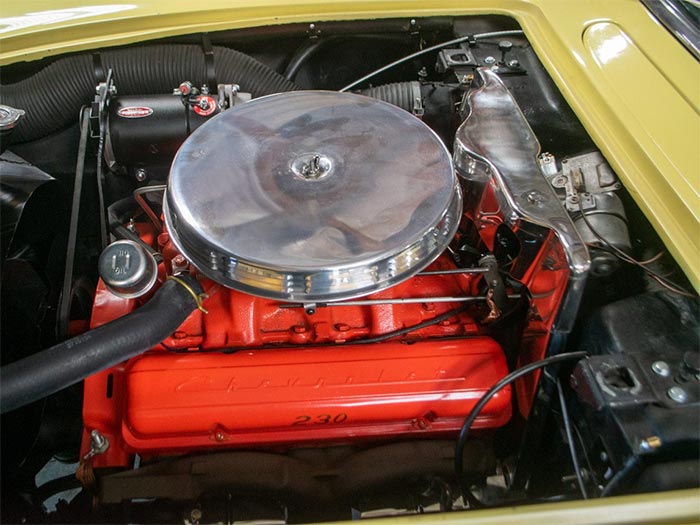 The roadster looks straight out of the 1950s with the Goodyear wide whitewall tires and the two-finned spinner hubcaps. The dash cluster shows the engine has made 241506 revolutions in addition to the 32,034 miles listed on the odometer. A black soft convertible top that looks brand new is also on the car.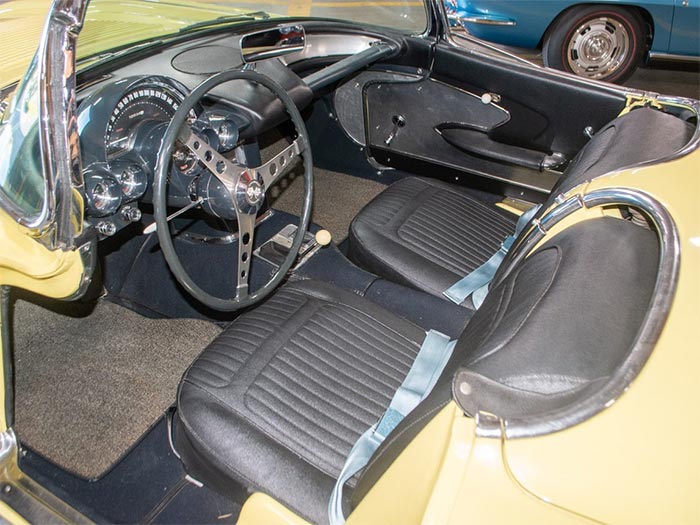 The Panama Yellow '58 Corvette was recently acquired by a "fanatic Corvette collector for his wife" say the website listing. Unfortunately for him, she liked her Lexus more so her loss is your gain! Call Tim today at 714-630-0700 for pricing and other information on this fabulous 1958 Corvette!
To learn more about these three highly collectible Corvettes for sale or to view the other collector Corvettes offered by Corvette Mike, visit them online at CorvetteMike.com or give Tim a call at 714-630-0700 and let them know you found them here on CorvetteBlogger.com!

Source:

CorvetteMike.com


Source link