Chevrolet announces 70th Anniversary Corvette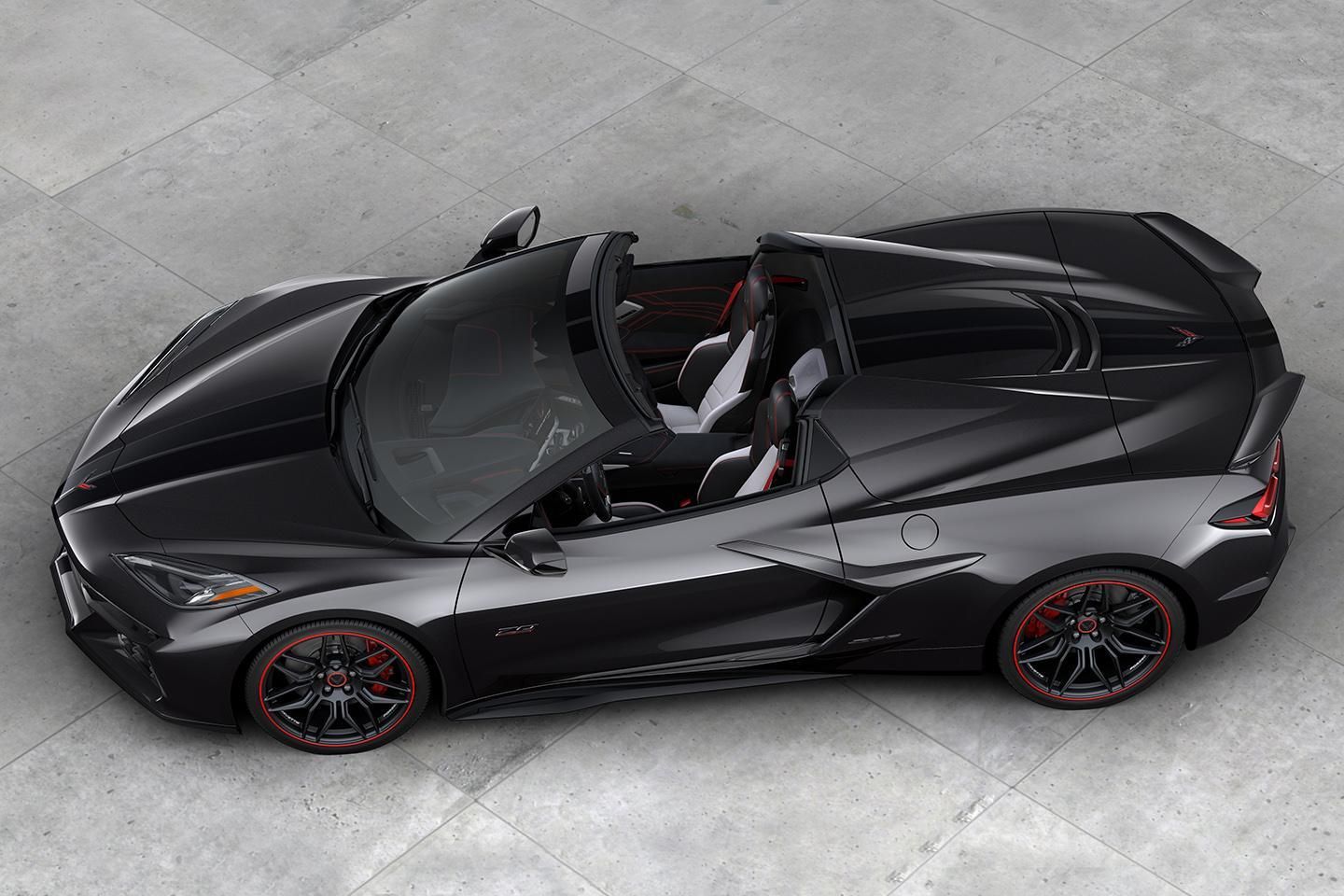 Although there are some significant automotive anniversaries coming in 2022, Chevrolet is already looking one step ahead. It's a big one, too, as 2023 is 70 years since the first Corvette Stingray was made, and there's not another nameplate out there that's been in production as long. Remember both the 911 and Mustang didn't come along until the 1960s. The big 7-0 is worth celebrating, then, and thanks to the strange way that American model years work, 70 years of the Corvette can be celebrated in January 2022 with the Z06 70th Anniversary Edition.
Looks good, right? Based on the recently revealed, 670hp Z06, the 70th car will be offered in two unique colours – White Pearl Metallic Tri-coat or Carbon Flash Metallic – with optional stripes (grey or black depending on paint colour) because it's not a special edition Corvette without stripes. The new model also gets its own wheel design, two-tone leather, badges, logos, and a custom luggage set. 'Edge Red' is accented throughout the 70th Anniversary, too, found on the wheel rims, brake calipers and engine cover.
The first Corvette Z06 70th Anniversary Edition, VIN 001, is going to be auctioned by Barrett-Jackson on January 29th. Former Corvette racer Oliver Gavin will drive the car onto the block, and the proceeds of the sale will go to Operation Homefront in the USA. Chevrolet has sponsored the charity for a few years, and organised similar sales in the past – the first C8 Corvette sold for $3m in 2020. It would be a surprise for the 70th Anniversary car to go for any less.
Those unable to spend million on a Corvette will be pleased to know that production of the anniversary car begins later in 2022, presumably at quite a lot less than that. In fact, every single buyer of any MY2023 Corvette will be able to join in the celebrations, as each one built will carry an interior plaque and rear window graphic to mark the occasion. It's not clear yet whether the 70th Anniversary will be built in right-hand drive, although, to be honest, a plain old 8,600rpm Z06 sounds more than good enough. What a way to mark 70 years that will be for UK-based Corvette fans.
Source link