F1 news LIVE: Lewis Hamilton future unclear as Valtteri Bottas reveals Mercedes issue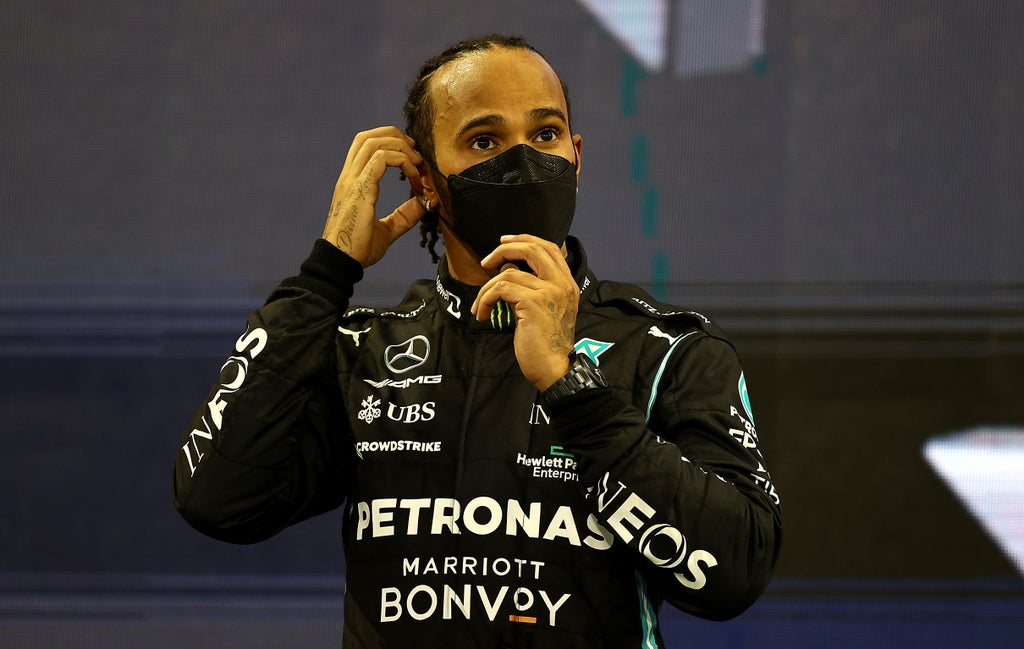 FIA Investigation Key To Hamilton's F1 Future
Lewis Hamilton's future remains unclear with the seven-time world champion remaining off the grid for the time being after a bitter ending to the 2021 season for the Briton and Mercedes as Max Verstappen snatched the title from their grasp in a thrilling final lap in Abu Dhabi.
There is plenty of speculation and news surrounding the new season with new rules and regulations introduced to bring greater variety, while the manner of the finale last season has ensured discussions remain ongoing between Mercedes, Toto Wolff and the FIA, with Michael Masi's decisions and performance scrutinised further. There is even a two-month wait for the results of the FIA's inquiry into the highly controversial ending to the race, with Formula One's governing body confirming their findings will be released on the eve of the opening weekend of the 2022 F1 season.
Away from Hamilton and Mercedes, there is a shuffle on the grid with plenty of drivers out of contract and more speculation surrounding who will emerge as part of a fresh-look team for the 2022 campaign. Sergio Perez did wonders for Verstappen's title hopes with a fine drive in Abu Dhabi, but his future remains unclear with Red Bull. Elsewhere Carlos Sainz at Ferrari, Fernando Alonso at Alpine, Pierre Gasly and Yuki Tsunoda at AlphaTauri, Sebastian Vettel at Aston Martin, Nicholas Latifi at Williams, Alex Albon at Williams, Guanyu Zhou at Alfa Romeo and Mick Schumacher at Haas all need to extend their contracts or secure a seat elsewhere.
Mercedes will need the FIA to mend their relationship with race director Michael Masi after withdrawing their appeals of the result in Abu Dhabi on the condition that the FIA would analyse the closing stages of the race, in order to "improve the robustness of the rules, governance and decision-making in Formula One".
Meanwhile newly-elected FIA president Mohammed Ben Sulayem has been in touch with Hamilton as the governing body looks to regain the seven-time champion's trust in the sport, but the results of the inquiry are said to be crucial in whether they are successful. Follow all the latest F1 news below:
1642190407
Lewis Hamilton's 'motivation' will not allow Michael Masi future to dictate 2022 return
Martin Brundle maintains Lewis Hamilton cannot give Mercedes ultimatums over Michael Masi's future in the sport as it would contradict his motivation and desire to race.
"I'm a little bit uncomfortable, let's just put this issue to one side, of a team and a driver starting to determine who's doing what in race control, or in any other role in Formula 1 to an extent. That's the tail wagging the dog," Brundle said.
"If my driver came to me, if I was a Formula 1 boss, and said 'Look, I don't think I want to race any more if that guy's still around', I would immediately stop thinking about race control and start thinking 'Hang on, has my driver lost his motivation?', which, of course, he hasn't.
"Lewis will be back and be pressing the throttle ever harder."
Jack Rathborn14 January 2022 20:00
1642189207
Lewis Hamilton 'will be back', claims Martin Brundle
Lewis Hamilton "will be back", claims Martin Brundle, who also dismissed suggestions Mercedes could pull out of the sport if race director Michael Masi remains in the sport after the bitter fallout over the Abu Dhabi Grand Prix.
"Absolutely not. Don't buy any of it, to be honest," Brundle told Sky Sports.
"I'm sure Toto is being asked by Lewis 'What are you doing about this?'
"Formula 1 is fantastically successful for the Mercedes-Benz brand. Lewis is 37 years old, we know he is still driving at his peak [and is] incredibly determined and competitive, and he'll be back."
Jack Rathborn14 January 2022 19:40
1642188007
Martin Brundle calls for Michael Masi to receive more support
Martin Brundle believes Michael Masi needs support, not to be pushed out of Formula 1 altogether.
The race director attracted controversy after his impact on the Abu Dhabi Grand Prix, but rather than banish him entirely, Brundle believes the workload requires a better support team.
"This is way too big of a job for one person to handle this in a 23-race season, it's only going to grow," said Brundle.
"Masi, if he stays, needs a lot of support around him and I suspect that is what they're looking at at the moment.
"And who would actually want to step into his shoes right now?"
Jack Rathborn14 January 2022 19:20
1642186807
Valtteri Bottas pinpoints main difference between himself and Lewis Hamilton at Mercedes
Valtteri Bottas believes Lewis Hamilton's "race pace and tyre management" are the biggest differences between their success at Mercedes.
"Many times he had to copy my setup for the qualifying last minute," Valtteri Bottas told GPFans.
"Driving style-wise, tyre management is one of his big strengths, and in any condition and circumstances, he always finds a way, how to be able to extend a stint or the best way to efficiently keep the tyres in a good condition.
"That race pace and tyre management part has probably been the biggest difference between me and Lewis and consistency is what he's had with those things."
Jack Rathborn14 January 2022 19:00
1642185607
Johnny Herbert maintains Michael Masi has 'done too much damage to F1'
Ex-F1 racer Johnny Herbert maintains race director Michael Masi has 'done too much damage' to the series to remain in his role for 2022.
"In many respects…and in all respects, no," Herbert told Sky Sports when discussing if he could survive the controversy in Abu Dhabi. "Because I think he has done too much damage to Formula 1 and I think because of the position that he's in, we have got to have trust.
"And I think that trust has completely and utterly evaporated. "The problem is, is who do you replace him with? Because obviously experience is going to be very, very important for the man who slots into that position," said Herbert.
"Michael was very fortunate, he was sort of underneath Charlie Whiting [former F1 race director] when Charlie was the head of it and he learnt a lot of good things from that point of view.
"Is there anybody that sort of stands out for me at the moment to replace him? No. And that is the conundrum."
Jack Rathborn14 January 2022 18:40
1642184407
Valtteri Bottas claims Lewis Hamilton dominance a hindrance at Mercedes
Valtteri Bottas claims Lewis Hamilton's dominance was a hindrance to him at Mercedes.
The Finn was praised for his role in helping Mercedes land all five constructors' titles during his tenure with his impressive teamwork and performances.
But Bottas has now revealed what he learned with the Silver Arrows ahead of a lead role at Alfa Romeo.
"I've been in a position that I've got to know Lewis pretty well as a human being as well, not just as a Formula 1 champion, and learned that he fully deserves everything he's achieved," he told GPFans. "He's got the talent, but then he puts that into good use and he works really hard.
"Obviously, his lifestyle is also different in a way that, he might be in New York just a day before the race weekend, whatever, doing other things. But when he is in his working mode and in this Formula 1 mode, he's never leaving any stone unturned and he's always pushing the team a lot.
"I feel like in the last few years, he's been more in a lead role, and for me, it's been quite difficult to try and take a lead role, because he's been, obviously, here before and he's pretty dominant in the way he works with a team. Also, setting up the car for sure, I've learned a few things, but also many [other] things."
Jack Rathborn14 January 2022 18:20
1642183207
Toto Wolff set for crunch talks with new FIA president
Toto Wolff is set for crunch talks with new FIA president Mohammed Ben Sulayem.
After succeeding Jean Todt as FIA president, Ben Sulayem will speak with Wolff on Friday, according to GPFans.
The fallout from Abu Dhabi will be top of the agenda, though the investigation's findings will not be released until 18 March (the day of free practice for the 2022 season-opening Bahrain Grand Prix).
Jack Rathborn14 January 2022 18:00
1642182007
Alpine part company with executive director Marcin Budkowski
Alpine has parted company with executive director Marcin Budkowski.
After joining the team in 2017, when it was known as Renault, following a decade with the FIA and McLaren.
Alpine's managerial structure has three pillars, including Budkowski, meaning CEO Laurent Rossi will step up for the time being while a replacement is found.
Rossi said: "I would like to thank Marcin for his commitment and contribution to the team's results over the last four years.
"The team is fully focused on getting the car ready for the first race in Bahrain and deliver a step beyond in performance."
While Budkowski added: "I truly enjoyed being part of the leadership team of Renault then Alpine F1 Team, working with such a talented and dedicated group of people.
"I will be watching the team's progress fondly in the seasons to come."
Jack Rathborn14 January 2022 17:40
1642180807
McLaren won't challenge for F1 title until 2024
McLaren CEO Zak Brown admits his team will not compete for F1 titles until 2024.
"I'm really happy with our people which is what is first and foremost important," Brown said, according to GPFans, while assessing the current level of his team, which will have Daniel Ricciardo and Lando Norris on the grid next season.
"As everyone knows, we had our challenges [in 2020] financially and those have all been resolved and now we are deploying our maximum resources to catch up on the technical infrastructure under the budget cap.
"The wind tunnel is under heavy construction as we speak. We've lots of investment so we're financially very healthy so that is all behind us. Then, on track, we just want to continue each year until we have our infrastructure in place which, unfortunately, really won't be until the '24 season.
"It won't be complete for another 18 months and of course, that is when you start developing the '24 car and we will make the best with what we have, but it certainly won't be until '24 that we can say we have got everything we need."
Jack Rathborn14 January 2022 17:20
1642179607
Toto Wolff claims Lewis Hamilton quitting would be 'indictment' for F1
Toto Wolff insists should Lewis Hamilton quit Formula 1 then it would be an "indictment" on the sport.
Speculation remains over the seven-time world champion's future after the controversial Abu Dhabi Grand Prix snatched his hopes of an eighth world title to break a tie for the record with Michael Schumacher.
But Wolff appears in the dark as to which was Hamilton is leaning and hopes Hamilton returns for the sake of the sport.
"I really hope we will see him again. He is the most important part of our sport," said Wolff in an interview with Krone.
"It would be an indictment for the whole of Formula 1 if the best driver decided to quit because of outrageous decisions."
Jack Rathborn14 January 2022 17:00