Valtteri Bottas reveals what was 'really impressive' about Lewis Hamilton after Mercedes exit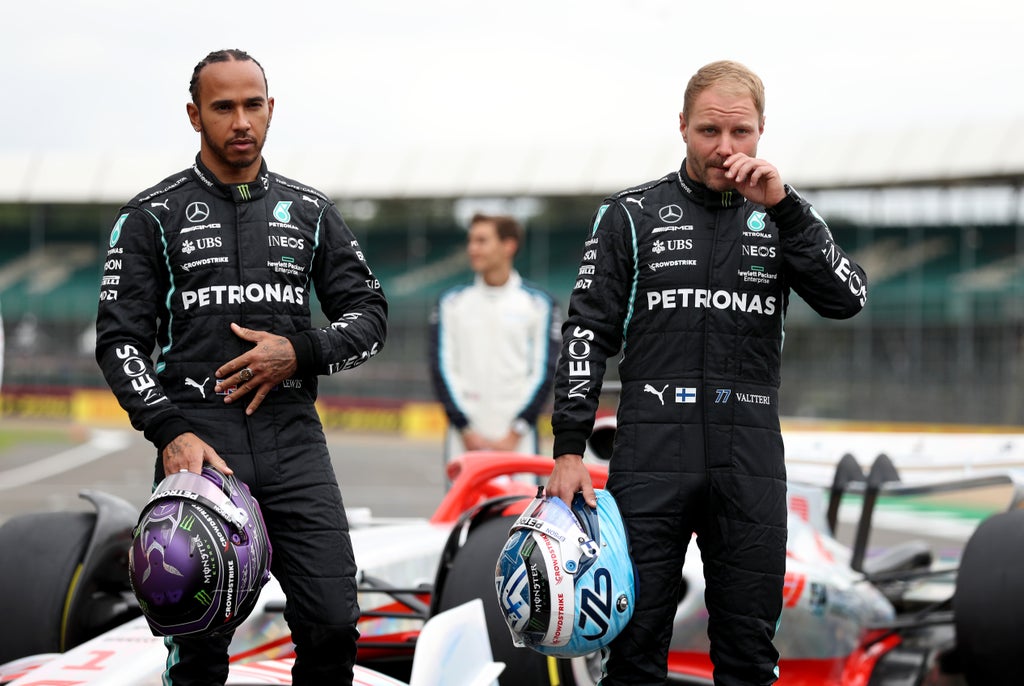 Valtteri Bottas has praised Lewis Hamilton for his ability to continue to improve every year during the pair's time together at Mercedes.
Bottas departed the team for Alfa Romeo at the end of the 2021 season, and will be replaced by George Russell.
The Finn enjoyed a strong relationship with the seven-time world champion during five years in the German manufacturer's set-up.
And the 32-year-old believes Hamilton's ability to continue learning has driven his continued success.
"You know, with Lewis, what has been really impressive is that every year he's been able to develop," Bottas explained to the Formula 1 website.
"He's got such a big experience in Formula 1 but still he's been able to always learn more, become better and better.
"For sure, I've developed every year as a driver but so has Lewis, and it doesn't come automatically. He works for it, because he knows that the competition always gets tougher.
"I've definitely learned many things from him, like driving-wise, set-up-wise, lots of small things here and there, but just it's been impressive that he's been able to still develop and not to get too comfortable, ever.
"He always wants more out of himself and the team around him, so that's been the same thing every year – he keeps getting better."
Bottas is expected to take on lead driver duties at Alfa Romeo.
He has been paired with rookie Guanyu Zhou, who will become the first full-time Chinese Formula 1 driver, after the retirement of Kimi Raikkonen and departure of Antonio Giovinazzi.
The Italian outfit will hope to improve on a 2021 season that saw them score just 13 points when the season begins in Bahrain in March.
Bottas finished his final season at Mercedes a distant third behind title rivals Hamilton and Max Verstappen in the Drivers' Championship, winning the Turkish Grand Prix.