F1 news LIVE: FIA update on Abu Dhabi Grand Prix inquiry process that could decide Lewis Hamilton's F1 future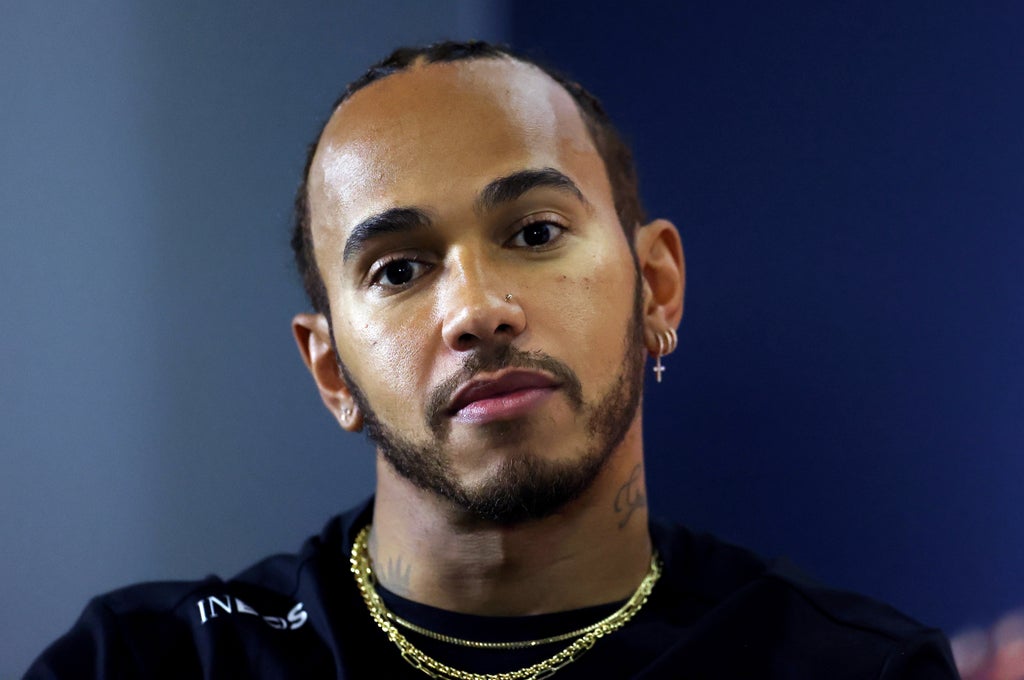 Sir Lewis Hamilton knighted days after missing out on record eighth F1 title
Mercedes are growing "increasingly confident" that Lewis Hamilton will return for the 2022 season, with the seven-time world champion said to be keeping in shape at his home in Colorado ahead of pre-season testing next month.
Hamilton has remained tight-lipped over his future since the hugely controversial end to the 2021 season in Abu Dhabi, with Mercedes team principal Toto Wolff admitting the Briton was "disillusioned" with the FIA. Mercedes also moved to deny reports that the decision to drop their legal appeal against the result included any agreement that race director Michael Masi would be sacked.
Masi's position has remained under intense scrutiny since he appeared to break the FIA's own regulations by allowing a select number of cars to unlap themselves to enable a final lap shootout between Hamilton and Max Verstappen. However, there are currently few obvious candidates to replace the Australian.
Four-time world champion Alain Prost was more cautious over Hamilton's future, rating the chance that he will return to the track next season at just "50-50". Some have speculated that Hamilton wants to see the outcome of the FIA's official report on how events unfolded in Abu Dhabi before committing to a return, with the investigation set to be concluded early next month.
Follow all the latest F1 news below:
1642098043
Hamilton only '50-50' to return to F1 for 2022 season, Prost claims
There is only a "50-50" chance that Lewis Hamilton returns to Formula One for the 2022 season, according to four-time world champion Alain Prost.
"It's difficult to put yourself in his place," Prost told Le Journal du Dimanche. "He surely has as many reasons to stop as to continue. It's 50-50.
"He took a hell of a blow to the head, but it would be really sad if he wasn't here this season."
Dylan Terry13 January 2022 18:20
1642096858
Bolukbasi moves from Esports to Formula 2
History made as Cem Bolukbasi becomes the first driver to move from Esports to Formula 2 for the 2022 season.
Dylan Terry13 January 2022 18:00
1642095658
Alonso on who impressed him during time away
Fernando Alonso has revealed the two drivers who impressed him most during his time away from Formula 1.
He revealed: "I said at the beginning of the championship as well, before it had even started, in Bahrain, that the driver that impressed me more when I was at home watching on TV was George [Russell], on the performance in the Williams, and Max [Verstappen]. Those were the two guys that I was switching on the TV."
"And Daniel (Ricciardo) because he was in the Renault and that car was very interesting to me last year, but no, I mean, they were giving something extra and that was the reason why I was putting on the TV."
Dylan Terry13 January 2022 17:40
1642094458
F1 teams expected to play 'a few tricks' to exploit 2022 rule changes
Formula 1 engineers will perform some "trickery" to capitalise on the sport's new regulations, according to McLaren technical director James Key.
"I think the sensitivities around elastics certainly have changed," Key said. "It's well understood that from the regulations that have been discussed of late with how to better manage flexible…I shouldn't say flexible components but components that can flex and make a difference is probably more accurate.
"Some of the tests are more stringent I think so the rear wing tests, for example, will be a little bit tougher. Some of the things that have happened earlier in the year have carried through into '22 and I think there is a lot of attention being paid to that.
"Front wings similarly, and the front wing in '22 is a massive thing but it has still got a stringent set of guidelines on stiffnesses. So I think there will always be a few tricks to play but I don't think there's going to be something easy to exploit there."
Dylan Terry13 January 2022 17:20
1642093258
Ricciardo believes drivers' emotions aren't taken into account
Formula 1 star Daniel Ricciardo believes people don't consider drivers' feelings when they are criticised by fans and in the media.
"I think with anyone in the spotlight or anyone on TV, sometimes to the outside they are not seen as, like, real people," he said, per Autosport.com.
"It's like, if you're an actor…oh, that's Brad Pitt. He's superman. He could do anything or whatever. Like he doesn't get sad or emotional or whatever. But as you know, you guys would feel it, we travel so much that you do miss loved ones. So having that kind of times 10 is tricky.
"I wouldn't say it affects me in the act of driving. But particularly when maybe it doesn't go well, then it definitely has an effect because all you want is some of that support and family love. And also when it doesn't go well, you can also feel very lonely.
"There are elements which I think they would have helped, if they were here. It would have helped me to snap out of a bad mood or a low moment a bit quicker."
Dylan Terry13 January 2022 17:00
1642092058
Audi want to 'surprise' motorsport as F1 rumours swirl
Audi are out to "surprise" with their plans in motorsport but have insisted they remain focussed on the Dakar Rally and 24 Hours of Le Mans as rumours swirl over a possible entry on to the Formula 1 grid.
The German manufacturer has been widely tipped to join F1 at the change of engine regulations before the 2026 season, either as a constructor outright or an engine supplier.
The Bavaria-based subsidiary of the Volkswagen group has been connected with a buyout of Mercedes, and Sport1 has said that Audi remain interested in a stake.
Dylan Terry13 January 2022 16:40
1642091021
FIA outlines details on Abu Dhabi Grand Prix inquiry
The FIA have outlined the process and next steps for the inquiry into the Abu Dhabi Grand Prix.
They plan to discuss the deployment of the Safety Car, which ultimately led to Max Verstappen passing Lewis Hamilton to become world champion.
It has been reported that Hamilton is waiting on the results of the inquiry before deciding whether to return to the sport in 2022.
The FIA say the results will be published on 18 March.
Ben Burrows13 January 2022 16:23
1642090858
Verstappen's father acted like a 'lunatic' to improve son's driving
Max Verstappen's father Jos has revealed his son viewed him as a "lunatic" for his role in making the Dutchman the "man to beat" in Formula 1.
"I even hung over the pit wall in Formula 3 to encourage him to go faster. I have to say, it helped," said Jos during an interview with CarNext, according to GPFans.
"He saw me as a lunatic. Hanging over the pit wall. Luckily, he doesn't need that now. It's in him and he brings it out now. He knows how to qualify.
"At the beginning of his career in Formula 3, he had to search for that perfect lap. He has improved enormously in Formula 1. Now he is the man to beat on the track."
Dylan Terry13 January 2022 16:20
1642089643
Red Bull chief criticises Hamilton for 'media-loving life'
Red Bull boss Helmut Marko has accused Lewis Hamilton of leading a "media-loving life" when describing what's different between the seven-time champion and Max Verstappen.
The two rivals have different personalities and approaches to the media. But of late Hamilton hasn't been appearing publicly and has hardly been seen since Verstappen denied him a record eighth world title.
The pair headed into the final race of the season on equal points and the Dutchman overtook the Mercedes star in the last lap.
"There is the seven-time world champion who leads a rather media-loving life," Marko told ServusTV.
Hamilton was pictured at Windsor Castle just days after losing in controversial circumstances at the Abu Dhabi Grand Prix to receive his knighthood. But since then he hasn't made a statement or been on social media.
Dylan Terry13 January 2022 16:00
1642088743
What are the new law changes for the 2022 season?
There will be changes to the wind tunnel and CFD testing structure which will mean the amount of testing will be cut depending on the teams finishing place in 2021.
Figures supplied mean each team will have within one of the six aerodynamic testing periods: 320 windtunnel runs, 80 hours of wind-on time with teams allowed to spend a total of 400 hours within the windtunnel.
Percentage values apply depending on where each team finishes. A first place finish in the constructors' standings rewards a team a multiplier of 70%, meaning a team's time in the windtunnel is handicapped, But finishing 10th comes with a 115% multiplier and so they will have more time. CFD terms will work in the same way.
The cost cap is expected to drop to $140m from the $145m allowed in the 2021 season.
There will also be an increase in the sprint races with six in the 2022 season, up from three in the 2021 term.
Dylan Terry13 January 2022 15:45